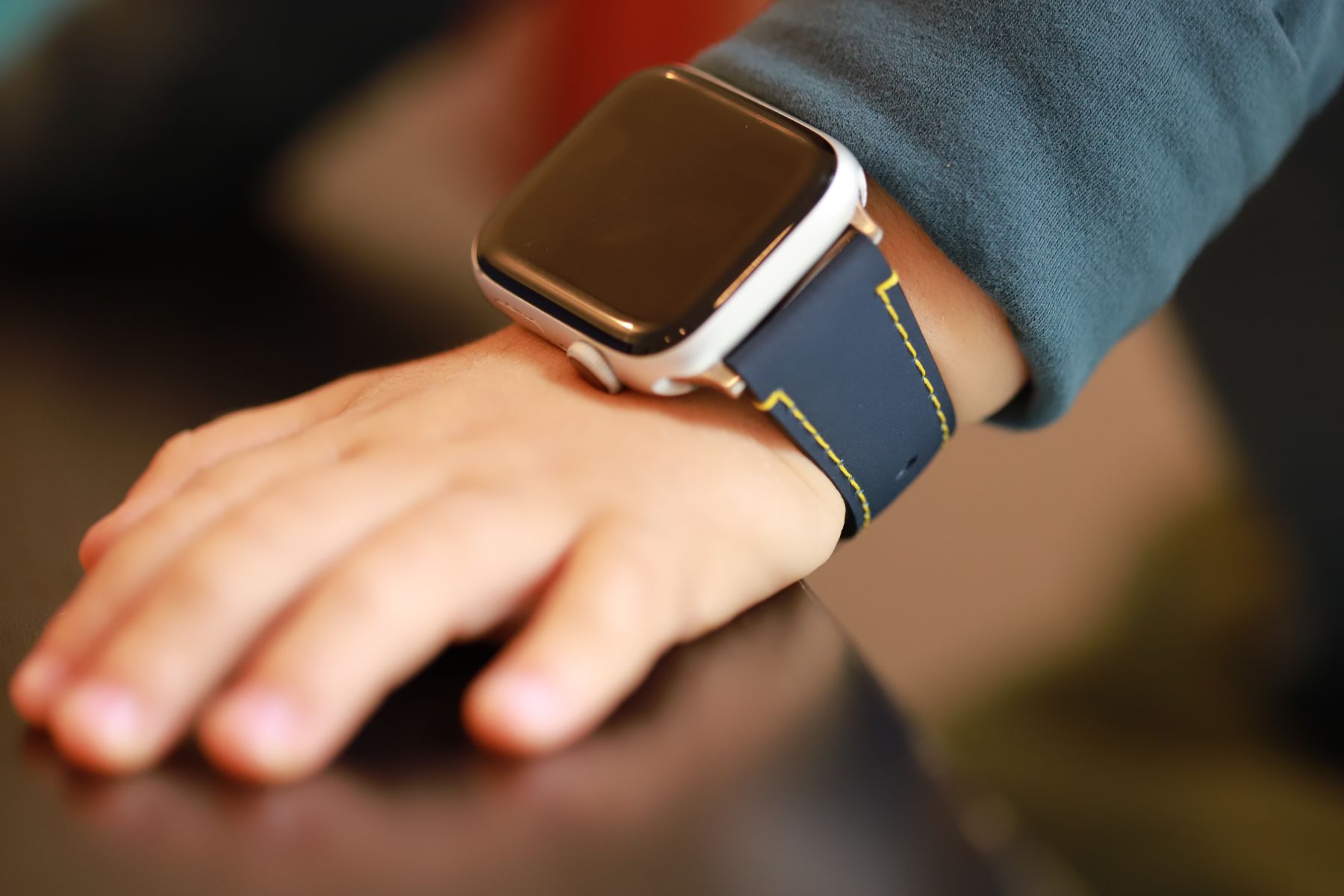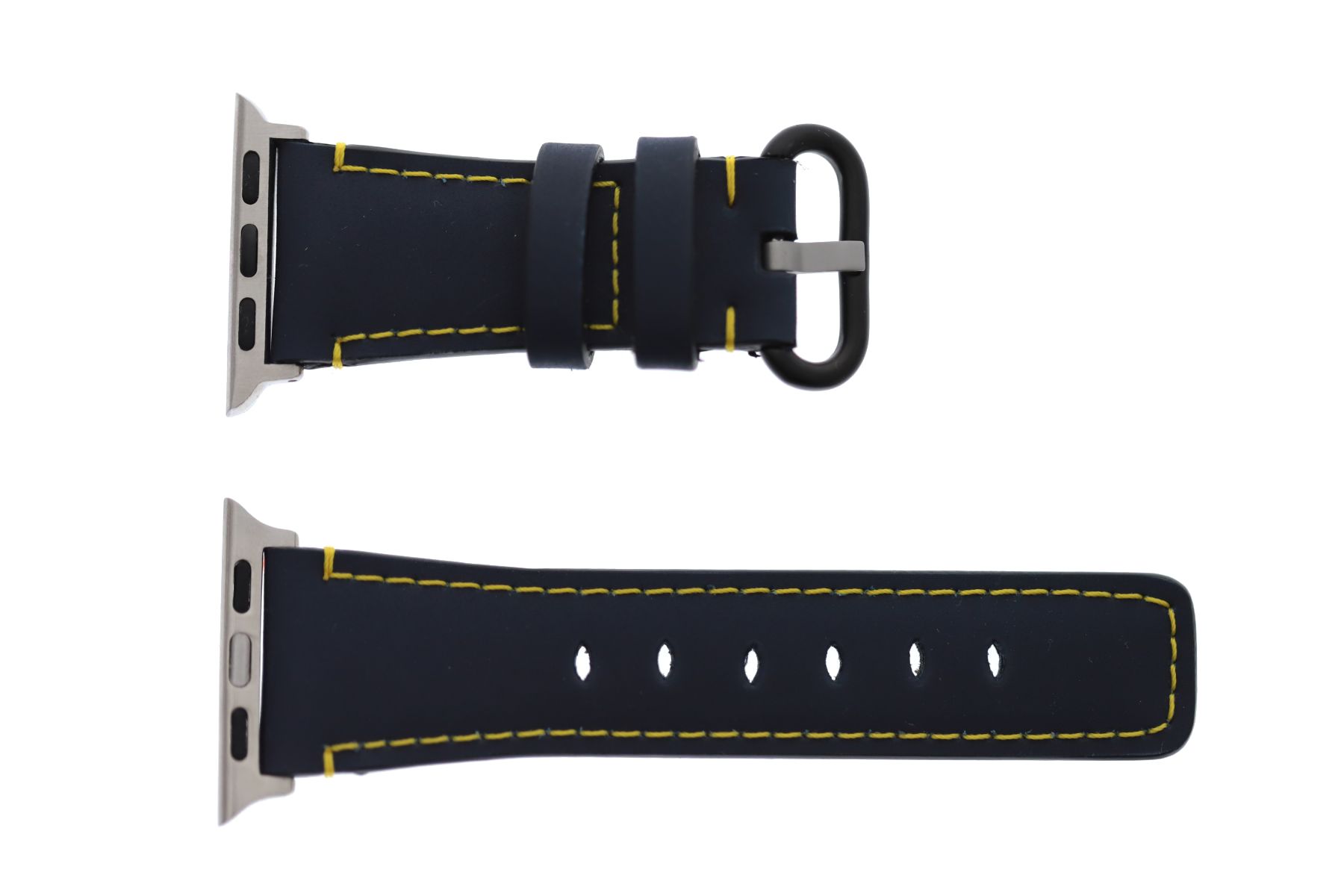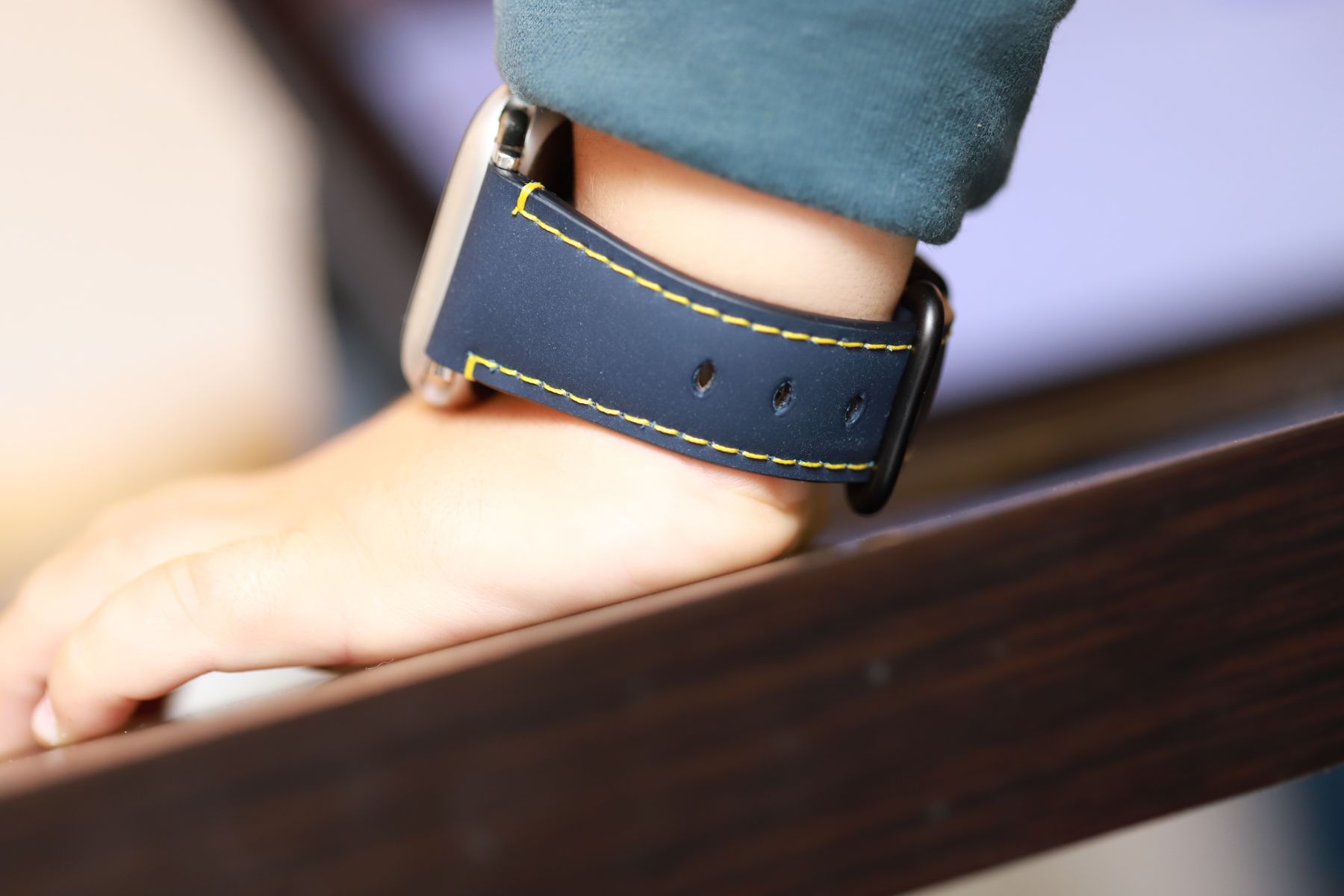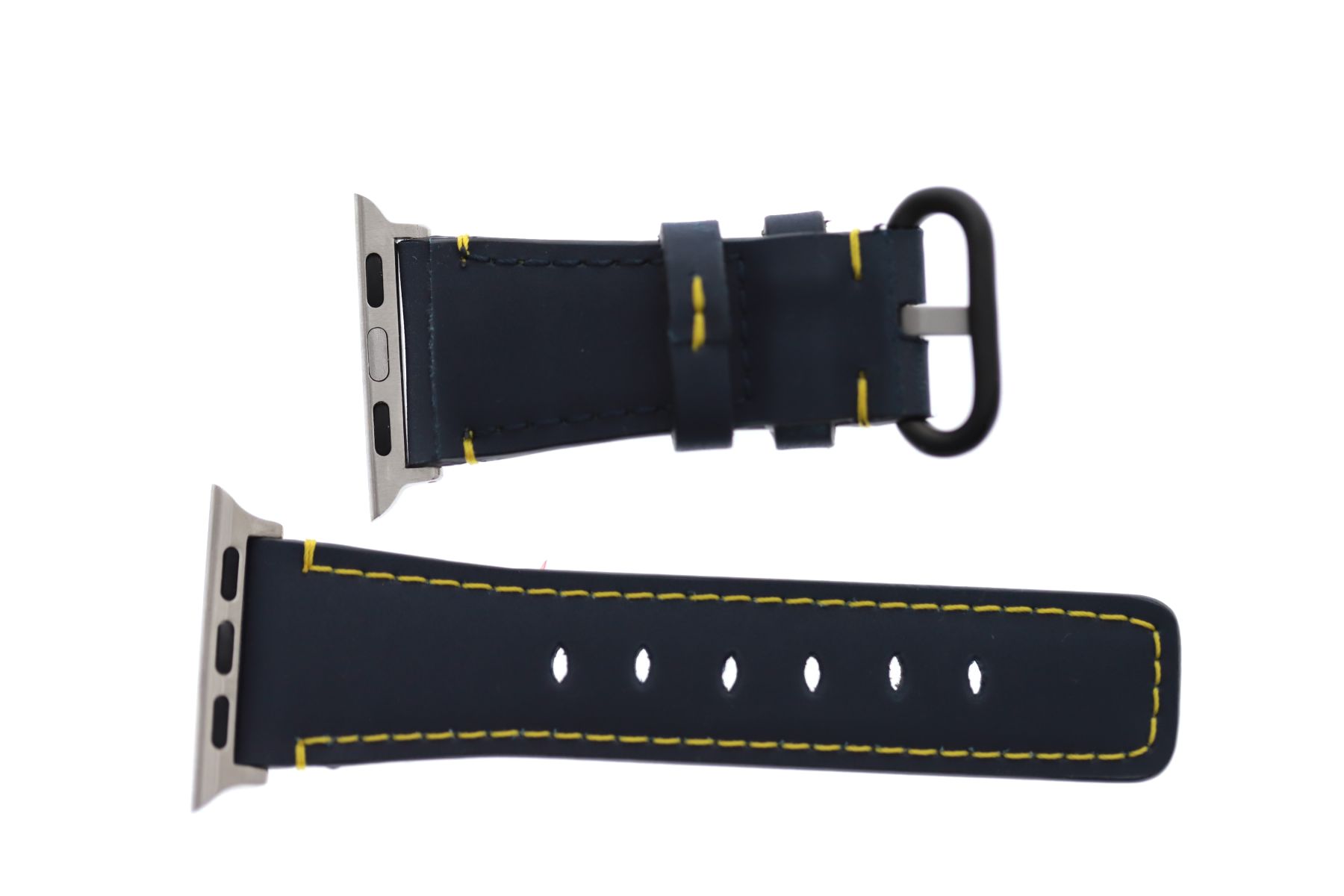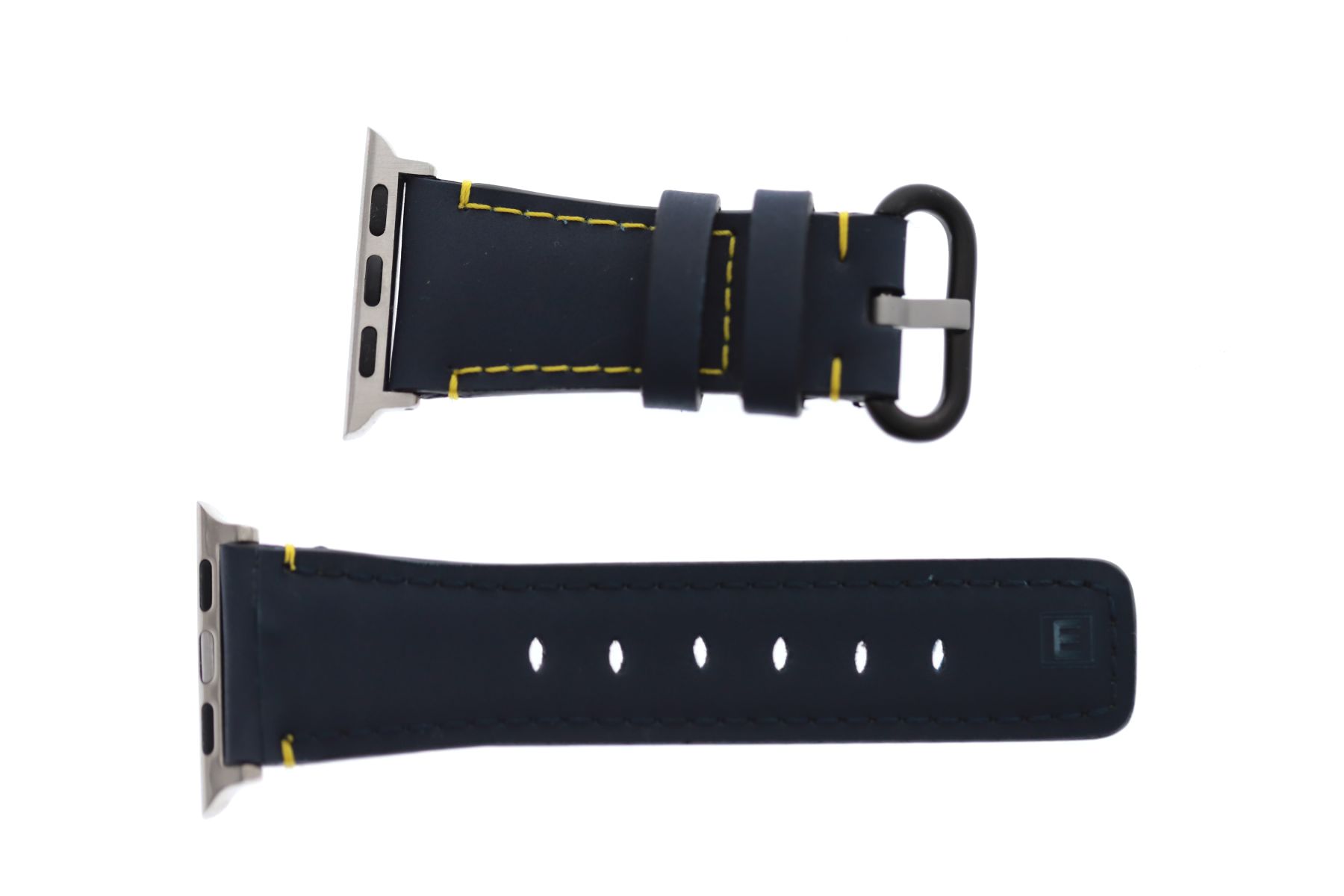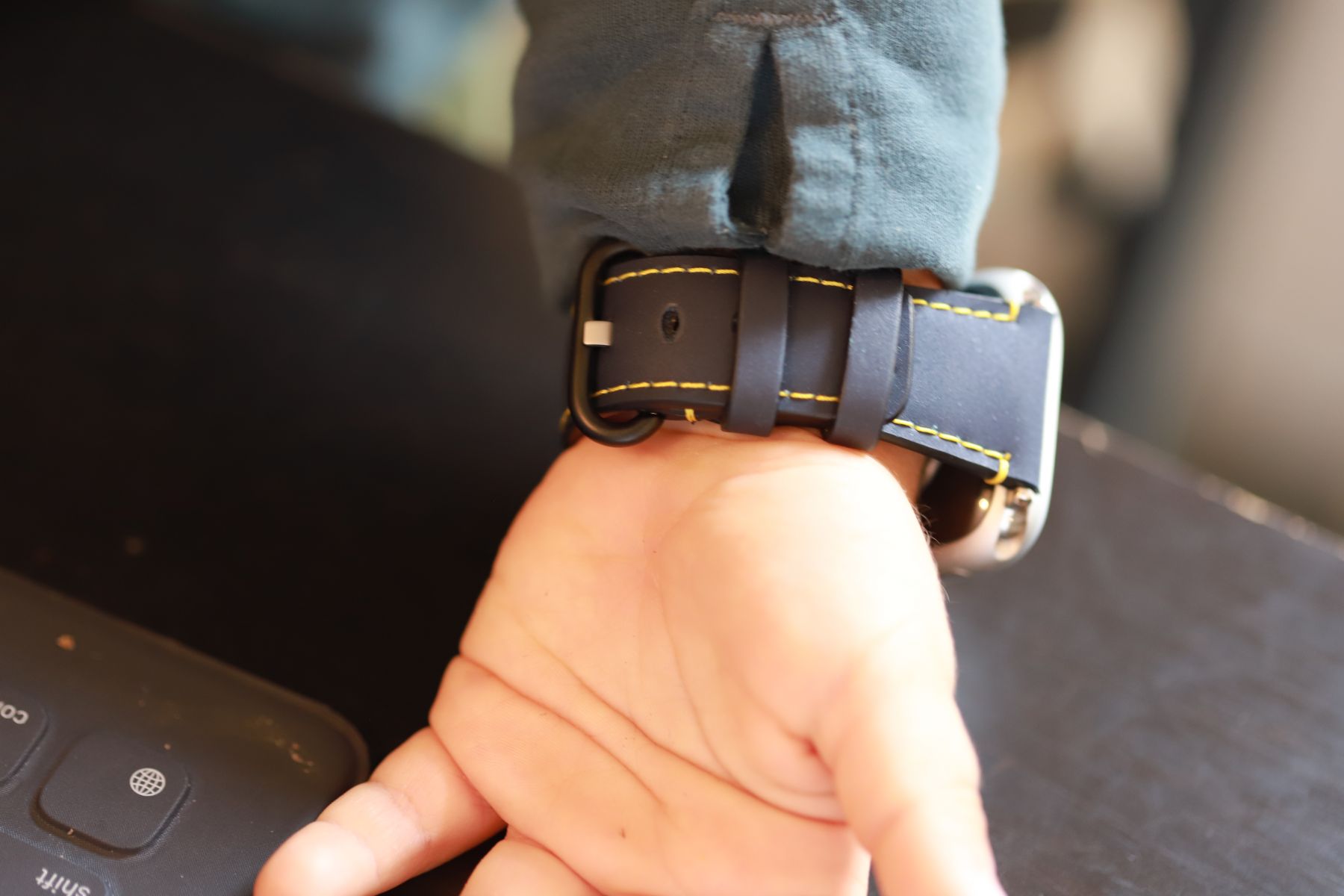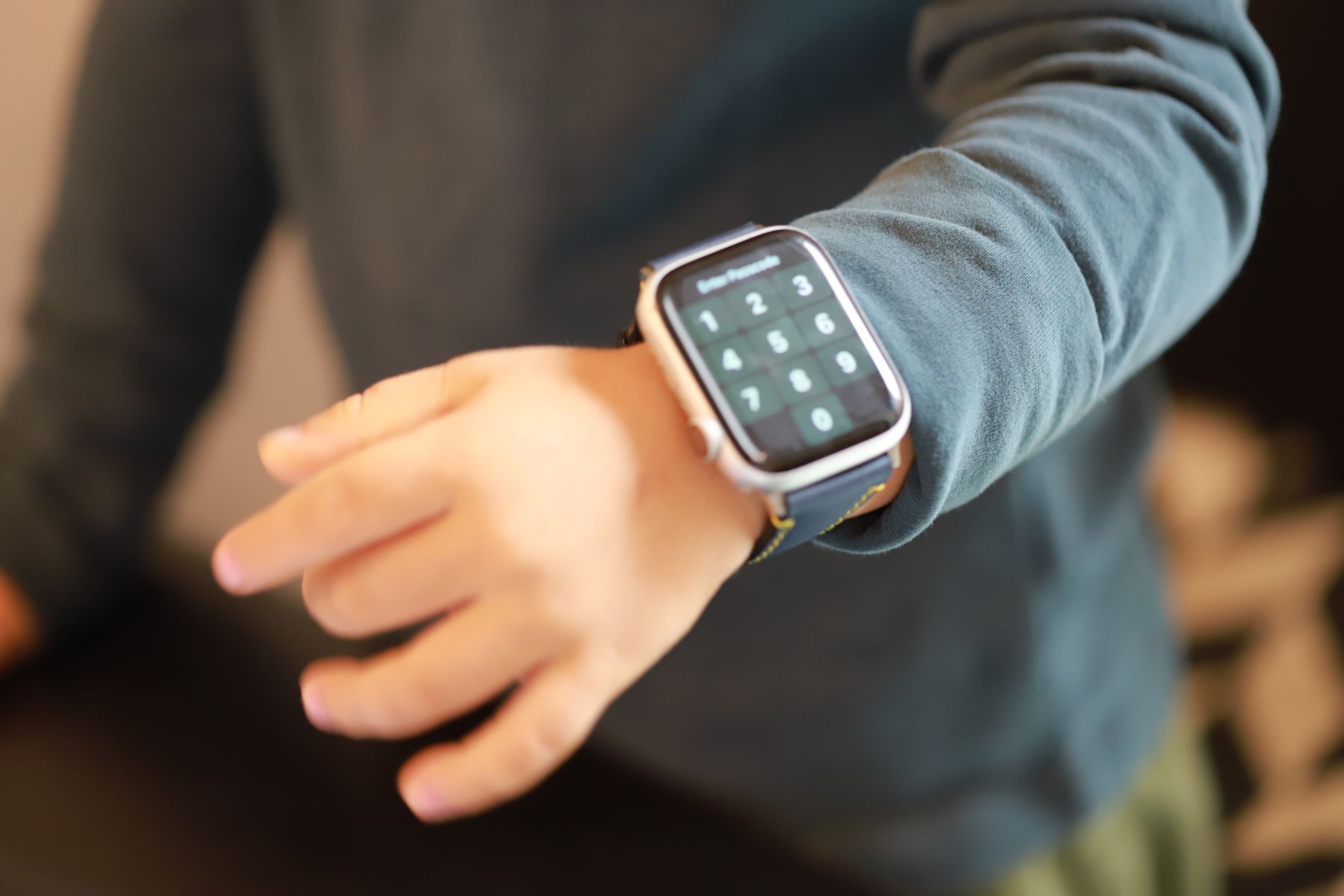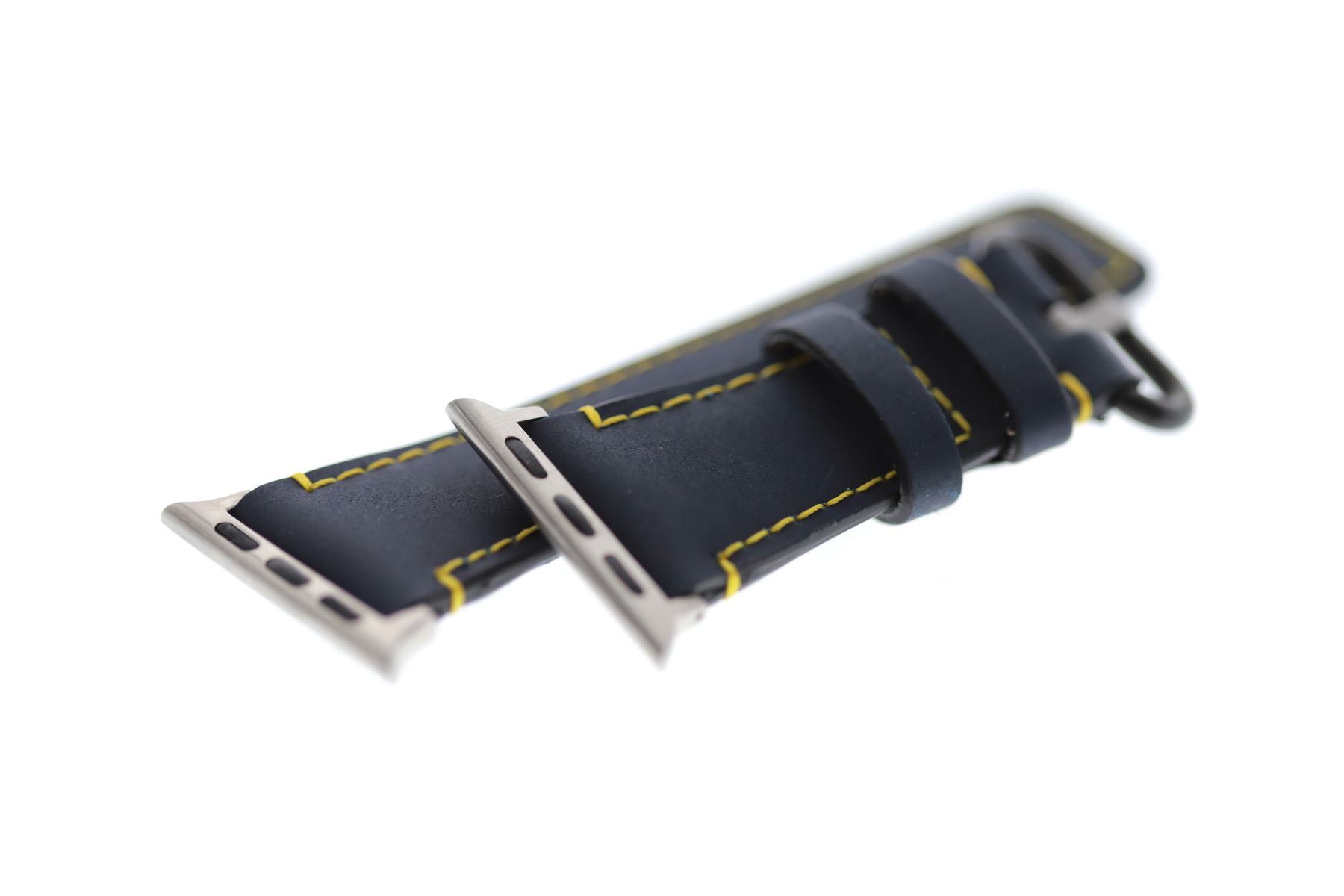 100% handcrafted in Italy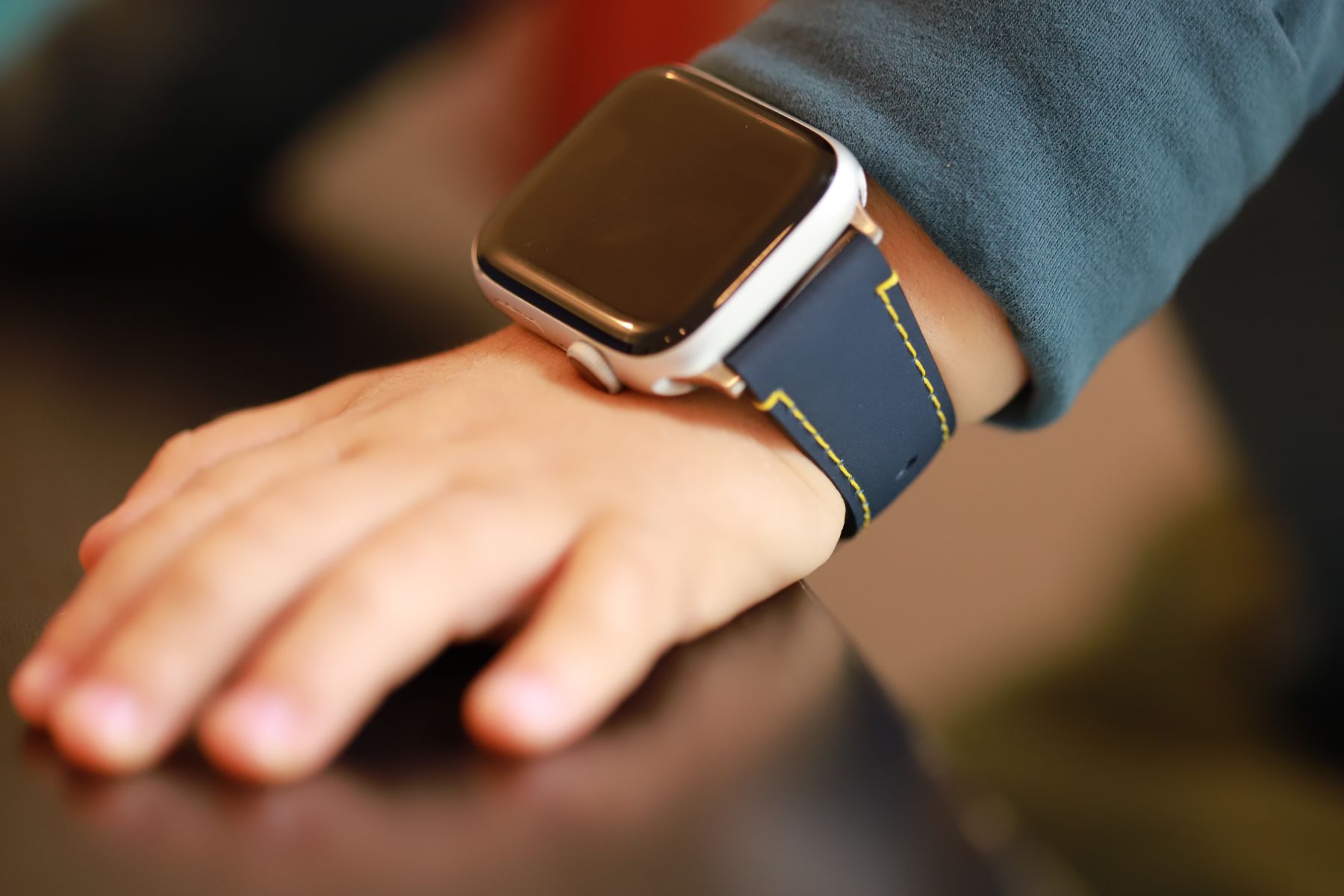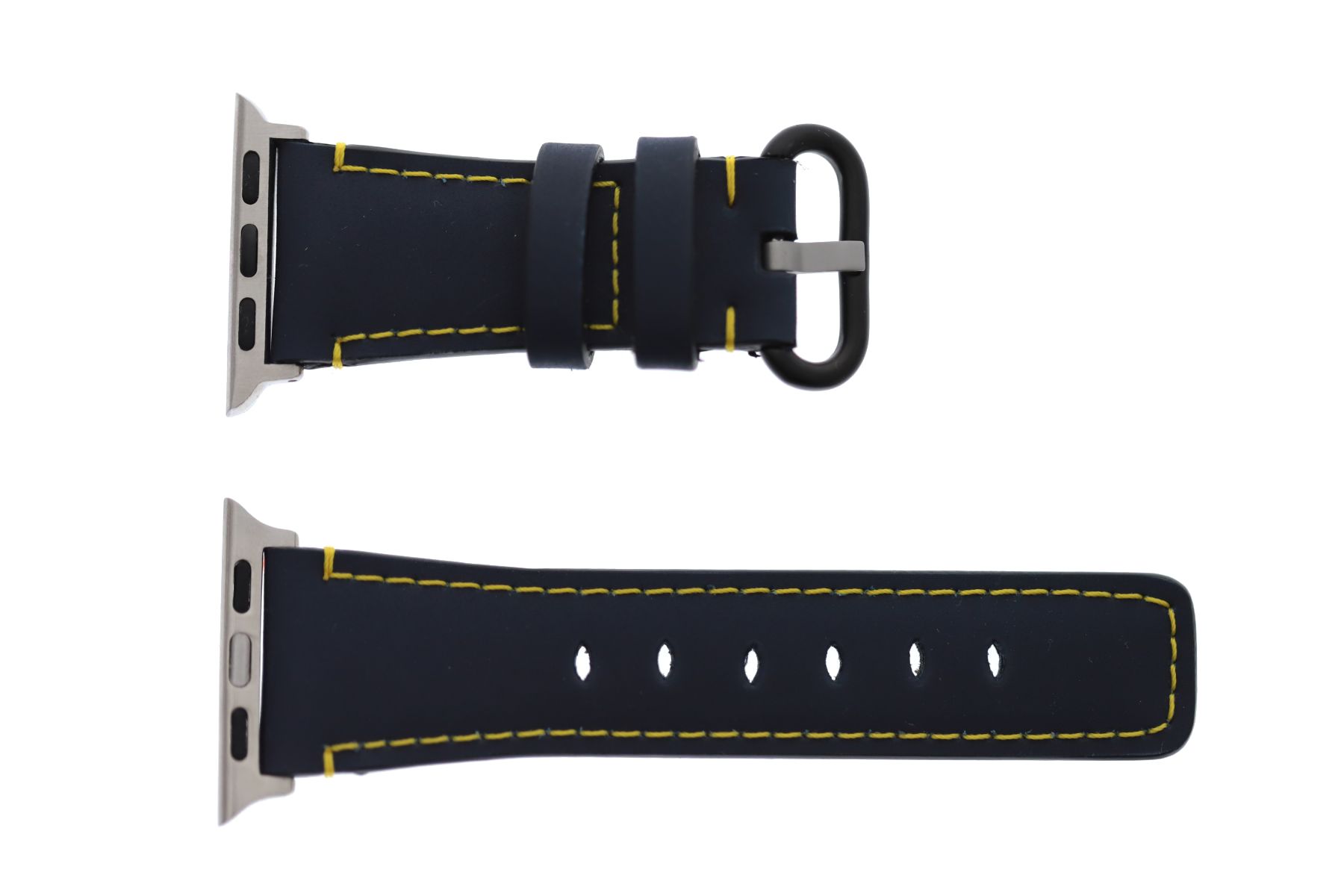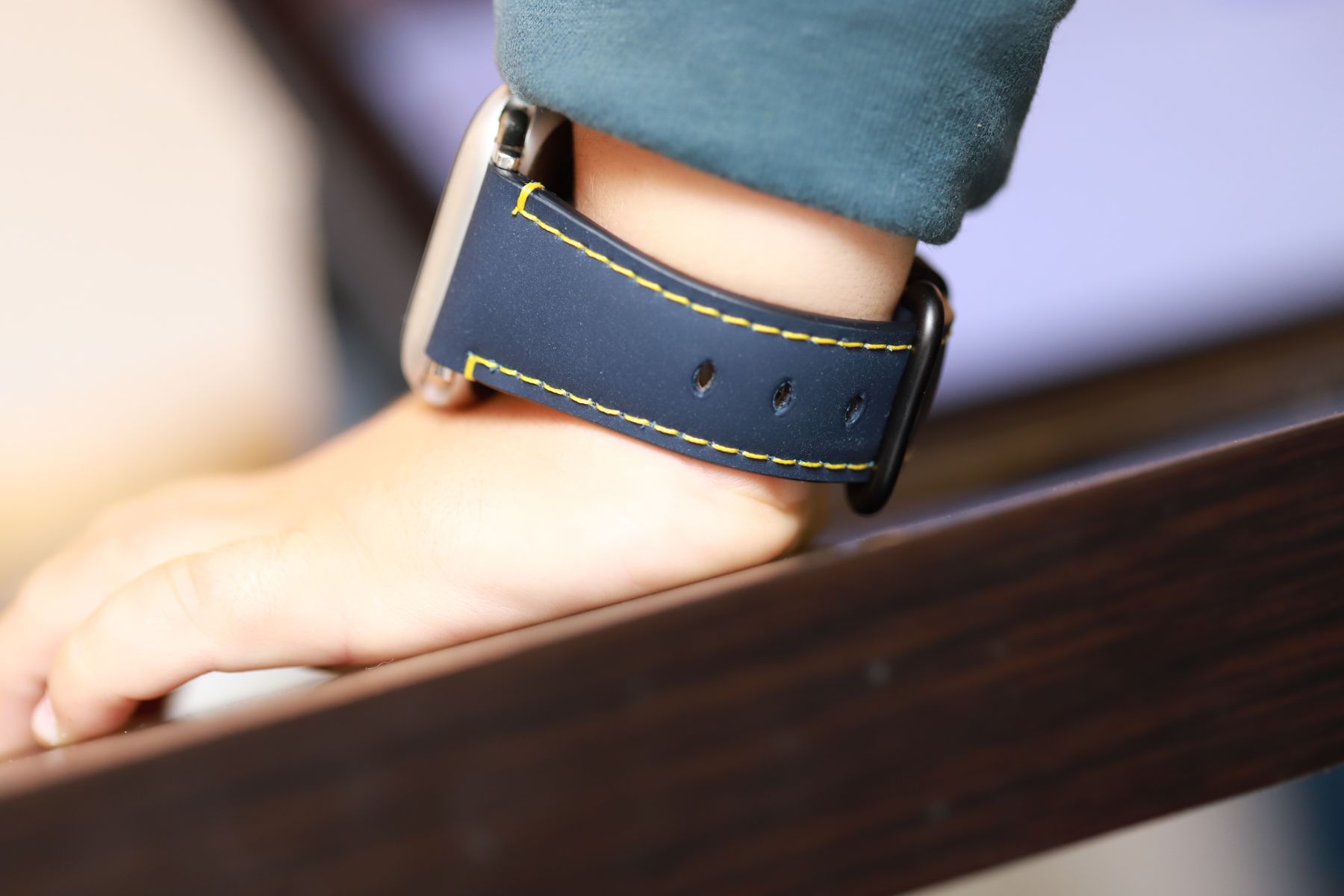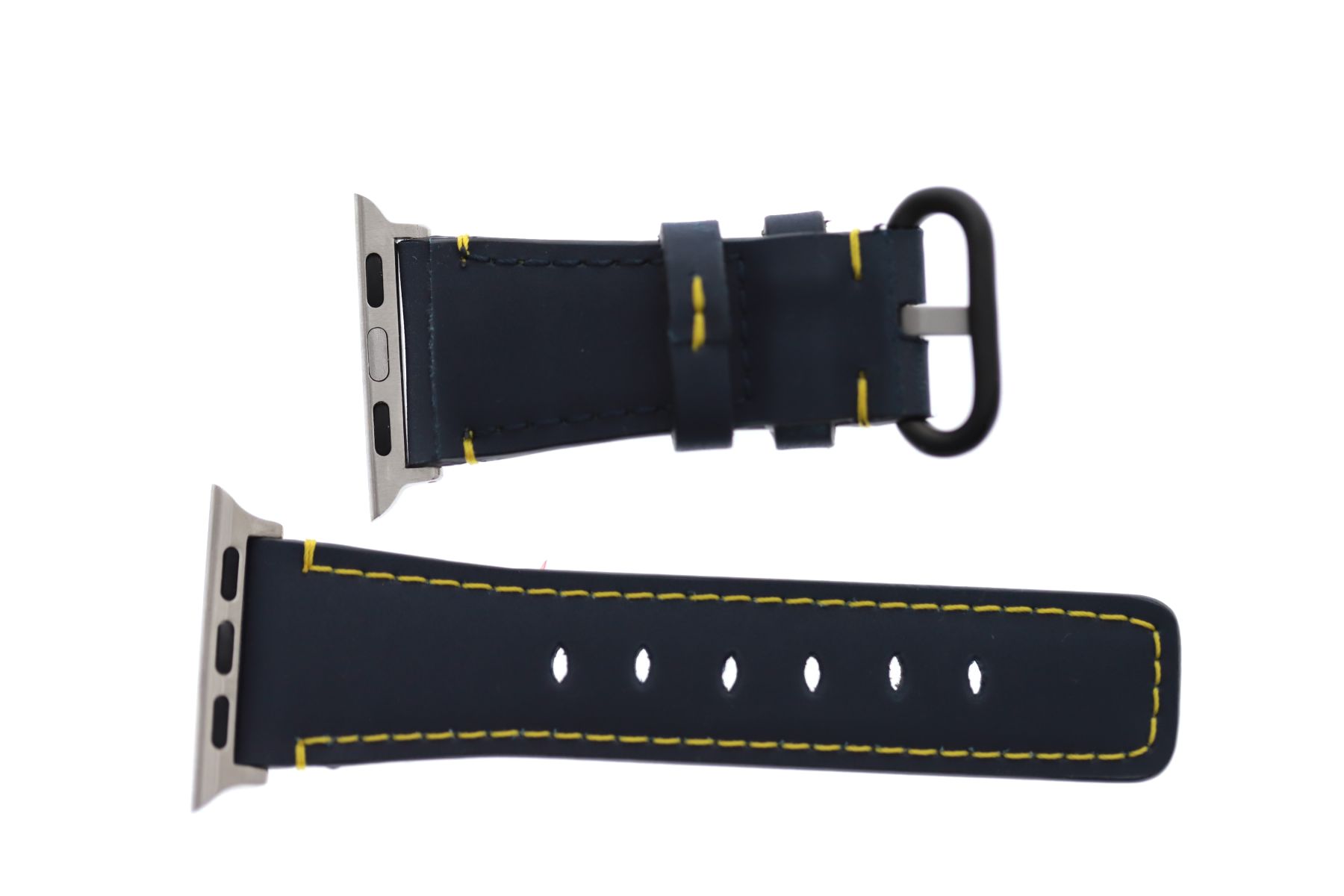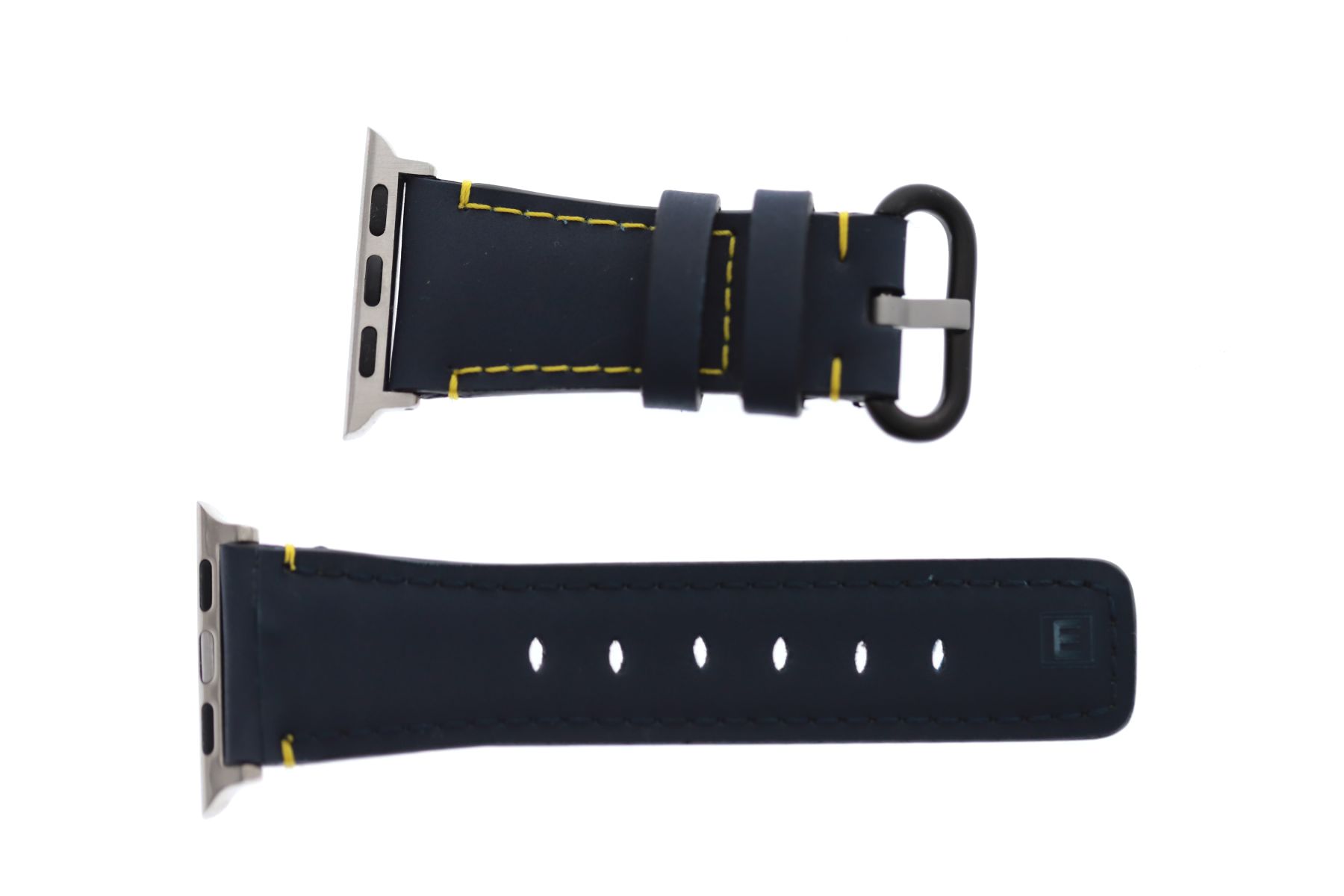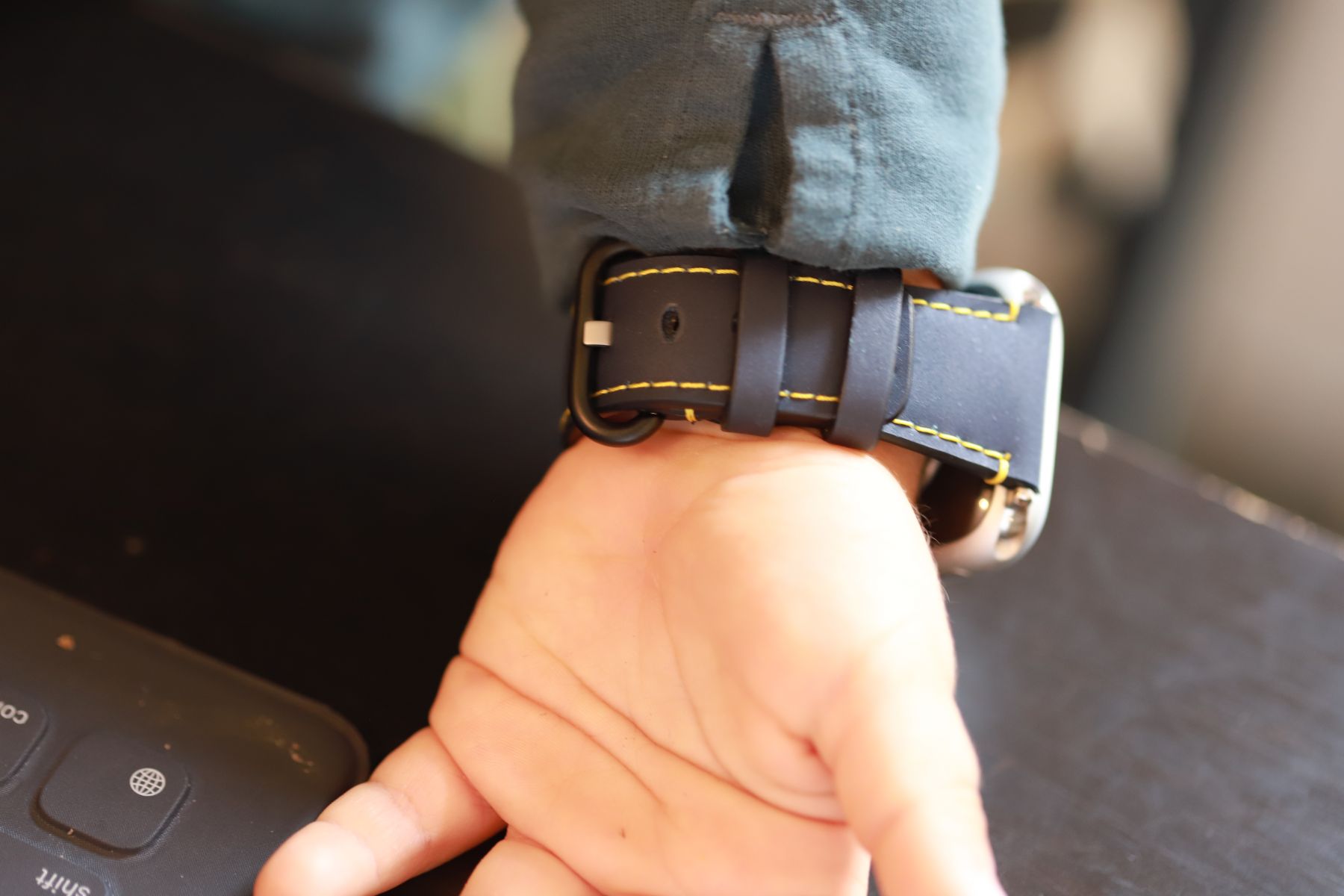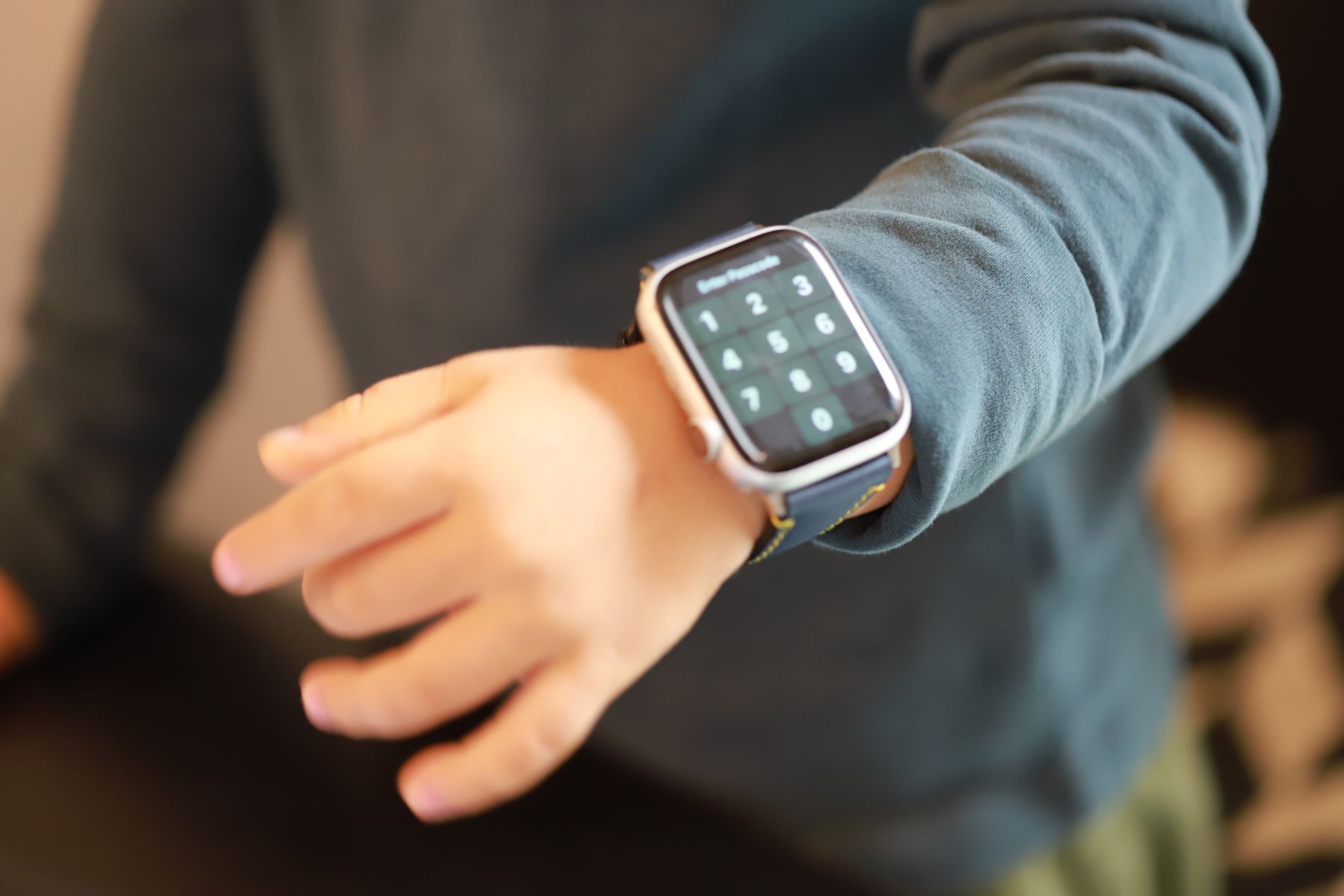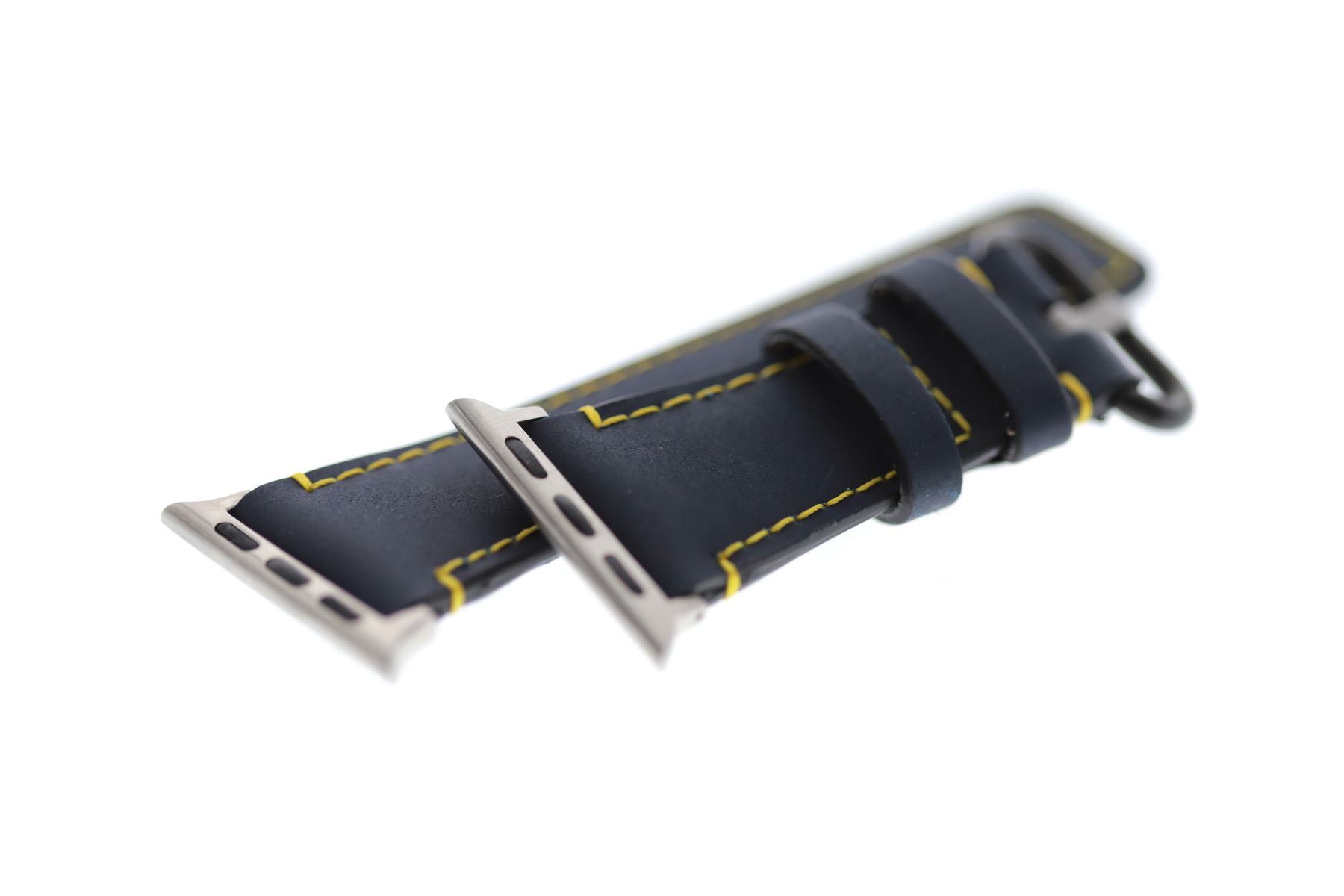 Band for Tiny Wrist (for All Apple Watch sizes) in NAVY BLUE Recycled Rubber. Kids Collection
Only 1 Left In Stock
The art of giving
Signature luxury packaging
Premium delivery
Enjoy complimentary shipping on most world destinations
Instructions to measurements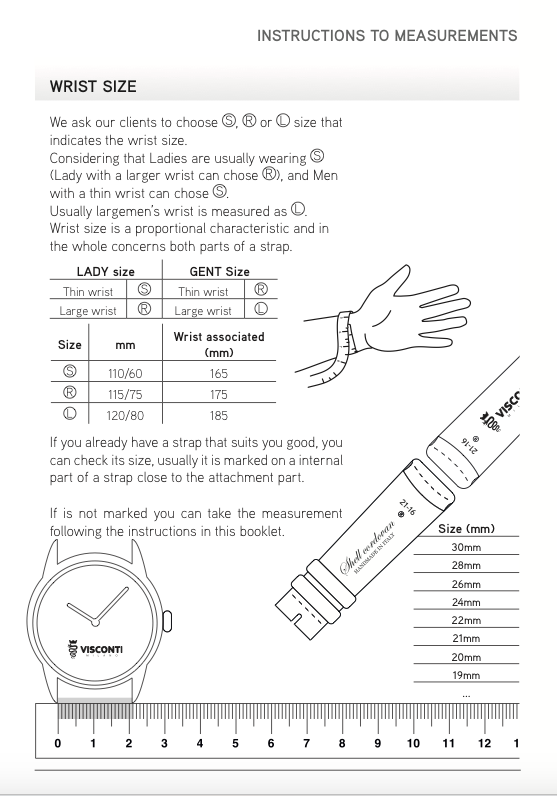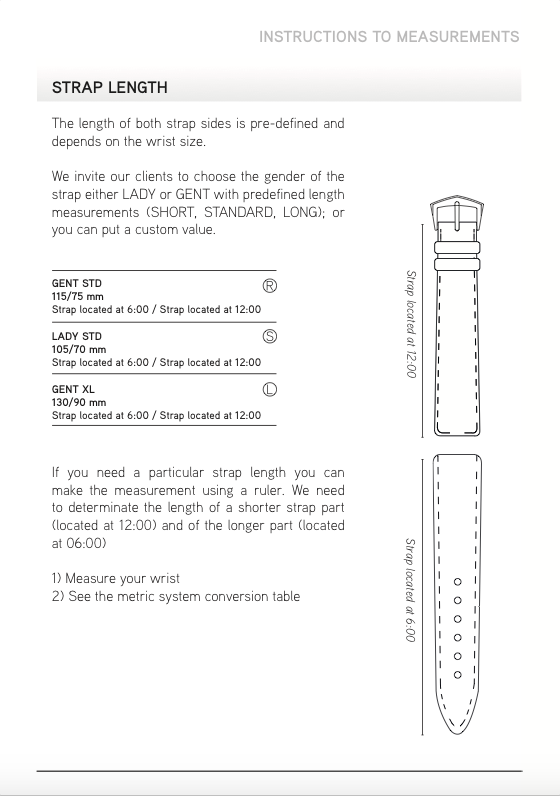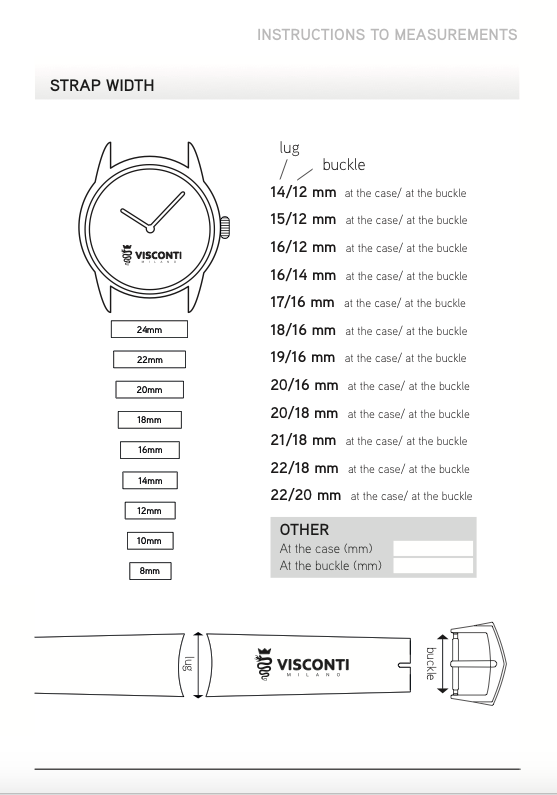 Are you looking for the same style strap but for another watch brand?
Do you need some different options?
Request Additional Information
Visconti Milano for KIDS. We introduce Custom made straps for Small Wrists. This Replacement Band is Designed for kids who wear Apple Watch. All the materials are new, certified, sustainable, and non-animal derived

The look of this stylish band is adored by small fashionists. ..

We may advise the length of the strap to 90/60mm for small wrists from 2.5 years old (boys and girls), then 95/65mm from 3.5 y.o. and 100/70 from 5 y.o up. If this scale is too small for your kid - please refer to the Apple Band for Adults.

Visconti Milano produces Custom made Excellent Replacement Straps for Apple Watch. We use only Premium Quality materials and Handwork to Design and Craft the Products 100% Made In Italy. Each Apple Watch Band is Unique. The variety of Vegan-style materials is from conventional Eco leather to modern sustainable Alcantara, Natural Cork, or Pinatex. All Apple Watch Replacement Bands are supplied with a Hardware lug set & buckle clasp for fast strap replacement.
Details
Handcrafted in Italy by Italian artisans.
Includes hardware inserts & buckle for fast mounting on Apple Watch case.
Stitching: Regular; color: Yellow
Measurements
Wrist size: 90/60mm (X-Small Toddler wrist) ; 95/65mm (Small Toddler Wrist) & 100/70 (Preschooler Wrist)
Options Compatible with All Apple Watch Generations and Sizes
Composition and Care
Main material: Recycled Rubber; Color: Navy Blue
Lining: Recycled Rubber; Color: Navy Blue
Shipping
FEDEX PRIORITY
SHIPPING WORLD WIDE
1-3* Business Days to Europe, USA
2-6* Business Days to Other Countries
*- AFTER DISPATCHING
Shipping worldwide.
See delivery terms and conditions
We offer Complimentary** shipping with each order; we ship with Fedex or DHL on most world destinations
**some far destination may be excluded from Complimentary offer
Luxury packaging
SIGNATURE PACKAGING
Each product signed by Visconti Milano Straps is packaged in a refined paper box bearing the Visconti Milano logo.
Watch strap packaging can be used as one strap holder.
Our replacement watch bands are supplied by a special screw driver tool that will help with the strap installation on your timepiece.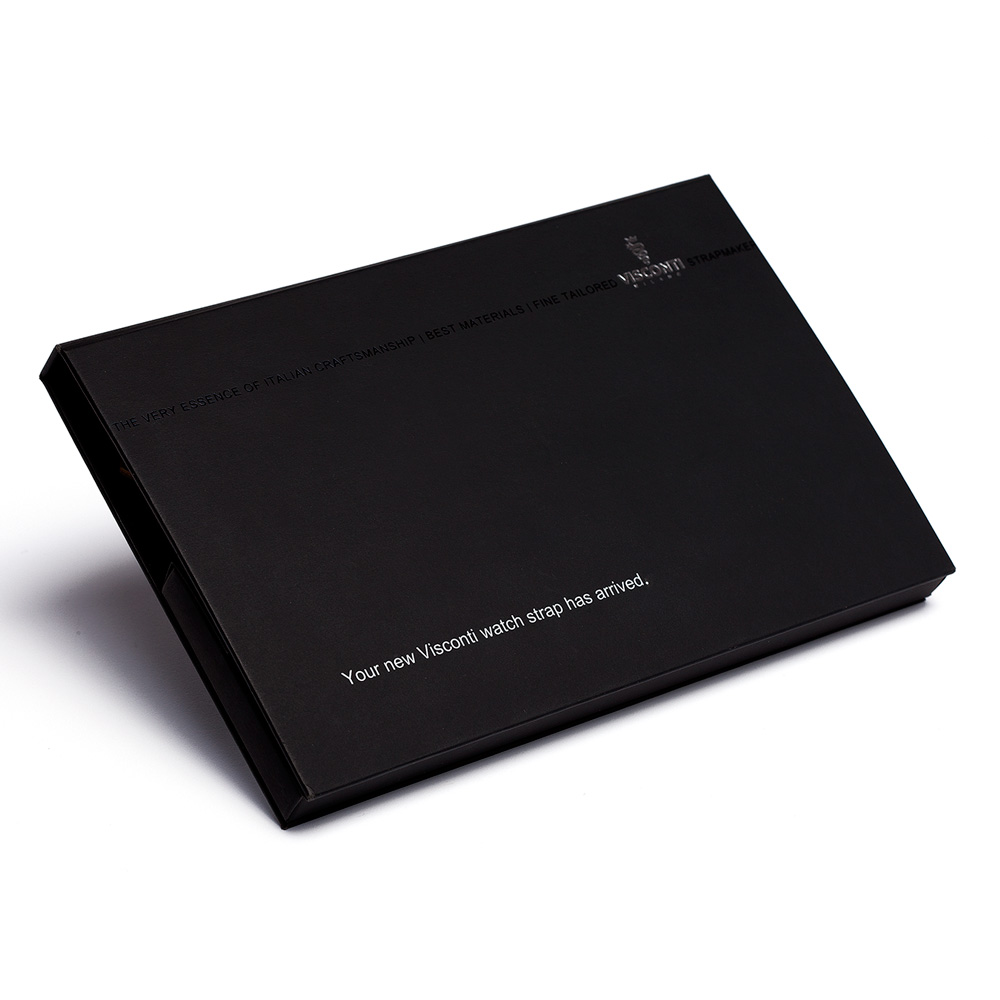 Recycled Rubber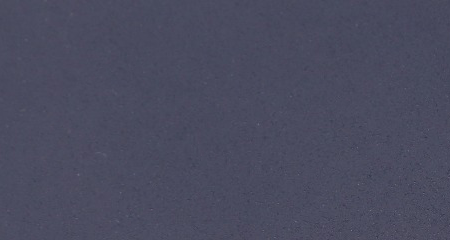 Italian Recycled Rubber is one of the bestselling vegan/ non-leather materials. It is versatile. The wristwatch straps made from recycled rubber are soft and look glamorous.
read more
It is a trendy material for making wristwatch straps nowadays. Being waterproof allows the swimmers to swim while wearing their wristwatch. The recycled rubber is soft material; therefore, the straps made from recycled rubber are comfortable on wrists. The material is durable against elemental and physical abrasion.
The origin of this material is Italy. Recycled rubber is a rubber that has been recovered from scrap materials. The Italian recycled rubber comes in many different colors.
Recycled rubber is ati-static and do not apply dust or small particles. Recycled rubber items are ideal for different sport activities, includinjg swimmimg in pools and in the salted water. They are eco-accommodating items; in fact, that their creation removes non-biodegradable waste from the environment.
If the requested straps are not in stock: the backorder order may take around 20 business days before dispatching. We always do our best to provide the fastest orders processing.
- The preview in Strap Constructor is digitally approximative.
- All the custom made (bespoke & made to measure) handcrafted products can have the variations in finishing and color shades.
- Every piece of strap is unique regardless hand or machine crafted.
- The custom made product can not be returned.
This watch strap style is available for personalized order, created with Strap Constructor.
The bespoke and backordered production takes around 20 business days. We can produce the strap with your custom measurements and personal initials on the inner part of lining.
Make a note to the order on checkout page with desired personalization (initials on inner part of strap lining).