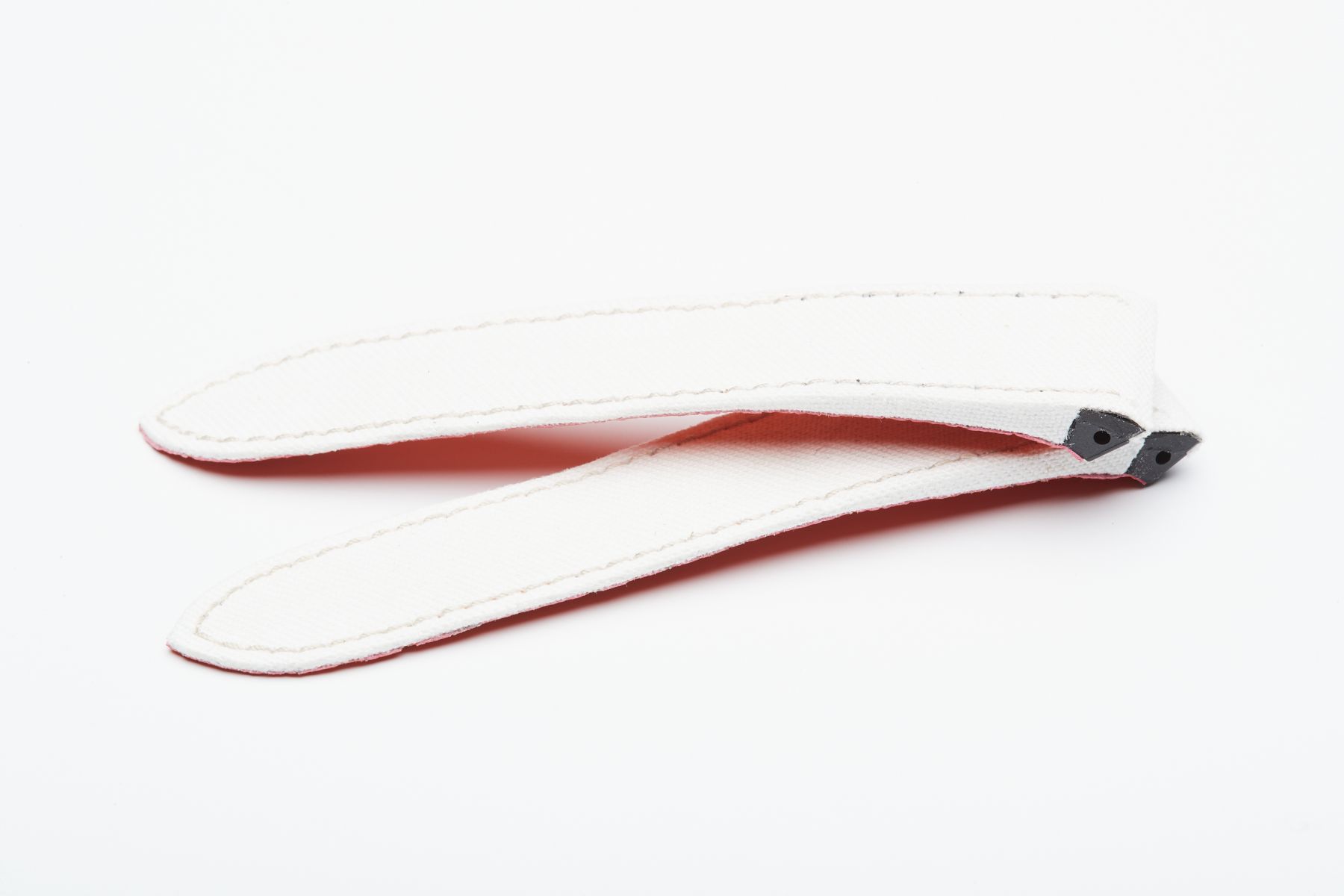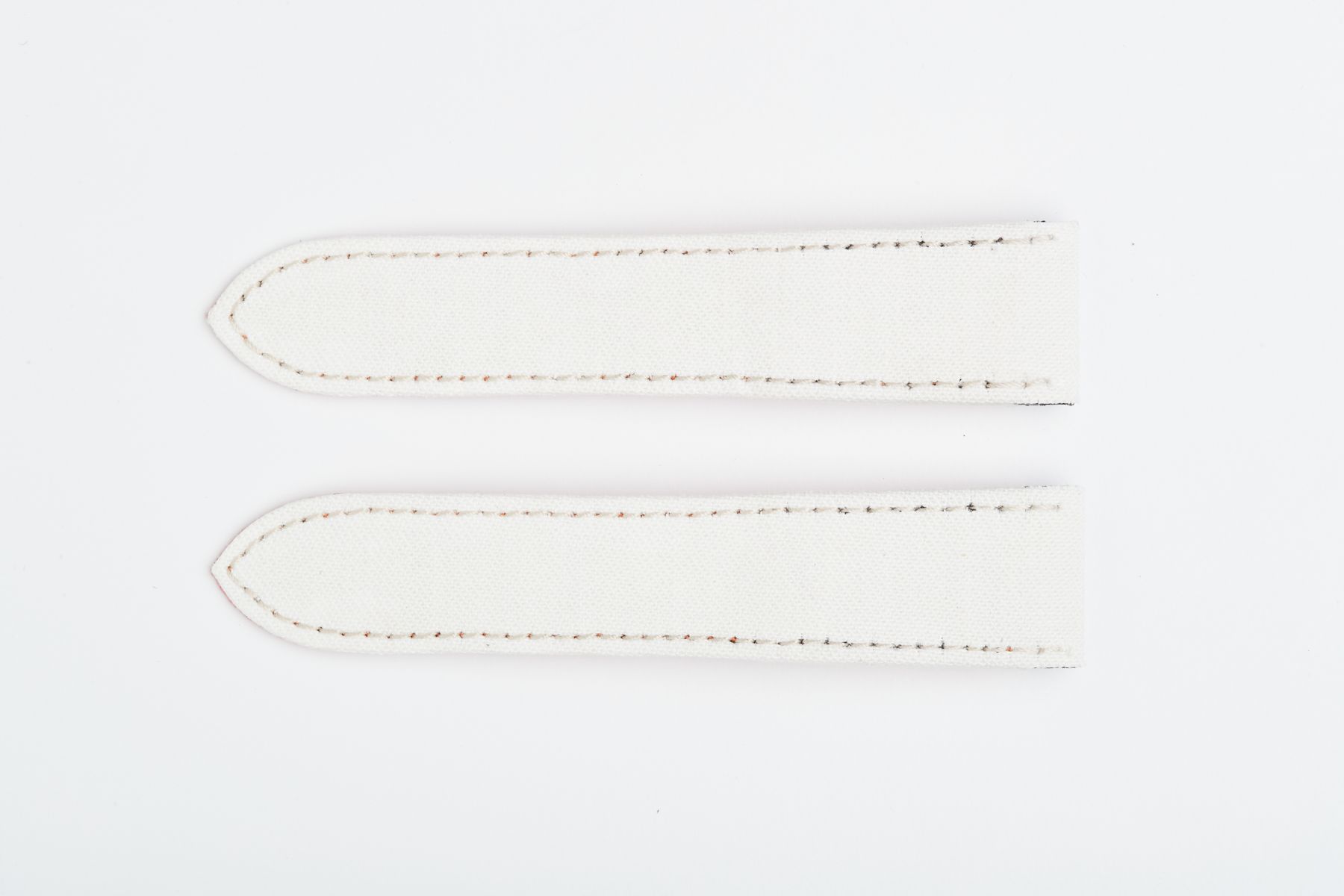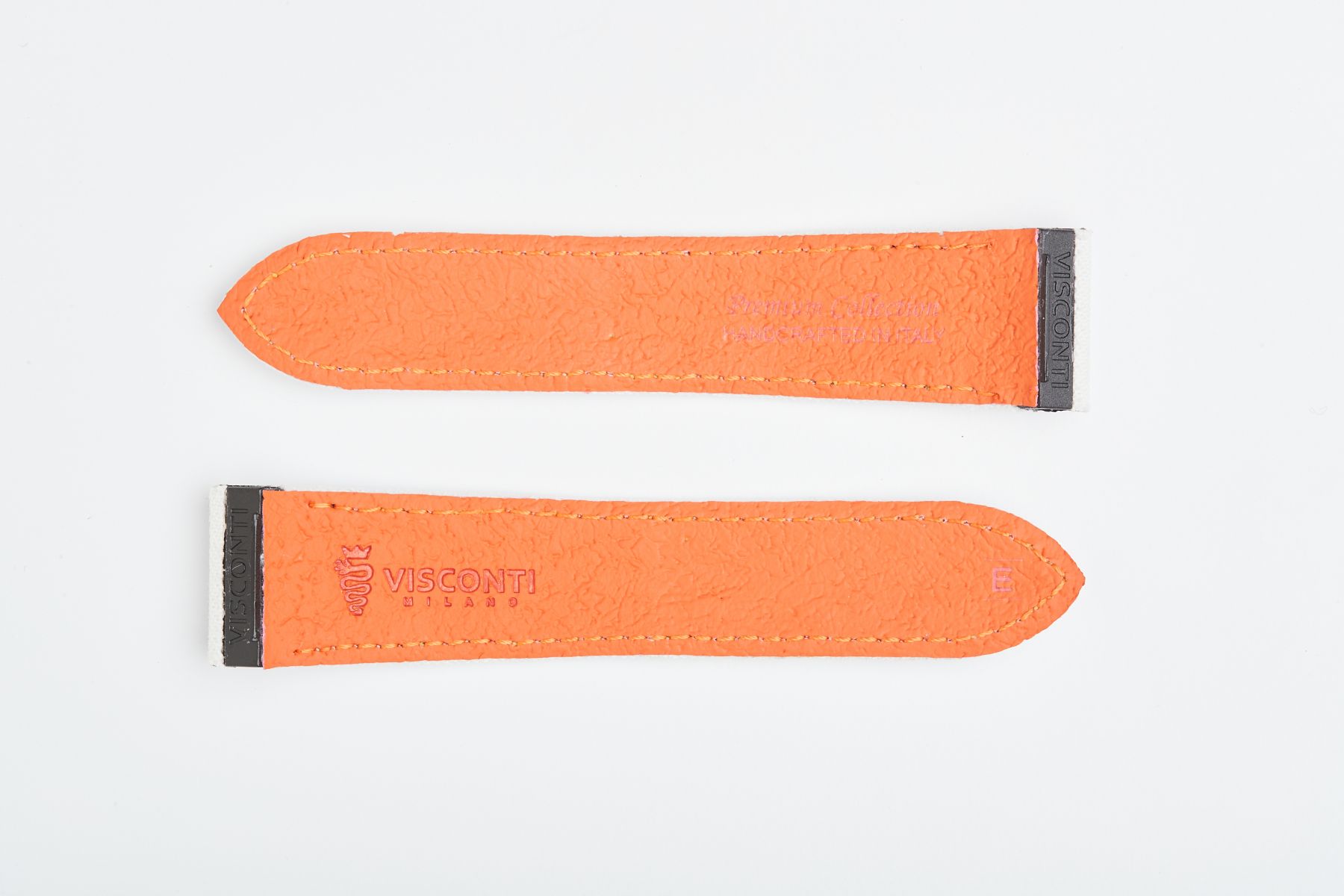 100% handcrafted in Italy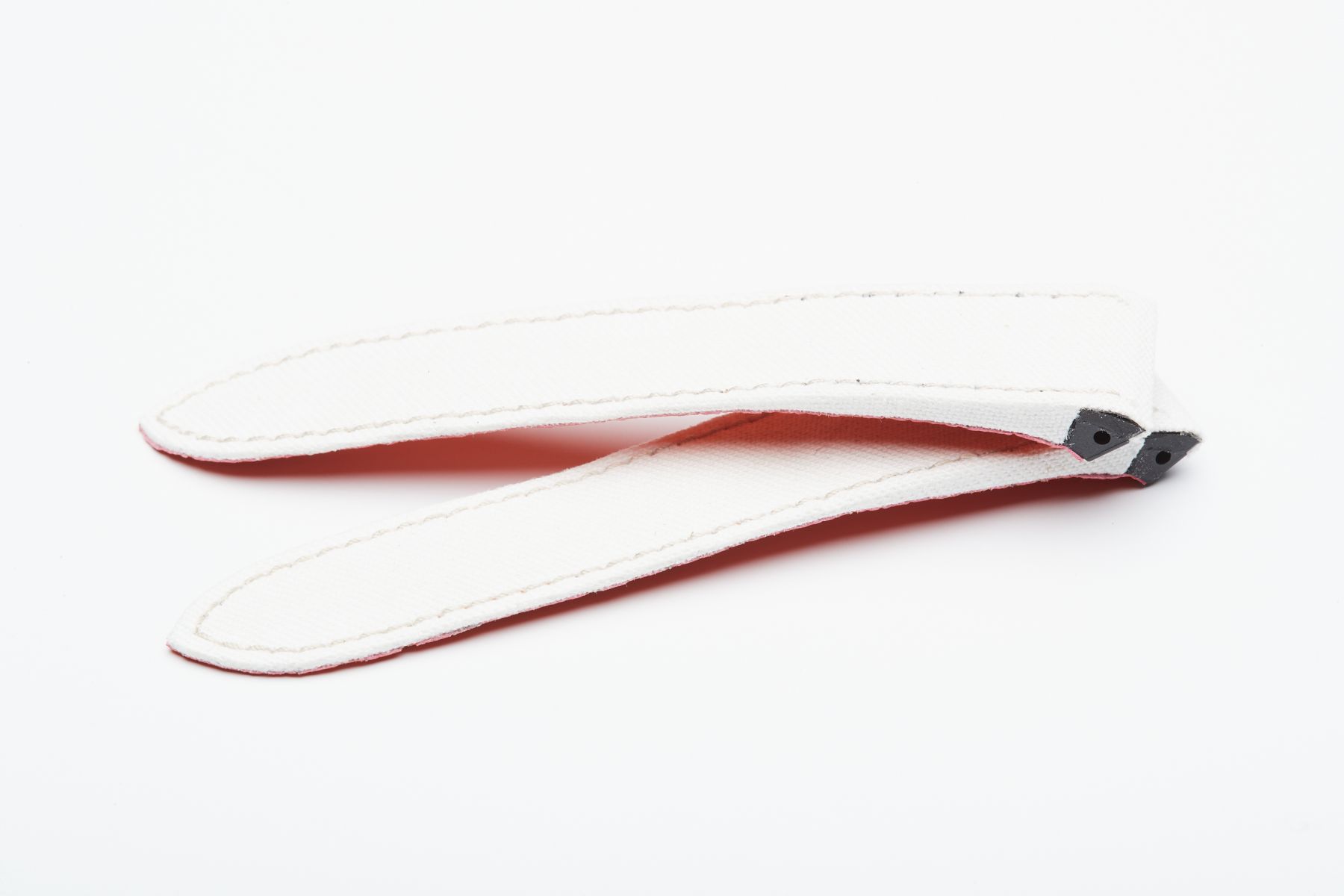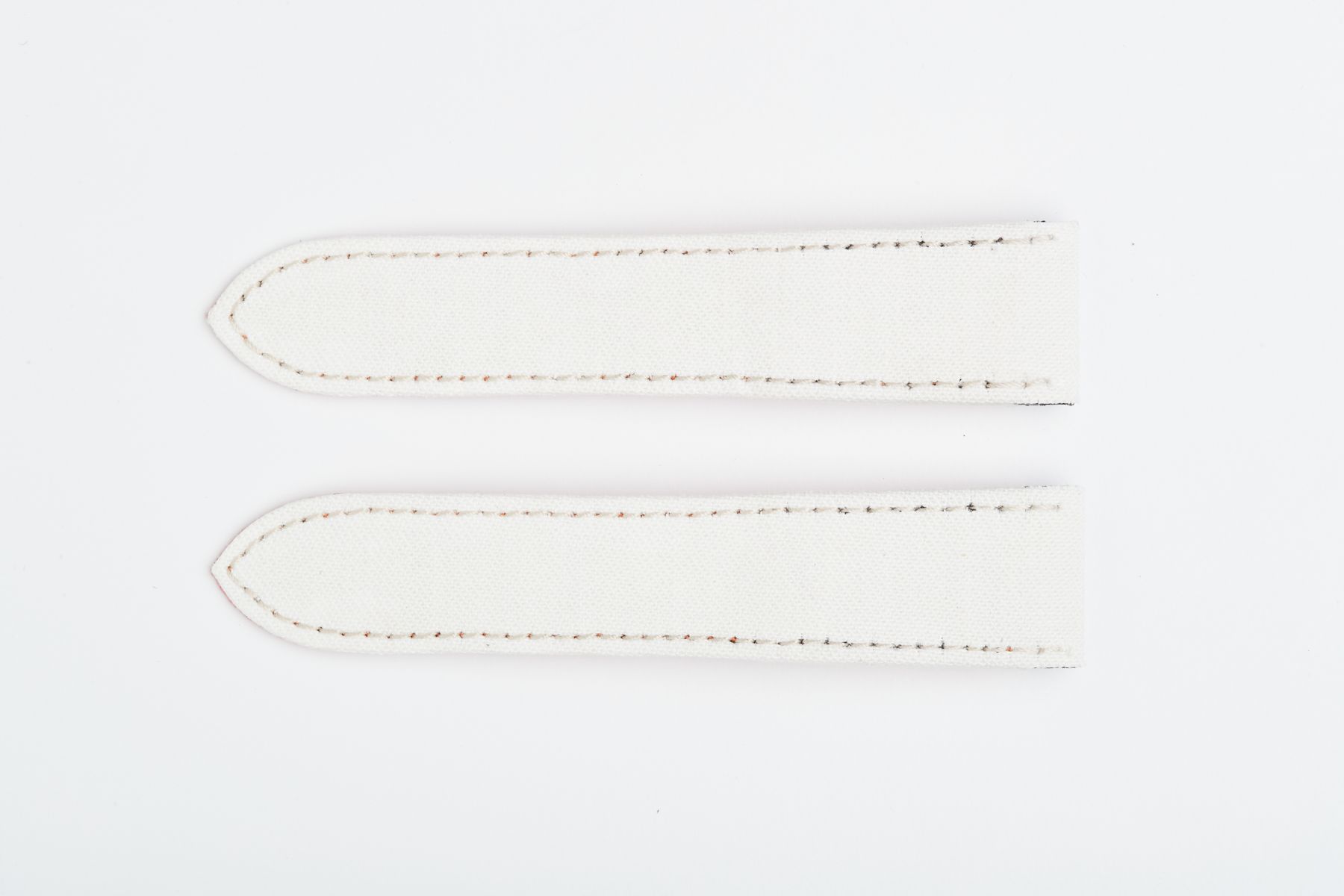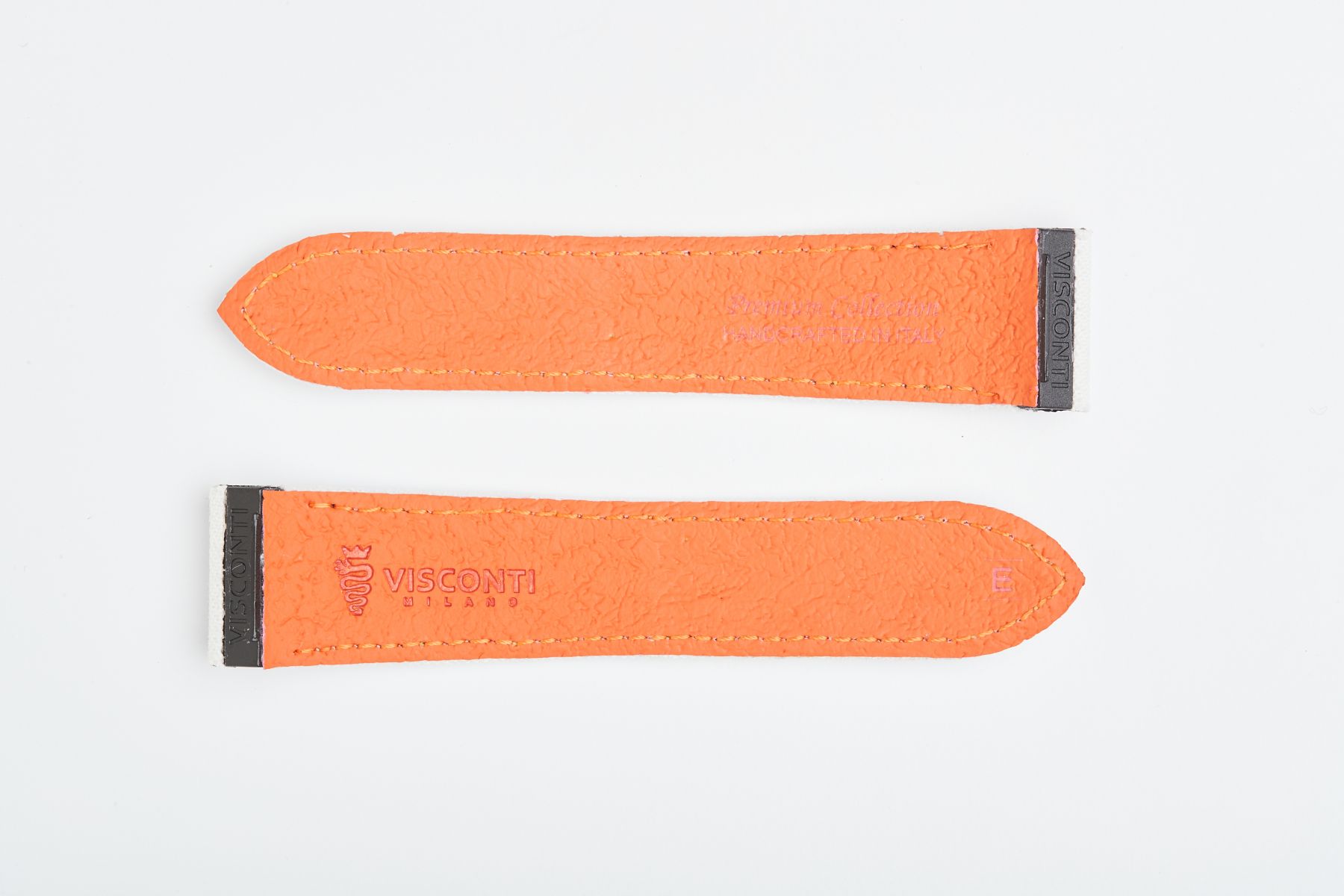 Sapporo White Japanese Denim Strap for Cartier Santos 100 XL
Backorder
The art of giving
Signature luxury packaging
Premium delivery
Enjoy complimentary shipping on most world destinations
Instructions to measurements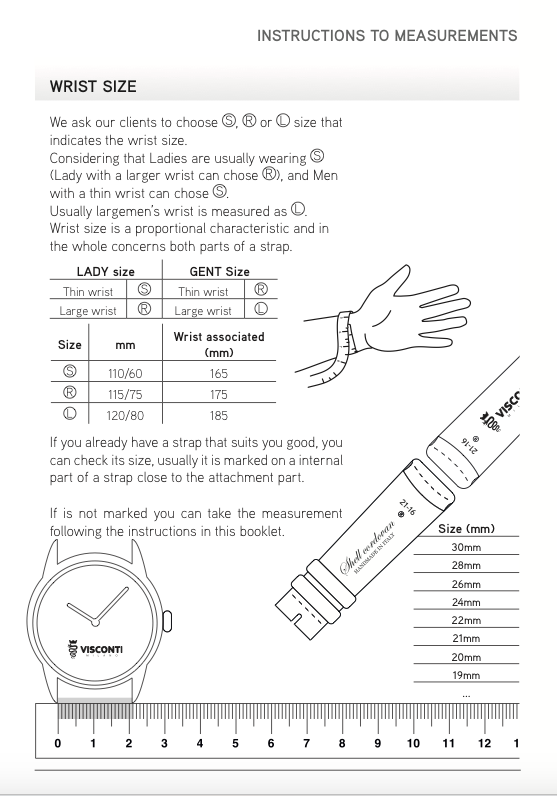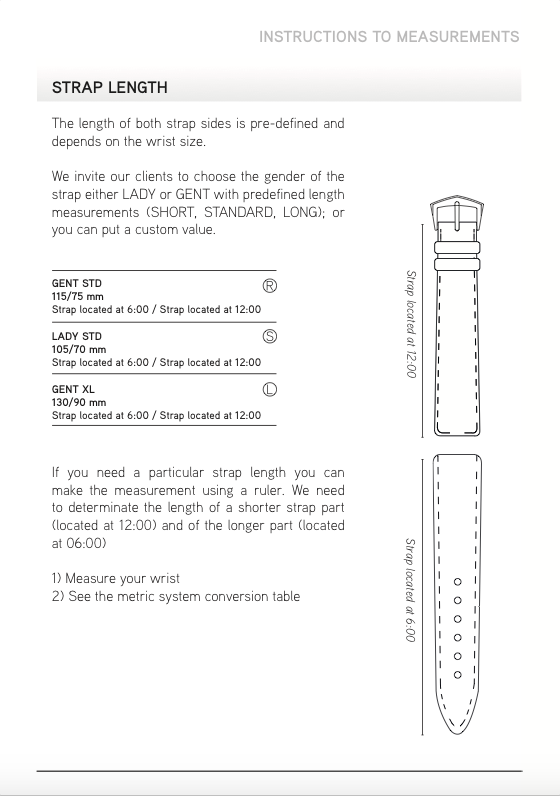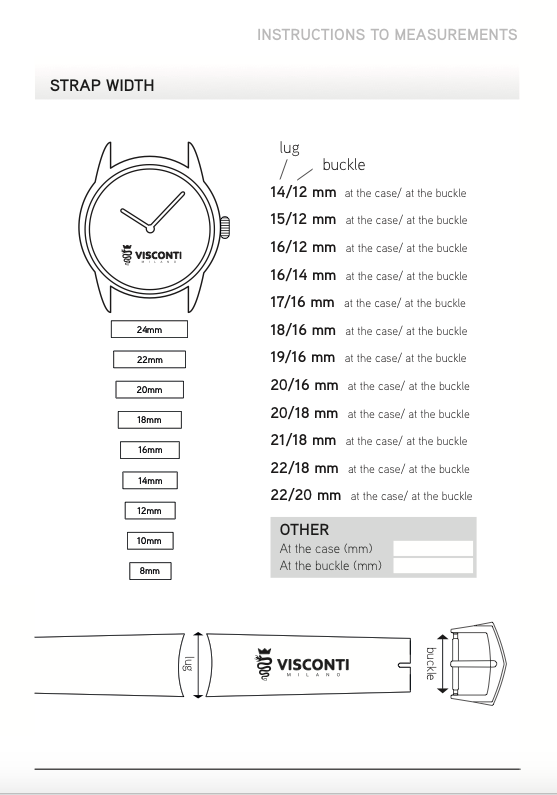 Are you looking for the same style strap but for another watch brand?
Do you need some different options?
Request Additional Information
Custom Made watch strap with special lugs inserts integration for Cartier Santos 100 (XL) style timepieces (except Chronograph model). This Replacement Band is Made from high quality Sapporo White Japanese Kurabo® Denim on top and accompanied with a lining in Orange Italian Vegan Textured Leather. It is a perfect choice for the people that cares to source modern and sustainable products for daily use. This combination of materials makes the strap water resistant and looks very aesthetic on your wrist. This very soft and practical band can be used for any kind of sport activity and will make a perfect look for any kind of outfit. Check the other colors available in our Denim collection.
Details
Custom Made Japanese Kurabo® Denim watch strap for Cartier Santos 100 XL style timepieces.
Handcrafted in Italy by Italian artisans.
Stitching: Regular Side; color: Ecru Beige
Fits perfectly Cartier Santos 100 style timepieces.

Measurements
ONLY for Cartier Santos 100 XL style timepieces (except Chronometer version)
Width to lugs: 23/20 mm
Strap length: 110/110 mm
Band size: Gentleman Regular
Composition and Care
Main material: Original Premium Japanese Kurabo® Denim
Color: White / Cream "Sapporo"
Lining: Italian Vegan Textured Leather; Orange color
Shipping
FEDEX PRIORITY
SHIPPING WORLD WIDE
1-3* Business Days to Europe, USA
2-6* Business Days to Other Countries
*- AFTER DISPATCHING
Shipping worldwide.
See delivery terms and conditions
We ship with Fedex or DHL on most world destinations
Luxury packaging
SIGNATURE PACKAGING
Each product signed by Visconti Milano Straps is packaged in a refined paper box bearing the Visconti Milano logo.
Watch strap packaging can be used as one strap holder.
Our replacement watch bands are supplied by a special screw driver tool that will help with the strap installation on your timepiece.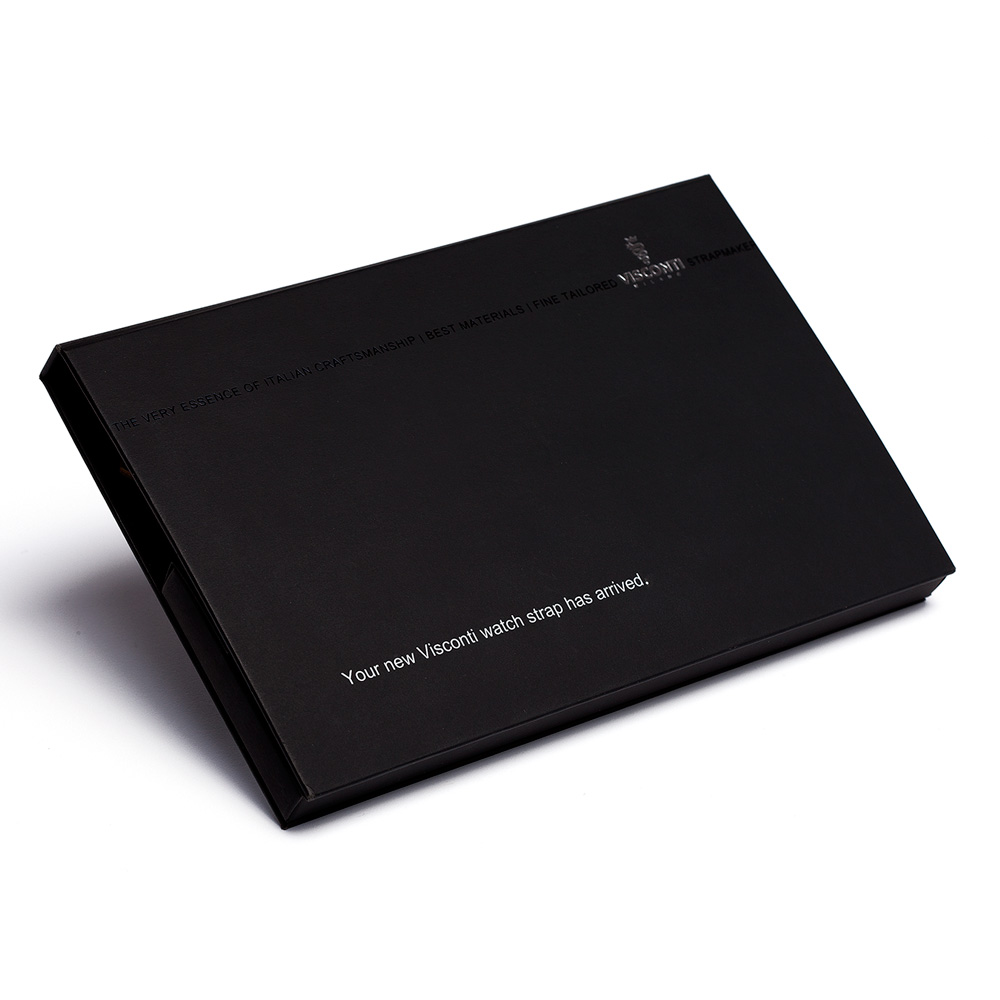 Japanese Denim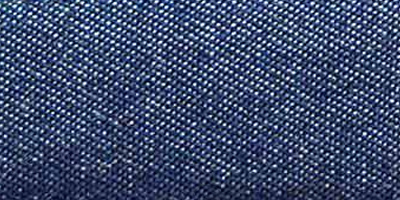 Japanese Denim is one of our top vegan materials used for wristwatch straps. This fabric is fascinating and unique. It is a sustainable material and a heavy material as well. Therefore, it produces richer fades and more rigid fabric very suitable for wristwatch bands. We use Original Selvedge Denim. A selvedge denim end is firmly woven on the two sides of the texture, and it keeps the Denim from unwinding. Japanese Denim has a unique color, appearance, and texture.
read more
Japanese Denim is a High-Quality sustainable fabric best for wristwatch straps. It is woven on rare and slow antique looms to produce exceptional and fascinating textures for straps. The selvedge denim edges are not left unfinished or frayed, and their edges are secured with a colored thread. Japanese Denim is heavy and hard to sew, but heavy Denim increases the durability and longevity and also provides an incredible fade to the wristwatch bands. The production of Japanese Denim means that you will be having a unique piece of art. We, Visconti Milano, get this high-quality Japanese selvedge denim for our handcrafted wristwatch straps produced in Japan by Kurabo. There are only a few manufacturers available out there which produce sustainable Denim. Japanese Denim is expensive, but making your wrist look unique and different spending a little bit more would be a better idea. In some climates, heavy Denim can be hot. Kurabo manufactures Denim according to the trends and the need of worldwide customers. All of the manufactured pieces of Denim are inspected, and results are closely seen to ensure that they are according to Kurabo Standard as this is the highest quality level of Japanese Denim.
If the requested straps are not in stock: This Custom Made Product is already on the Way to Be Back in Stock or it will be Promptly Produced for you.
Usually, this process takes from 5 to 15 Business Days to Restock and Dispatch it.
We always do our best to provide the fastest orders processing.
- The preview in Strap Constructor is digitally approximative
- All the custom made (bespoke & made to measure) handcrafted products may have the variations in finishing and color shades
- Every piece of strap is unique
- Our custom made products are not a subject for return
bespoke & made-to-measure
This watch strap style is available for personalized order, created with Strap Constructor.
The Bespoke and Backordered Handmade Production takes from 5 to 20 business days. We can produce the strap with your custom measurements and personal initials on the inner part of lining.
Make a note to the order on checkout page with desired personalization (initials on inner part of strap lining).