Ultra slim Strap in Burgundy Brown Shell Cordovan Leather
Only 1 Left In Stock
Instructions to measurements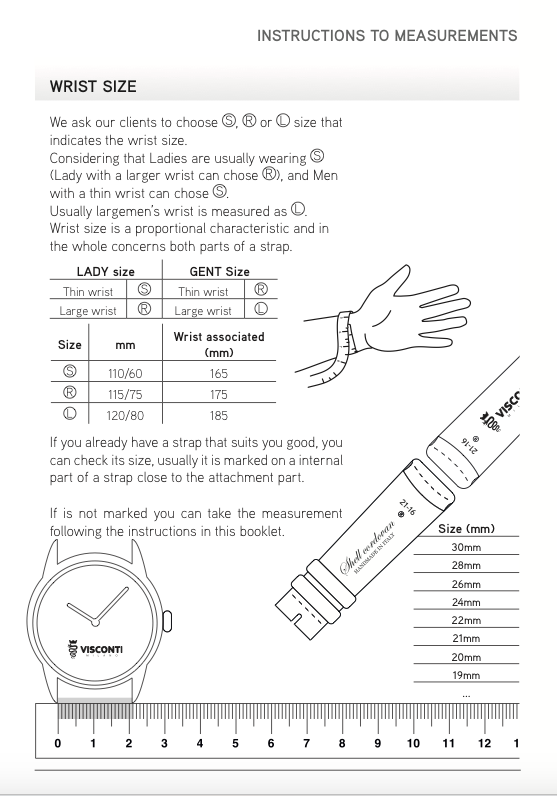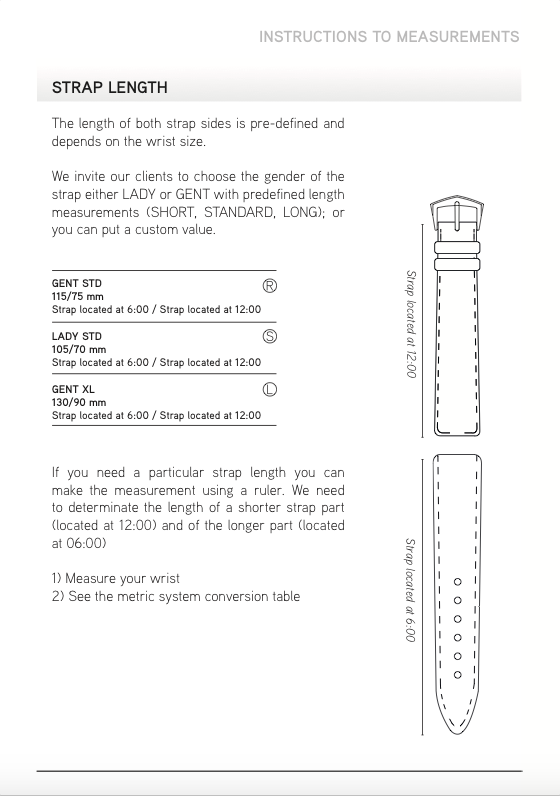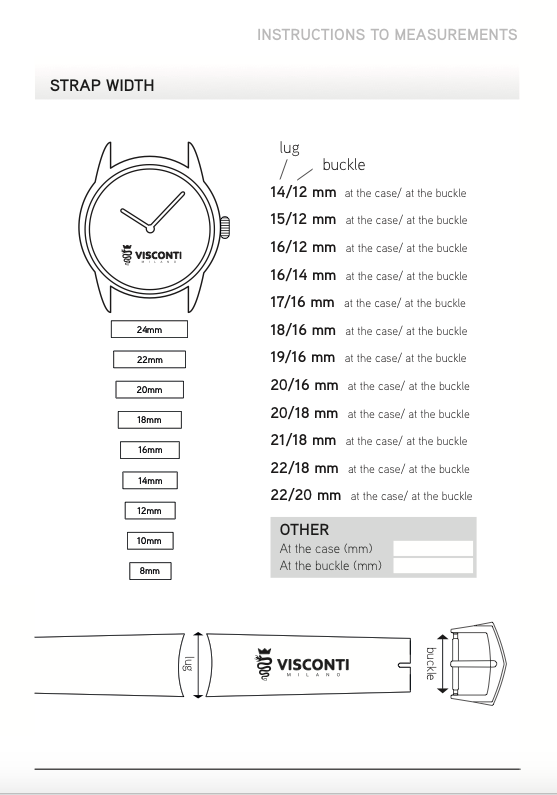 Ultra slim Ready-to-Wear Leather watch strap in Brown Shell Cordovan (Horween).
Details
Ready-to-Wear Ultra slim watch band.
Handcrafted in Italy by Italian artisans.
Stitching: Hand stitched Travetta on tone
No lining
Straight fitting at the case
Straps width: 18/16mm; 19/16mm
Straps length: R 115/75 mm
Band sizes: Gentleman Regular
If the strap is not in the stock, then the backordered production time is around 30 business days before shipment.
Shipping
COMPLIMENTARY
FEDEX PRIORITY
SHIPPING WORLWIDE
1-3* Business Days to Europe, USA
2-6* Business Days to Other Countries
*- AFTER DISPATCHING
Shipping worldwide.
See delivery terms and conditions
This watch strap style is available for personalized order.
The bespoke and backordered production takes around 20 business days. We can produce the strap with your custom measurements and personal initials on the inner part of lining.
Make a note to the order on checkout page with desired personalization (initials on inner part of strap lining).