Black Alligator Leather Small Scales strap 20mm Rolex Daytona style
Only 2 Left In Stock
Instructions to measurements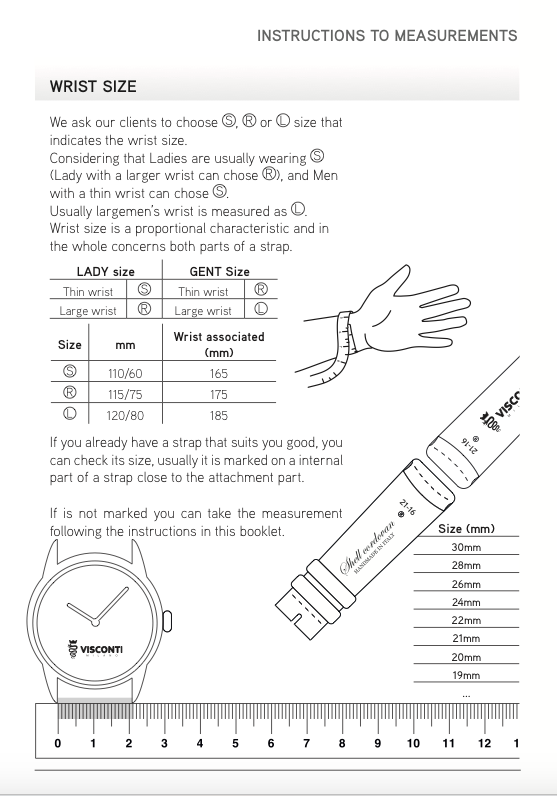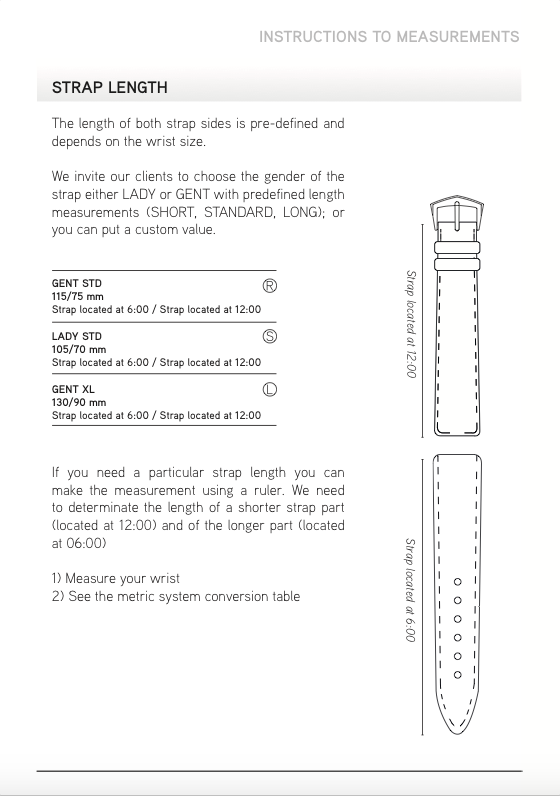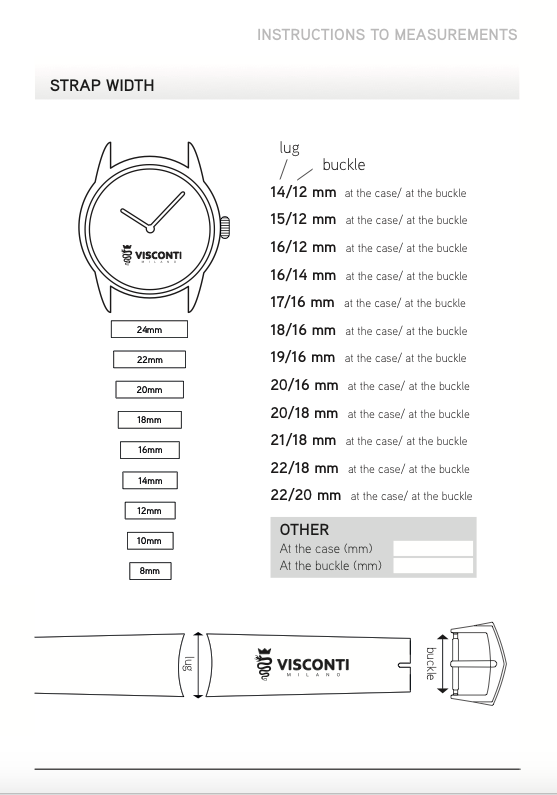 Custom made watch strap for Rolex Daytona style timepieces REF. #116515, #116518, #116519, #116500LN in Black matte Alligator Small Round Scaled leather. Red stitching. Red Alcantara® lining.
If the requested straps are not in stock: the backorder order may take around 20 business days before dispatching. We always do our best to provide the fastest orders processing.
Details
Ready-to-Wear Rolex Daytona style watch band.
Handcrafted in Italy by Italian artisans.
Main material: Genuine Alligator leather Small Round Scales
Stitching: Regular; color: Red
Lining: non-allergic resistant Italian Alcantara®; color: Red
For Daytona deployment clasp
Width to lugs: 20/16 mm
Straps length: 75/65 mm
Band size: Gentleman Regular
Custom Made & Care Policies / Exotic leather
Visconti Milano® is an independent brand and is not sponsored by, associated with and/or affiliated with Rolex, Audemars Piguet, Cartier, Patek Philippe, Frank Muller, Breitling, IWC or any other original brand manufacturers in anyway, and operate in a completely unofficial capacity. Visconti Milano® provides exceptional, uniquely watch straps and bespoke services upon request.
Custom made policies
1) The custom made products in exotic leather can not be returned or changed.
2) All the handcrafted products from exotic leather can have the variations in finishing, reptiles scales, leather structure and color shades.
3) Every piece of strap is unique regardless hand or machine crafted.
4) All the strap materials are not waterproof or water resistant.
5) We therefore recommend do not expose the exotic leather products to direct sunlight for long time periods, to use it carefully and do not apply water or other liquids to them.
6) The backordered, bespoke and Made-to-Measure production time is around 30 business days.
7) For international shipping the contact phone number & signature on delivery are required.
8) Timepieces, watches and other accessories used for Visconti Milano® products demonstration are not included in price and are not for sale.
9) Visconti Milano is not affiliated with any watch brand mentioned on web site viscontimilano.com
10) All the custom made products styled for mentioned timepieces brands have its standard OEM measurements.
Important Notes
Watch bands made from exotic leather, especially Python & Lizard are very fragile objects.
Every sensitive part of its surface finishing is due to the leather natural effect. All the exotic watch bands are like presented on the pictures on our web site and are not the subject to be returned or changed.
Visconti Milano products are all individually treated in order to provide them with a special appearance and individual characteristics.
The finishing processes are all carried out by hand, so each model is unique.
This means they do not have a uniform or standard quality, and with wear the finish may change.
We therefore recommend you do not expose the leather and textile product to direct sunlight for long time periods, and do not apply water or other liquids to them.
Personalized & Custom made products are not valid for return, exchange, or credit.
All the custom made products styled for mentioned timepieces brands have its standard OEM measurements.
This Visconti Milano product is made in Italy using materials of the highest quality.
Visconti Milano is not affiliated with any watch brand mentioned on web site viscontimilano.com