By Order. Exclusive Double Turn wrist bracelet in Brown Hydro Repellent Calf leather
Backorder
Instructions to measurements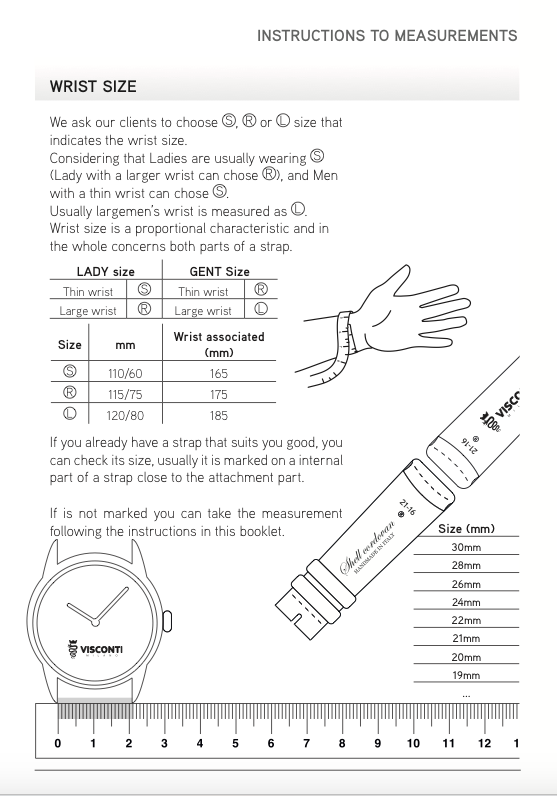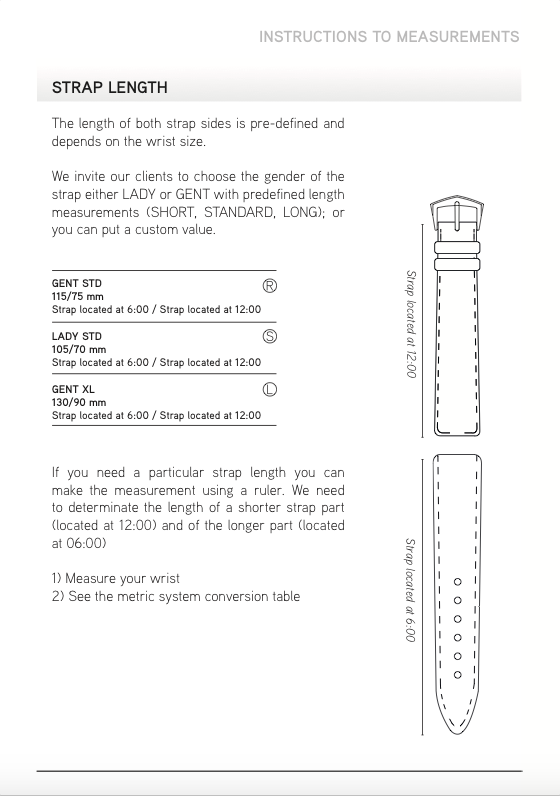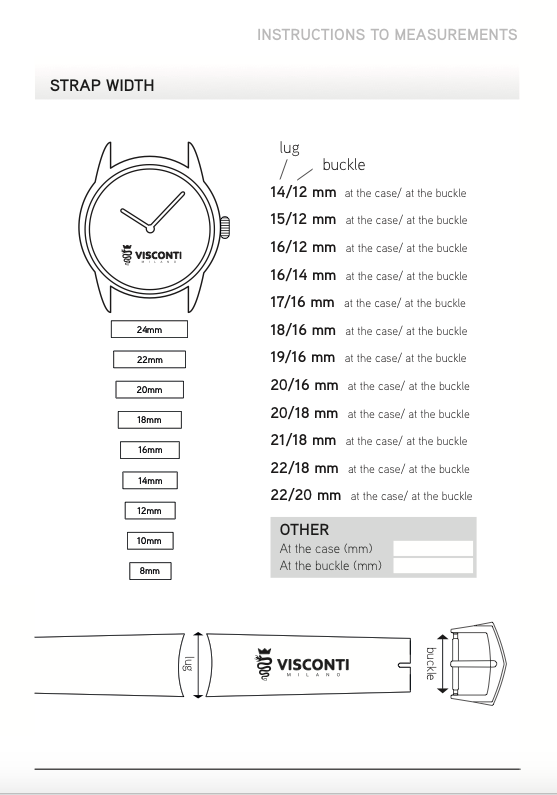 Bespoke Custom made Double Turn Hydro Repellent Leather Wrist Bracelet.
Are you looking for the same style strap but for another watch brand?
Do you need some different options?
Request Additional Information
Measurements
2 wrist sizes available: Small (400mm) & Regular (450mm)
Bracelet width: 16mm
Details
Matching lining in same brown leather
Stainless Steel original buckle 16mm is included
For other bespoke options please contact us.
Composition and Care
Brown hydro-repellent calf leather
Because this Upper Calf leather is specially treated, even if water penetrates, the leather has been preserved and will not degrade.
Shipping
FEDEX PRIORITY
SHIPPING WORLD WIDE
1-3* Business Days to Europe, USA
2-6* Business Days to Other Countries
*- AFTER DISPATCHING
Shipping worldwide.
See delivery terms and conditions
If the requested straps are not in stock: the backorder order may take around 20 business days before dispatching. We always do our best to provide the fastest orders processing.
- The preview in Strap Constructor is digitally approximative.
- All the custom made (bespoke & made to measure) handcrafted products can have the variations in finishing and color shades.
- Every piece of strap is unique regardless hand or machine crafted.
- The custom made product can not be returned.
This watch strap style is available for personalized order.
The bespoke and backordered production takes around 20 business days. We can produce the strap with your custom measurements and personal initials on the inner part of lining.
Make a note to the order on checkout page with desired personalization (initials on inner part of strap lining).