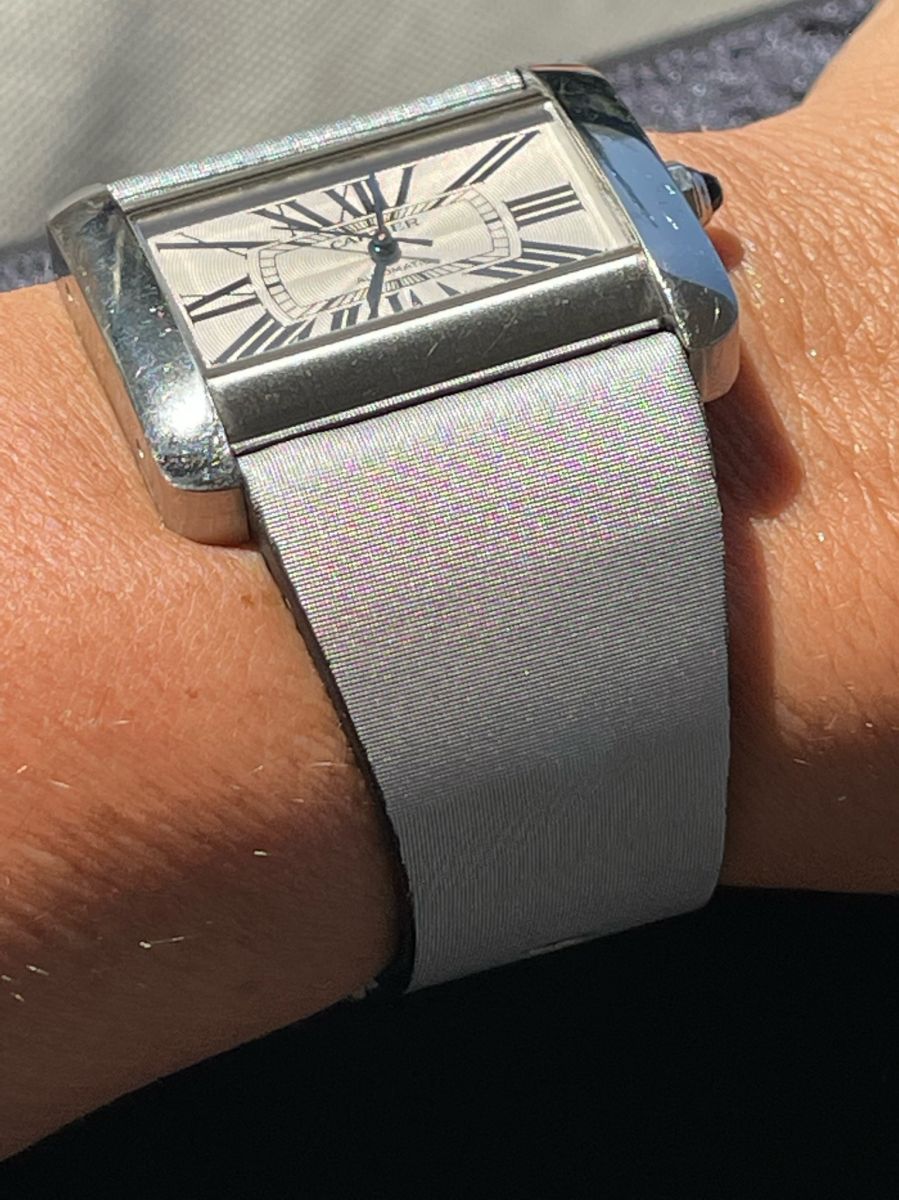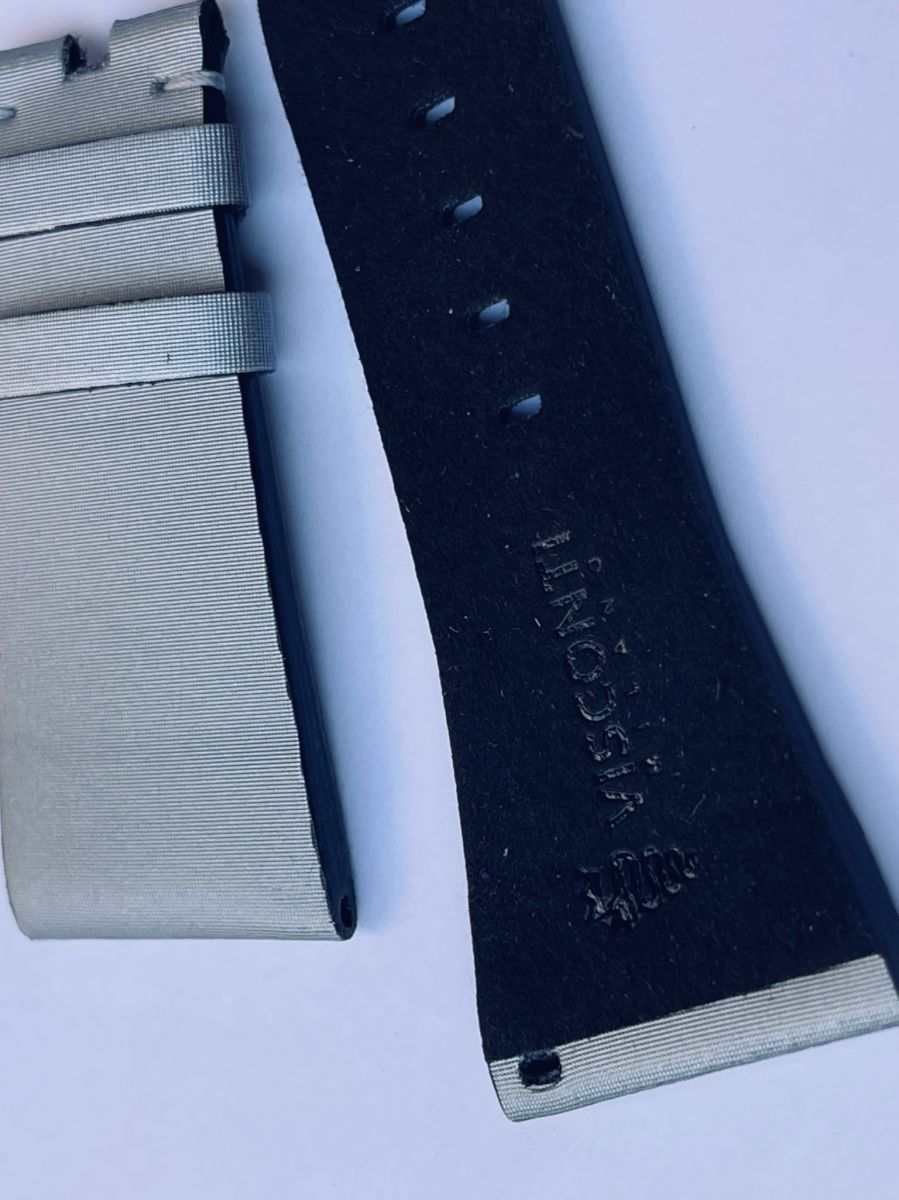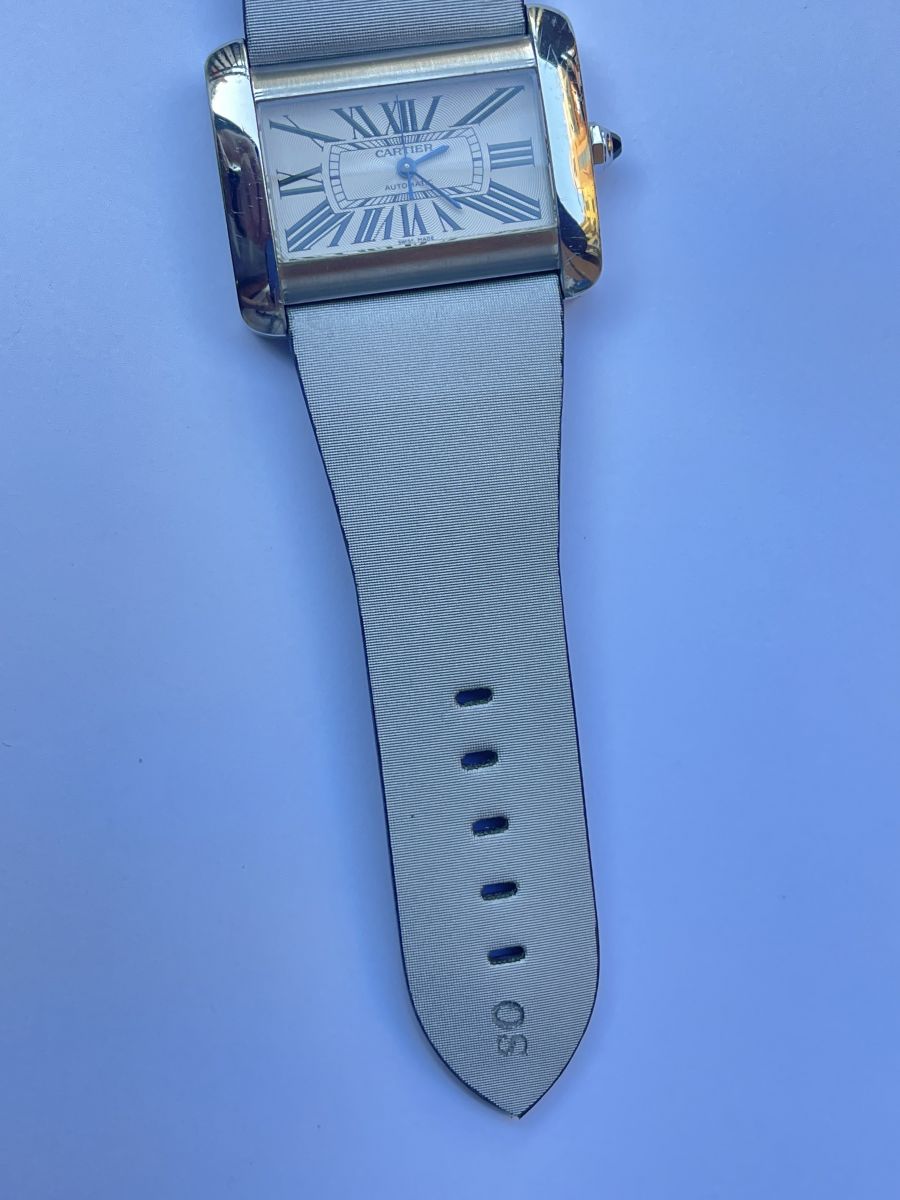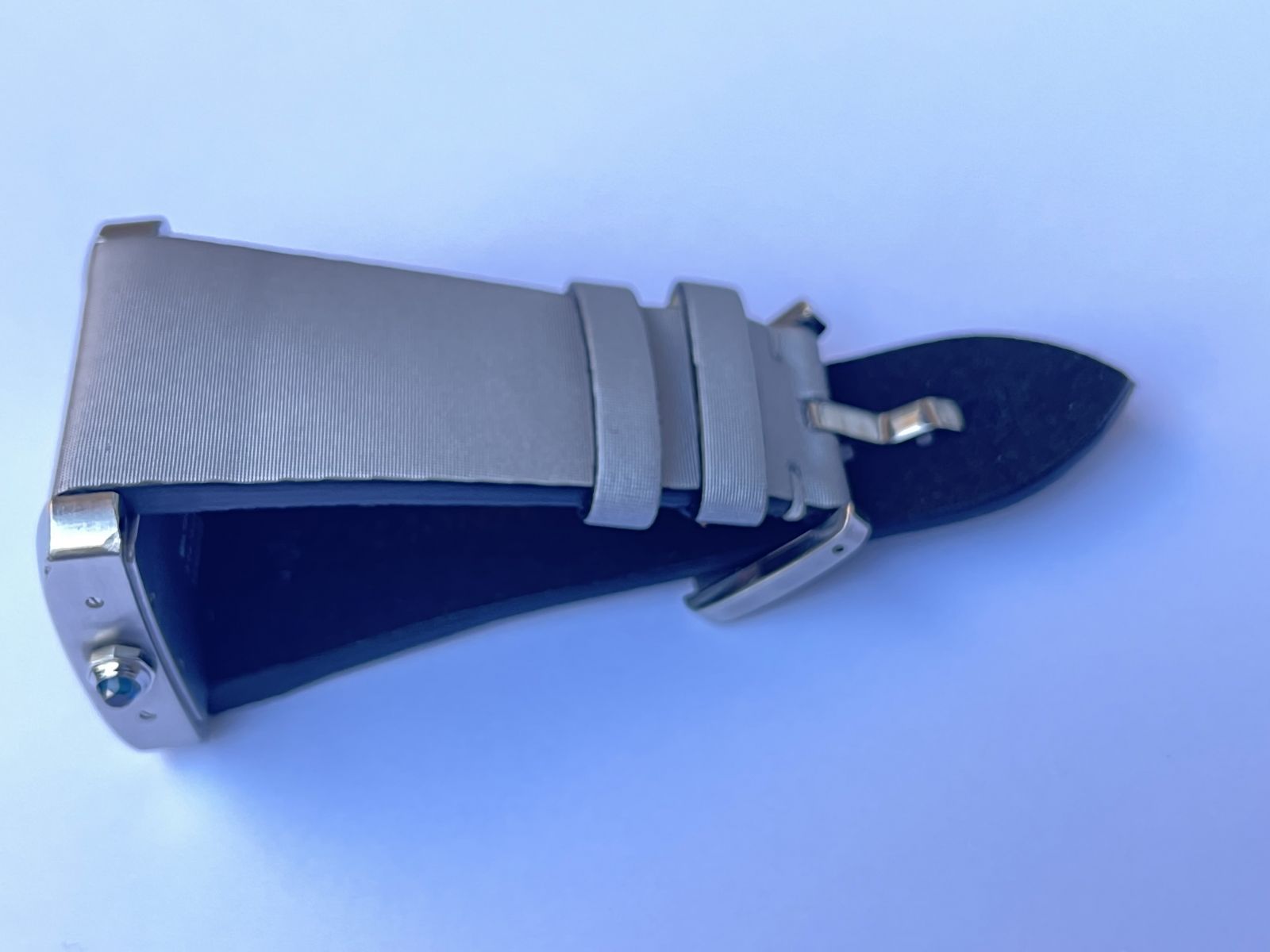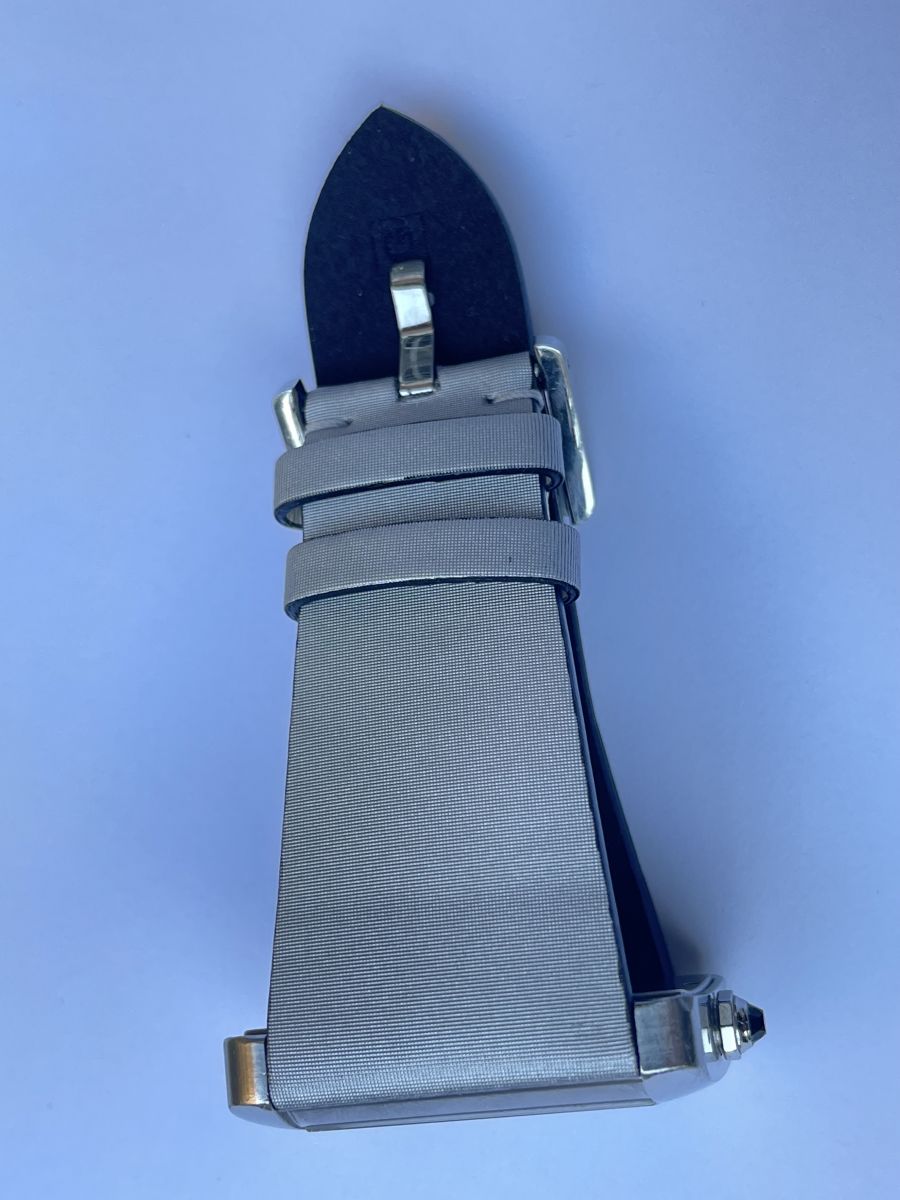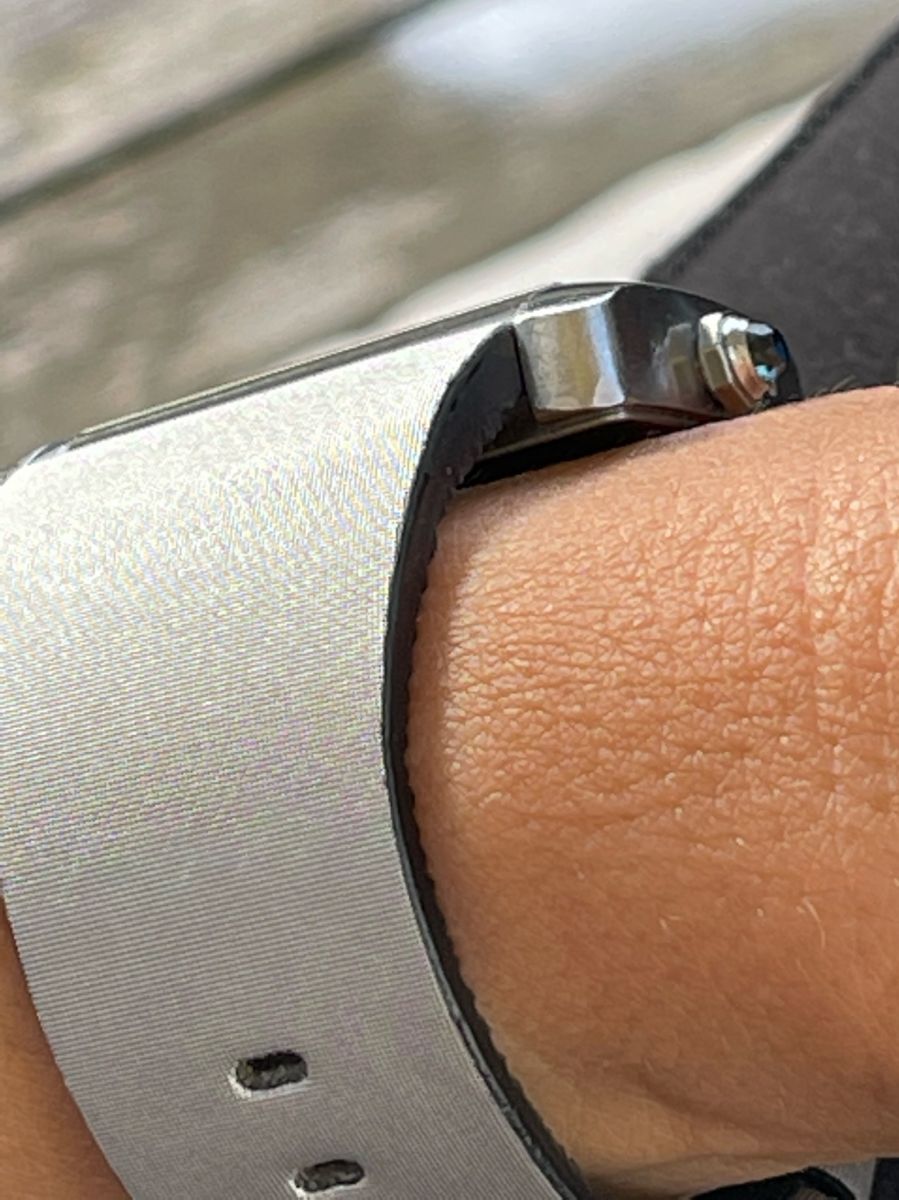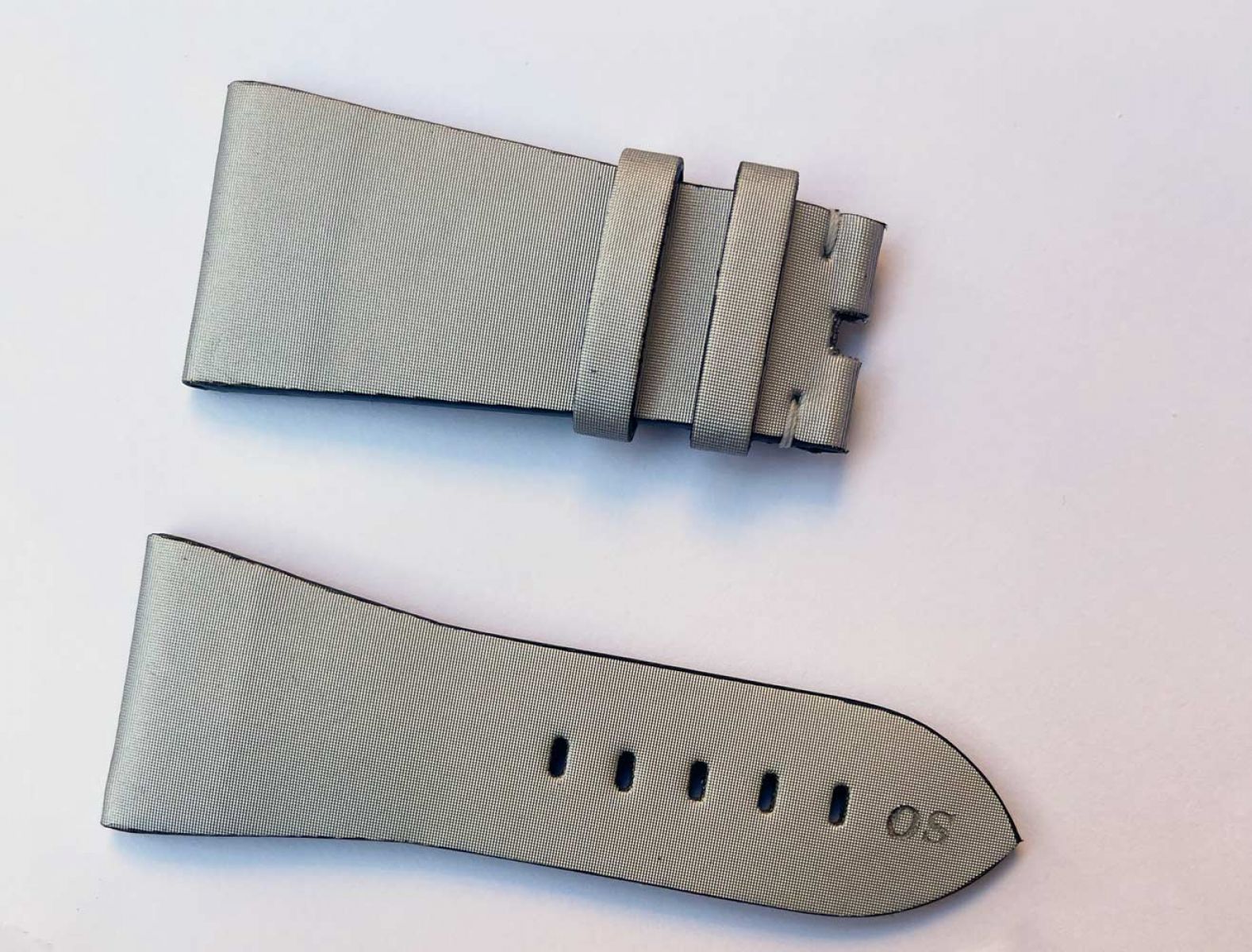 100% handcrafted in Italy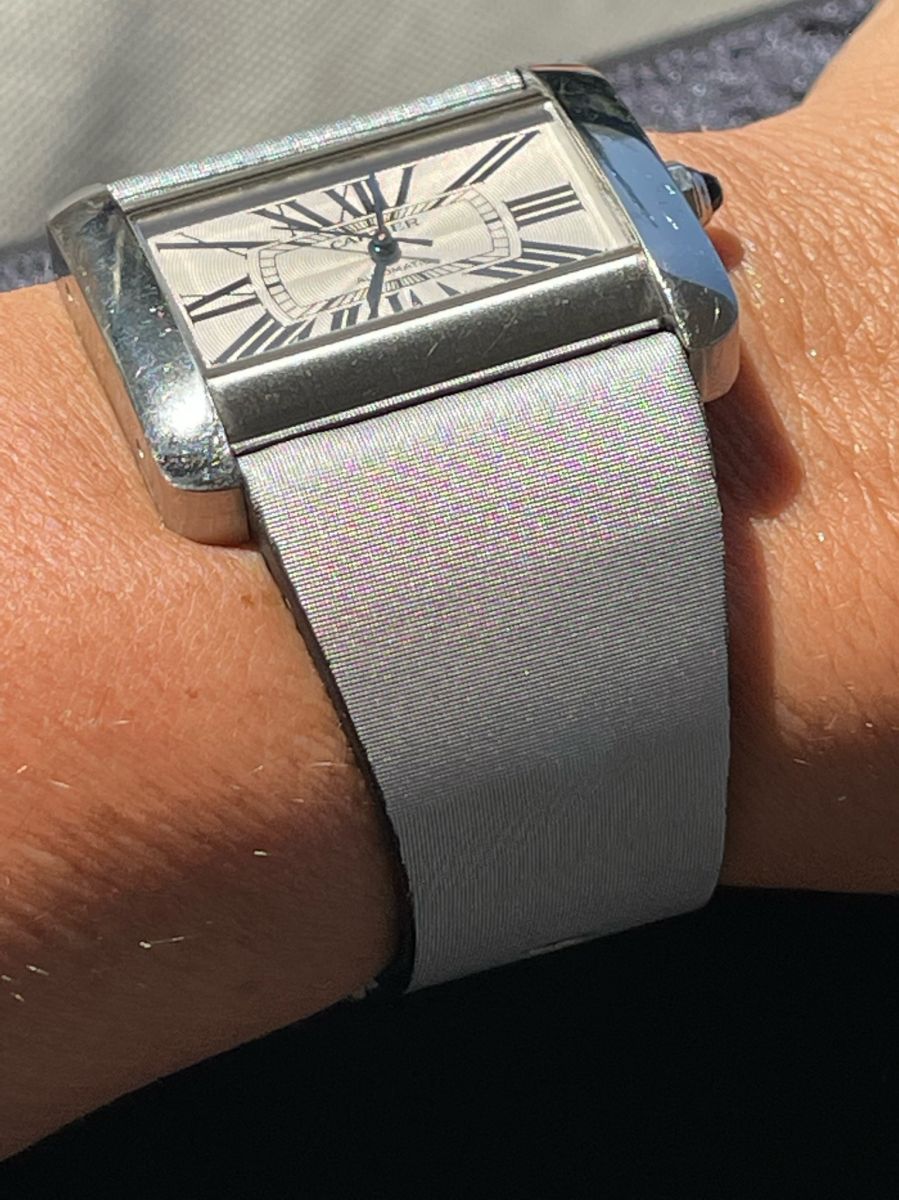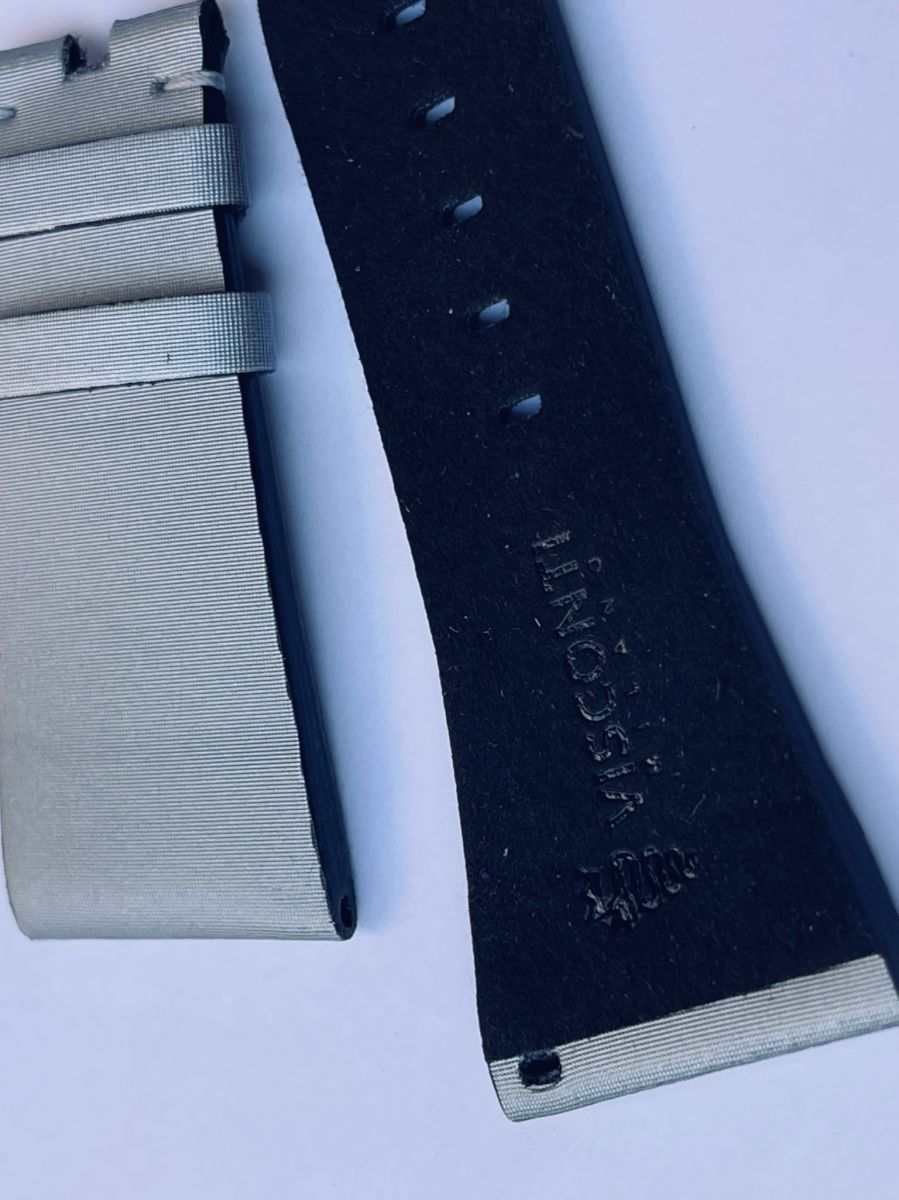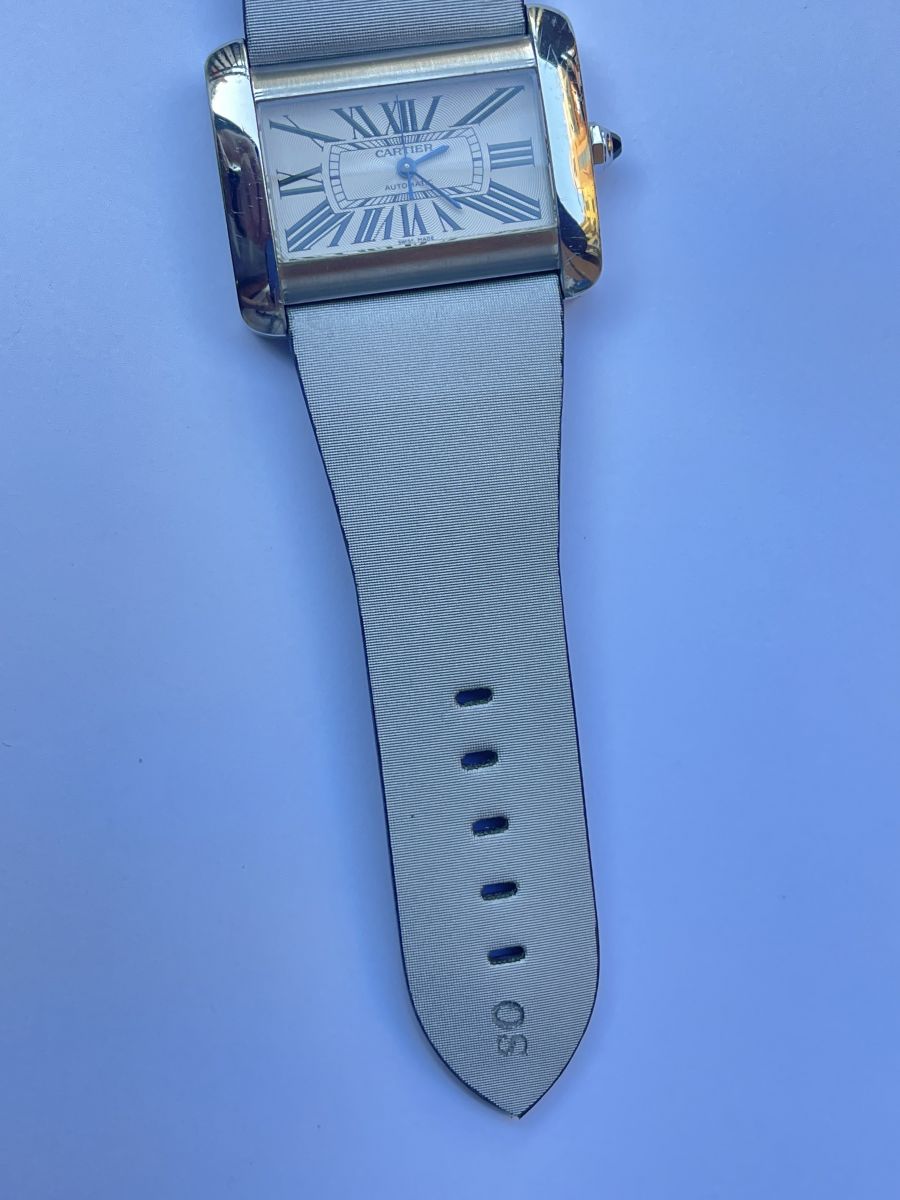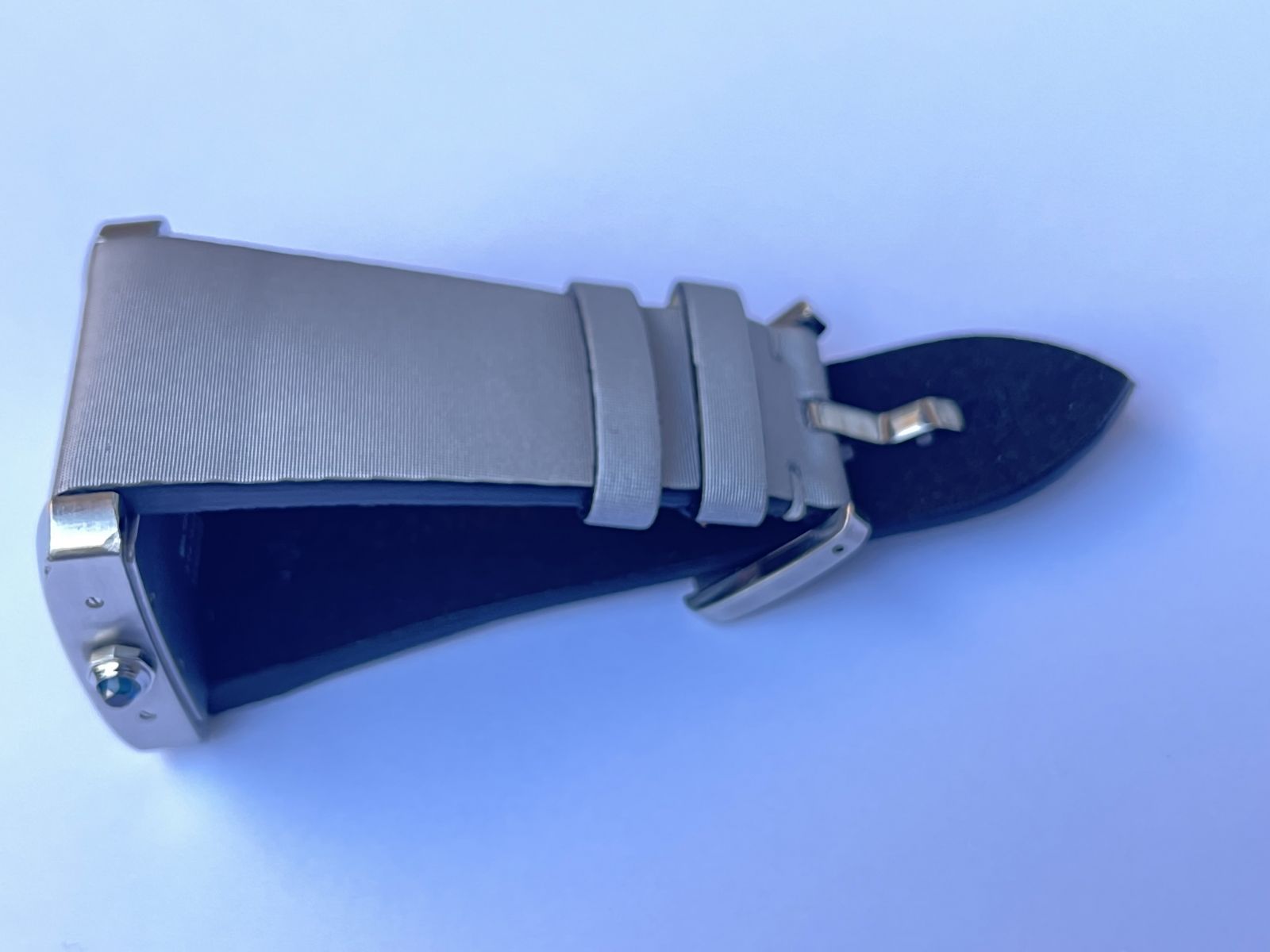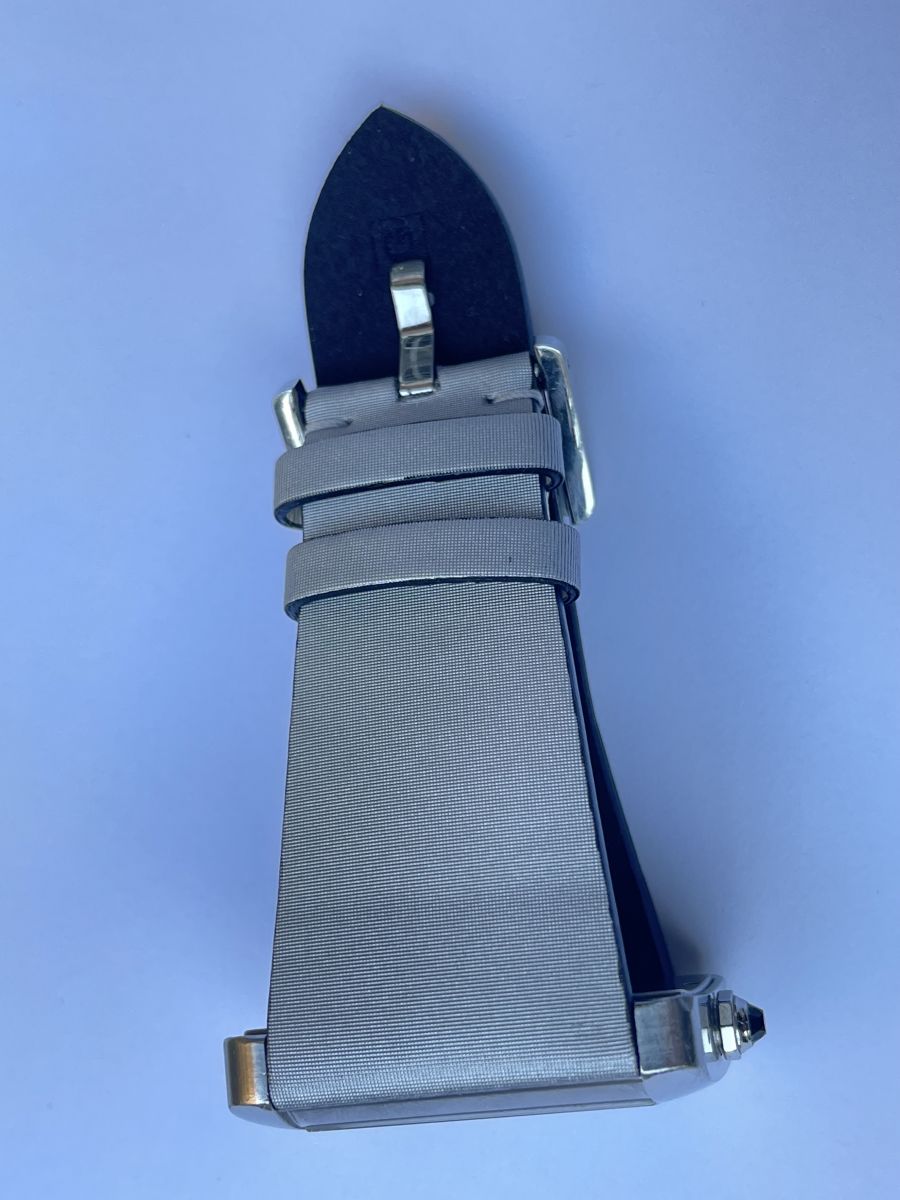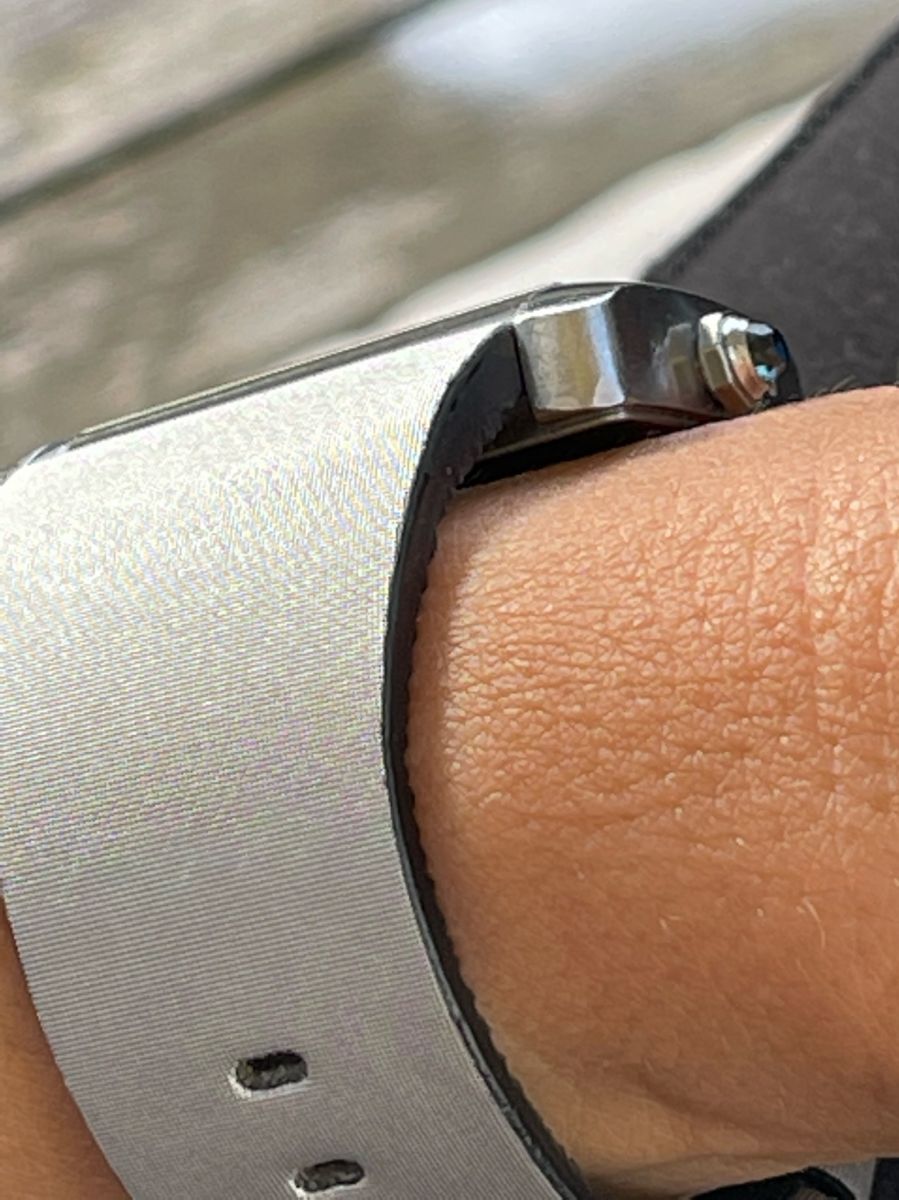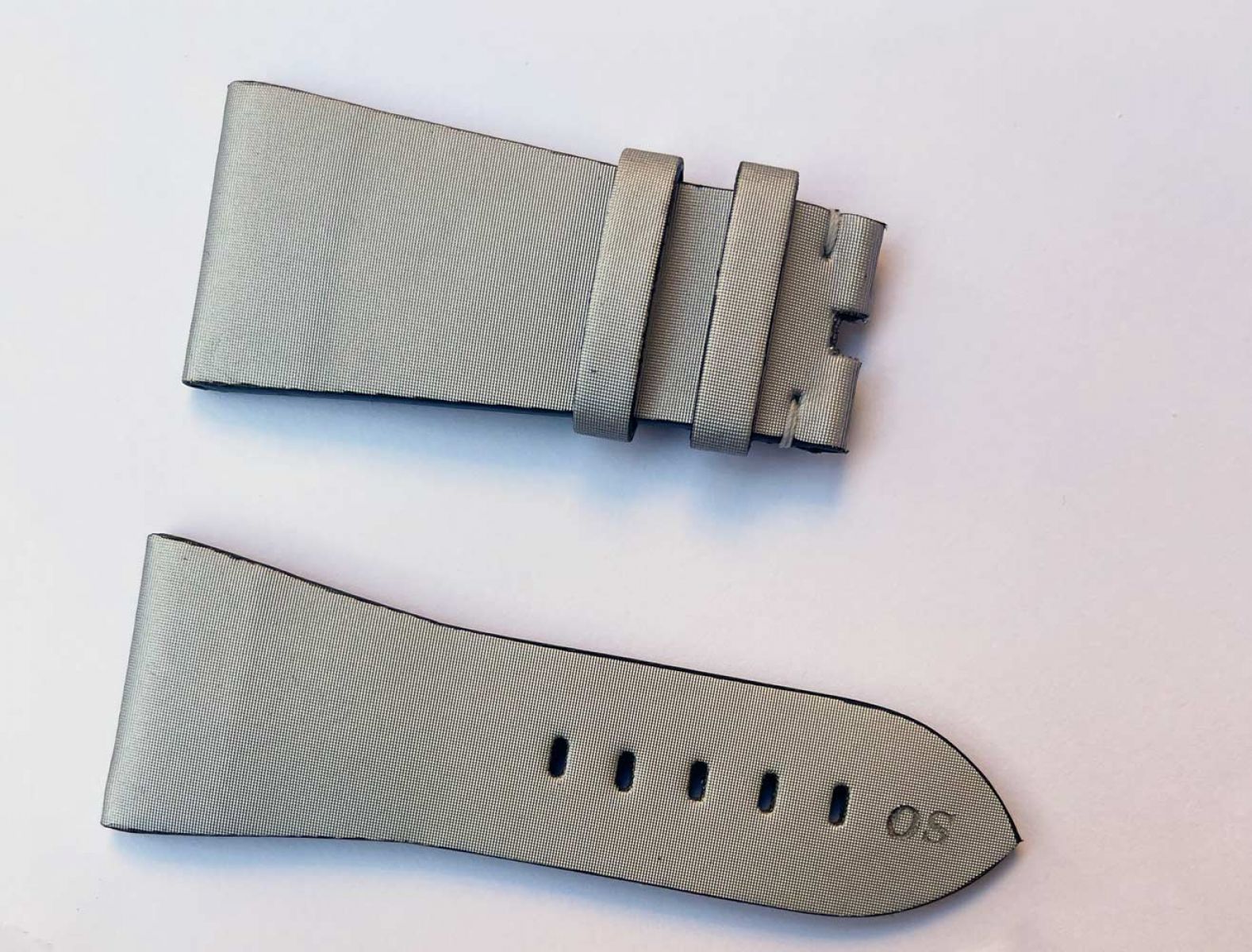 Cartier Divan XL strap 29mm in Asti Silver Grey Silk
Backorder
The art of giving
Signature luxury packaging
Premium delivery
Enjoy complimentary shipping on most world destinations
Instructions to measurements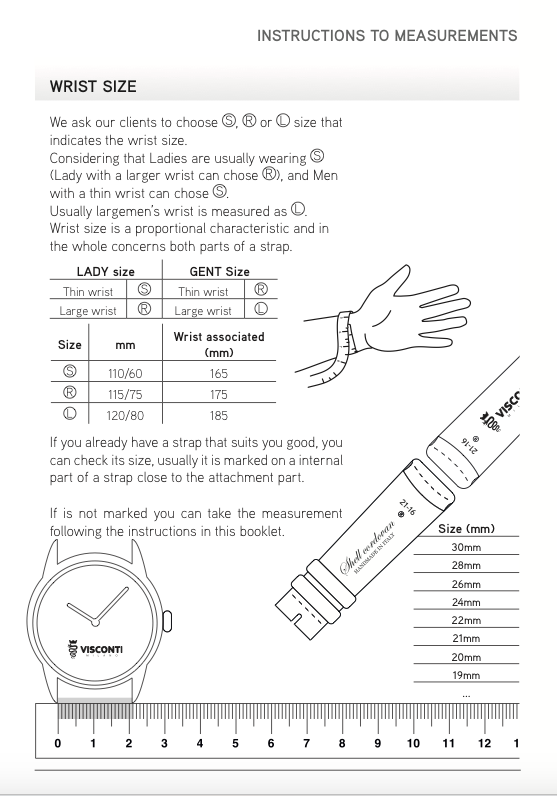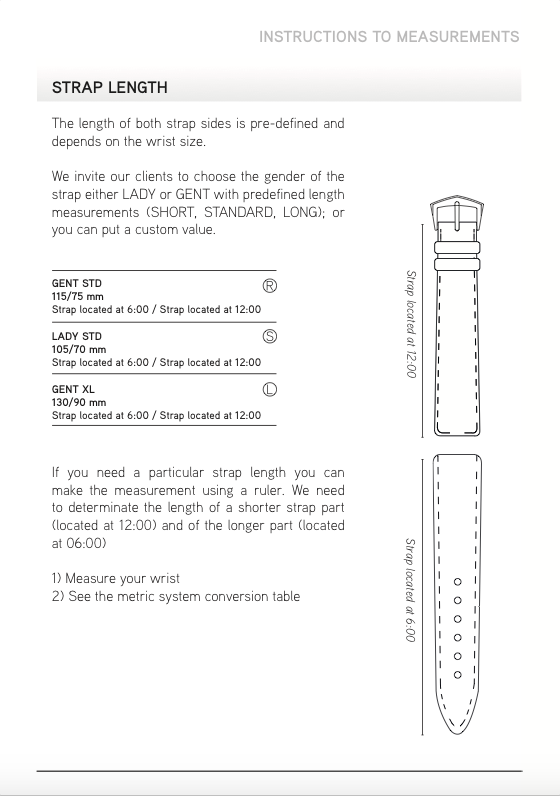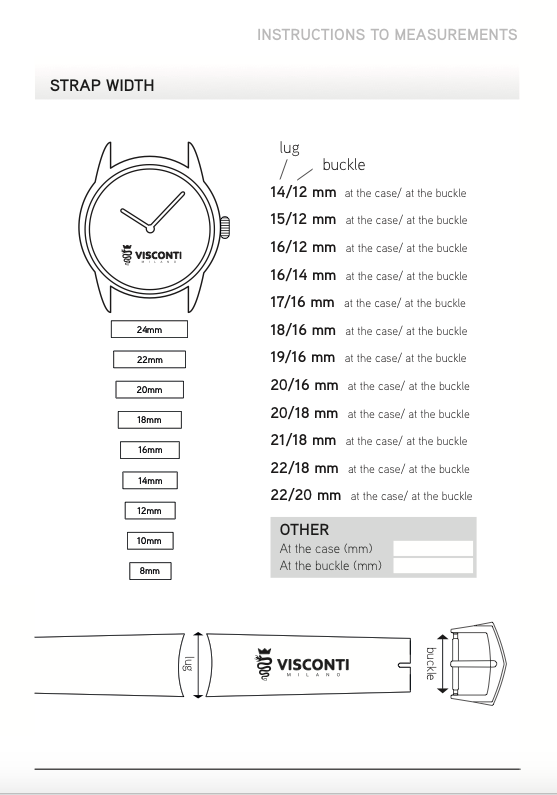 Are you looking for the same style strap but for another watch brand?
Do you need some different options?
Request Additional Information
Custom Made Replacement Band for Cartier Divan XL timepieces. Cartie clasp IS NOT INCLUDED with this Custom Strap offer. Two pieces strap is made from Silver Metallic Italian Silk (Raso). This material is very soft and very resistant. This band is a great choice to customize your unique timepiece. Our made-to-measure strap gives a completely fresh and modern look to the classic timepiece designed by Historic French Maison. Check the other colors available in our Italian Silk collection.
Details
Custom made watch band. Handcrafted in Italy by Italian artisans.
Bespoke shape: for Cartier Divan XL
Stitching: No
Personalization: Hot stamped initials on tip - by request (complimentary)
Measurements
Width to lugs: 29mm
Width to the buckle end: 22mm
Straps length: Small Wrist (~150mm) - 95/80mm; Regular Unisex 115/85mm; Large 120/90
Composition and Care
Main material: Italian Natural Silk (Raso); color: Silver Grey
Lining: Original Italian Alcantara color: Black
Shipping
FEDEX PRIORITY
SHIPPING WORLD WIDE
1-3* Business Days to Europe, USA
2-6* Business Days to Other Countries
*- AFTER DISPATCHING
Shipping worldwide.
See delivery terms and conditions
We ship with Fedex or DHL on most world destinations
Luxury packaging
SIGNATURE PACKAGING
Each product signed by Visconti Milano Straps is packaged in a refined paper box bearing the Visconti Milano logo.
Watch strap packaging can be used as one strap holder.
Our replacement watch bands are supplied by a special screw driver tool that will help with the strap installation on your timepiece.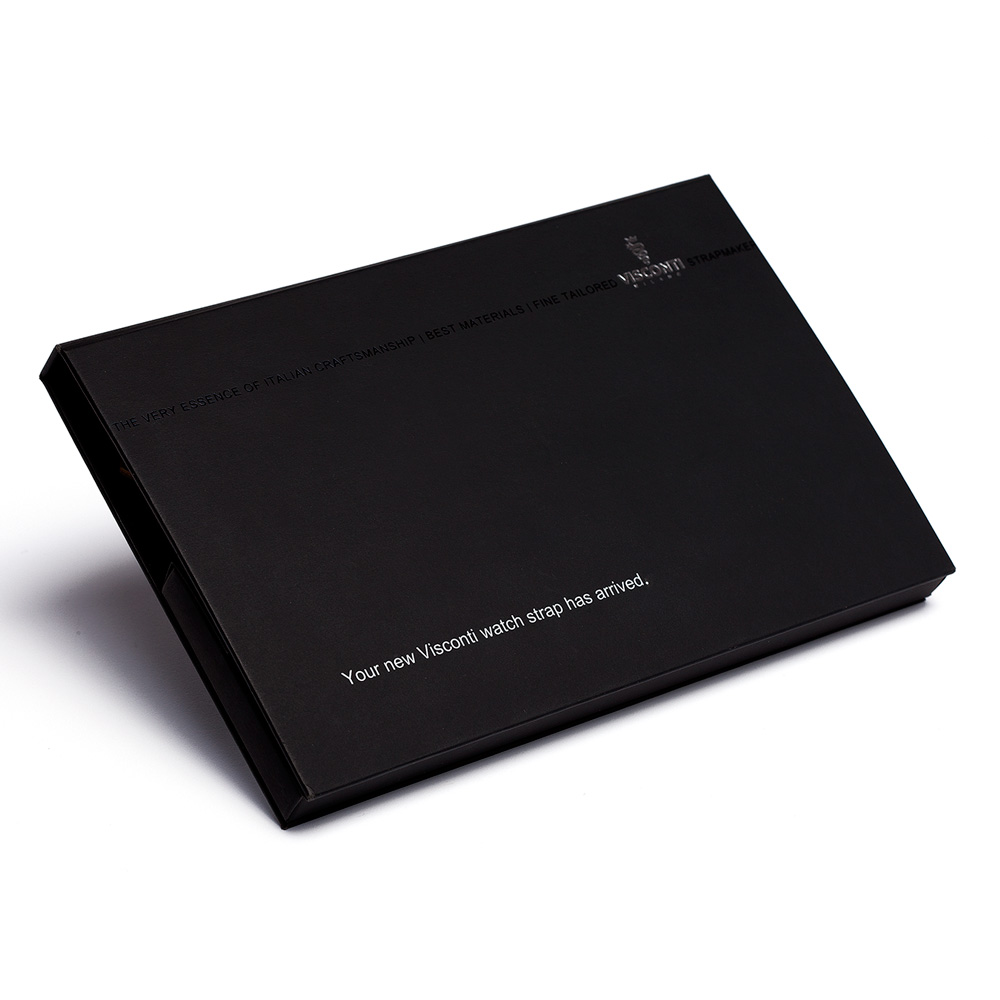 Silk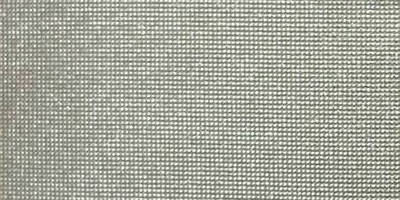 It is shinny looking attractive fabric that is rarely used to make wristwatch straps. The straps made from this are expensive due to limited availability and high production cost. It is not only soft but also smooth and comfortable. This classy fabric is mainly used to make straps for ladies as silk is their favorite. Silk is repellant to natural fungus and does not attract dust. The material doesn't draw dampness away from your skin and hair; however, it encourages an appropriate dampness balance, while its amazingly smooth and delicate surface ends up being useful for those with sensitive skin conditions.
read more
Being smooth, the wristwatch straps made from Italian silk feels nice and comfortable at the wrist.
Silk flows gracefully and delicately, and its exceptional sheen makes colors radiate. The silk-made wristwatch straps are best for winter as well as summer because the fabric warms and cools simultaneously. The straps are tear and wrinkle resistant and dry fast. It is said to be the queen of fabrics and gives a royal look as in early times silk was used by the royal families because of its aesthetic and majestic appearance. The wristwatch bands made from the peace silk are unique and not so common; therefore, your wrist will stand out in a crowd of people.
If the requested straps are not in stock: This Custom Made Product is already on the Way to Be Back in Stock or it will be Promptly Produced for you.
Usually, this process takes from 5 to 15 Business Days to Restock and Dispatch it.
We always do our best to provide the fastest orders processing.
- The preview in Strap Constructor is digitally approximative
- All the custom made (bespoke & made to measure) handcrafted products may have the variations in finishing and color shades
- Every piece of strap is unique
- Our custom made products are not a subject for return
bespoke & made-to-measure
This watch strap style is available for personalized order, created with Strap Constructor.
The Bespoke and Backordered Handmade Production takes from 5 to 20 business days. We can produce the strap with your custom measurements and personal initials on the inner part of lining.
Make a note to the order on checkout page with desired personalization (initials on inner part of strap lining).