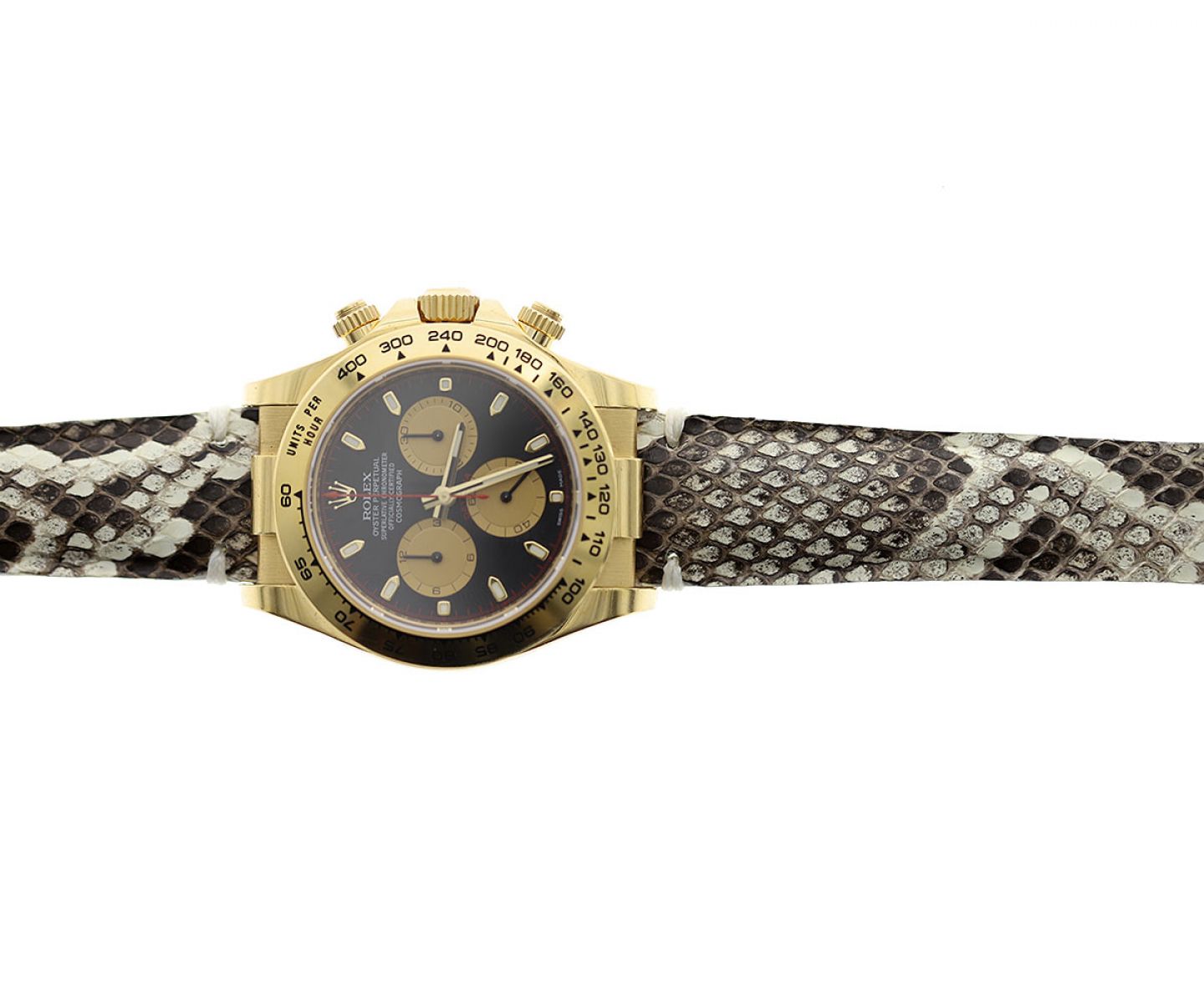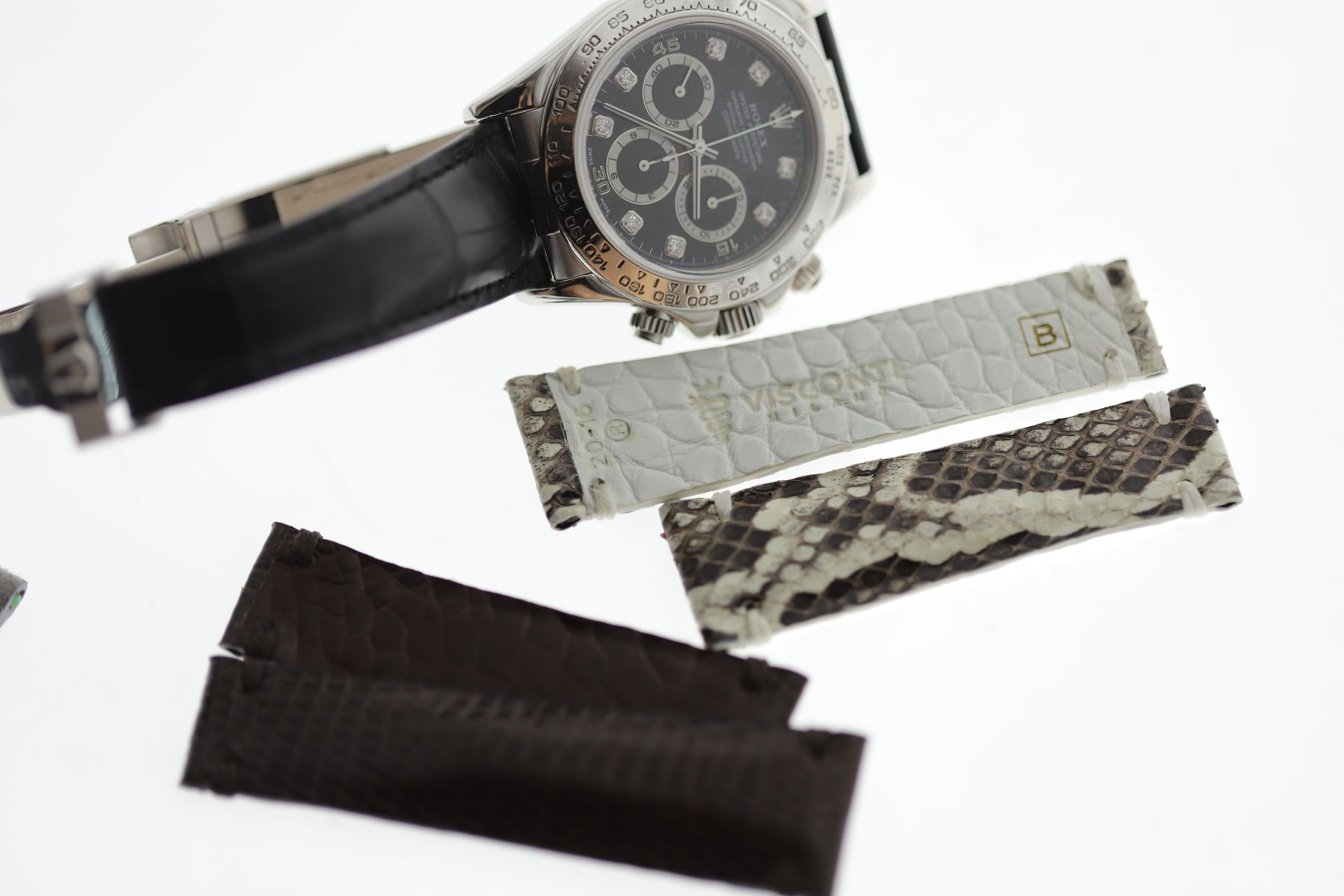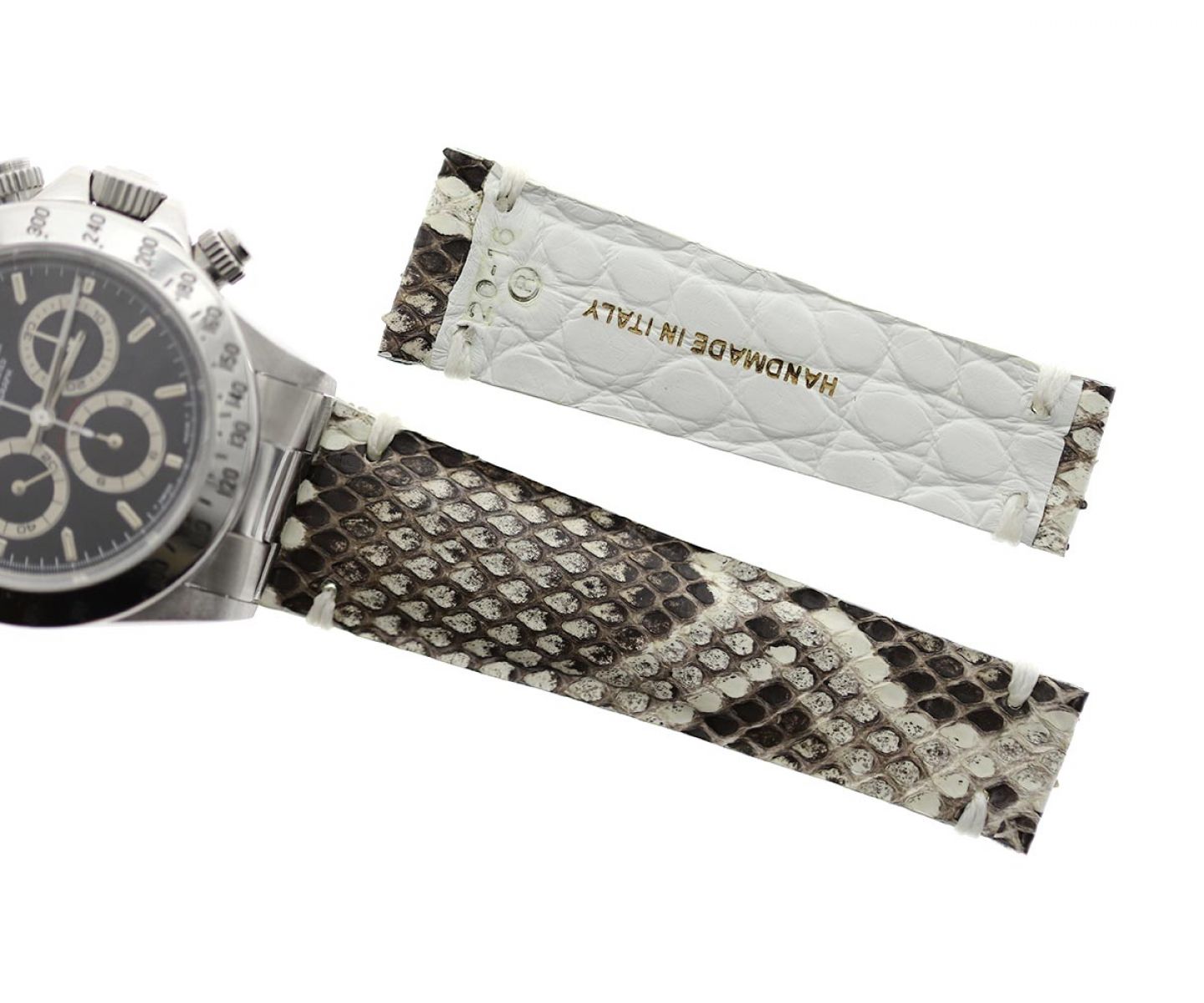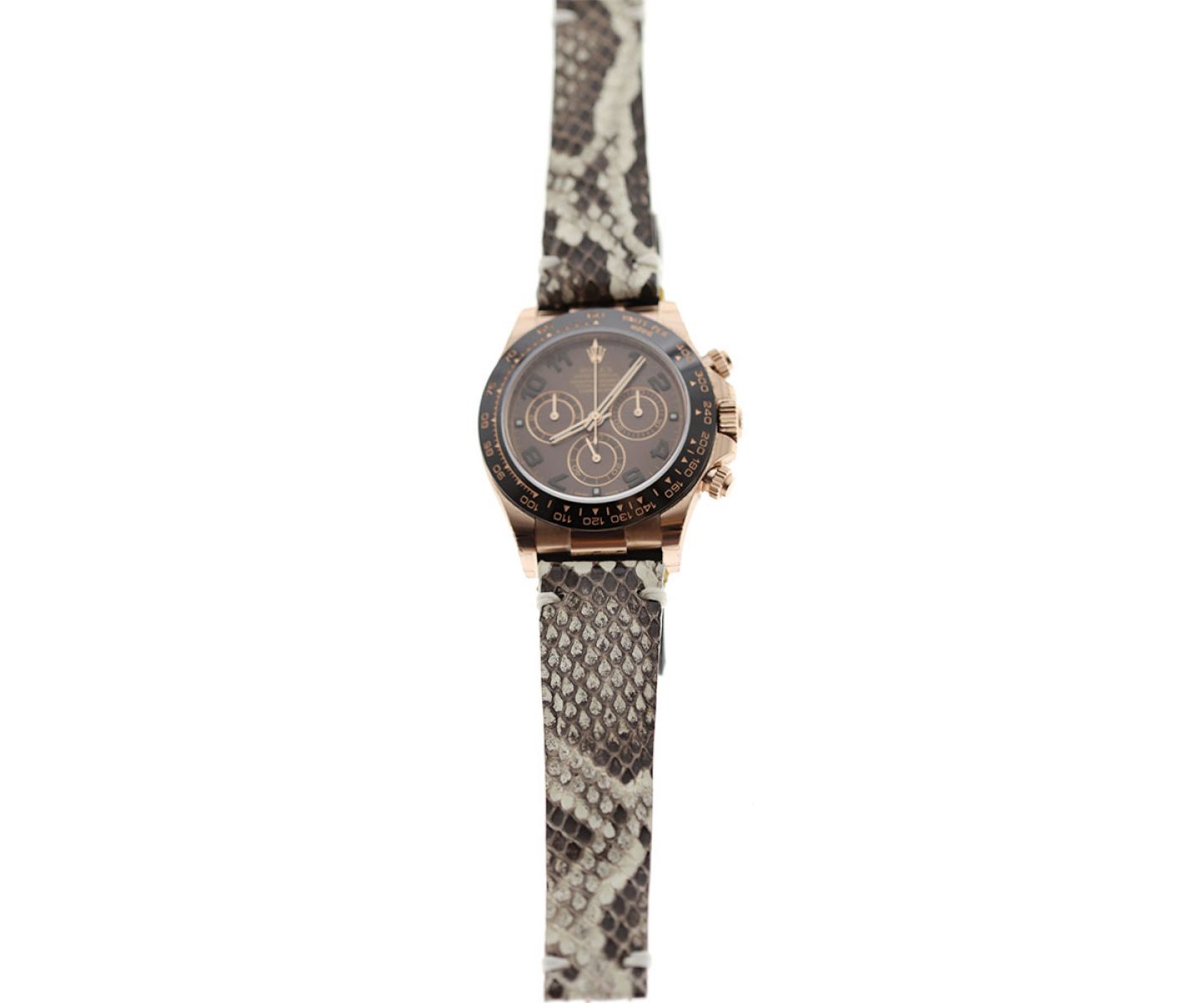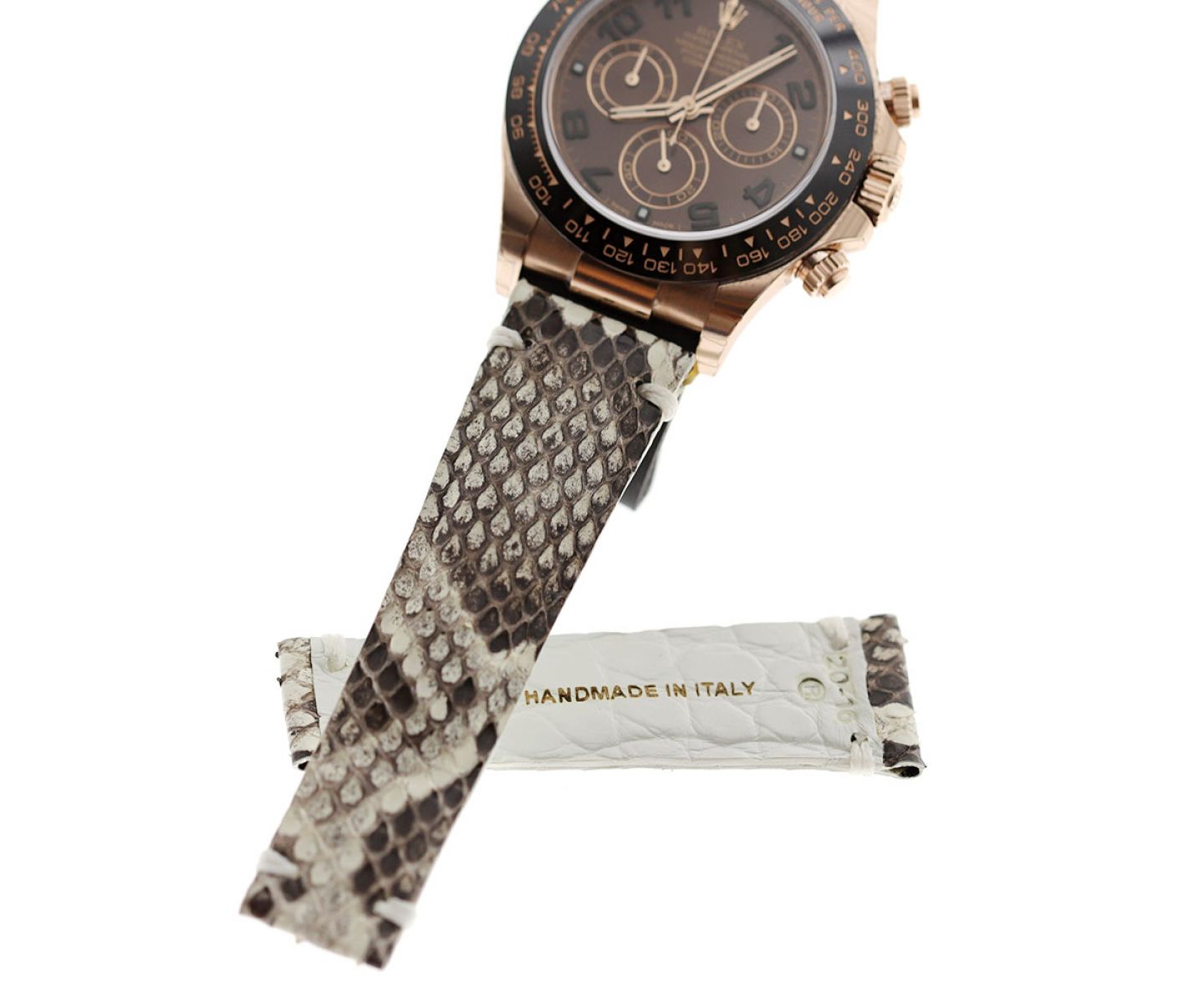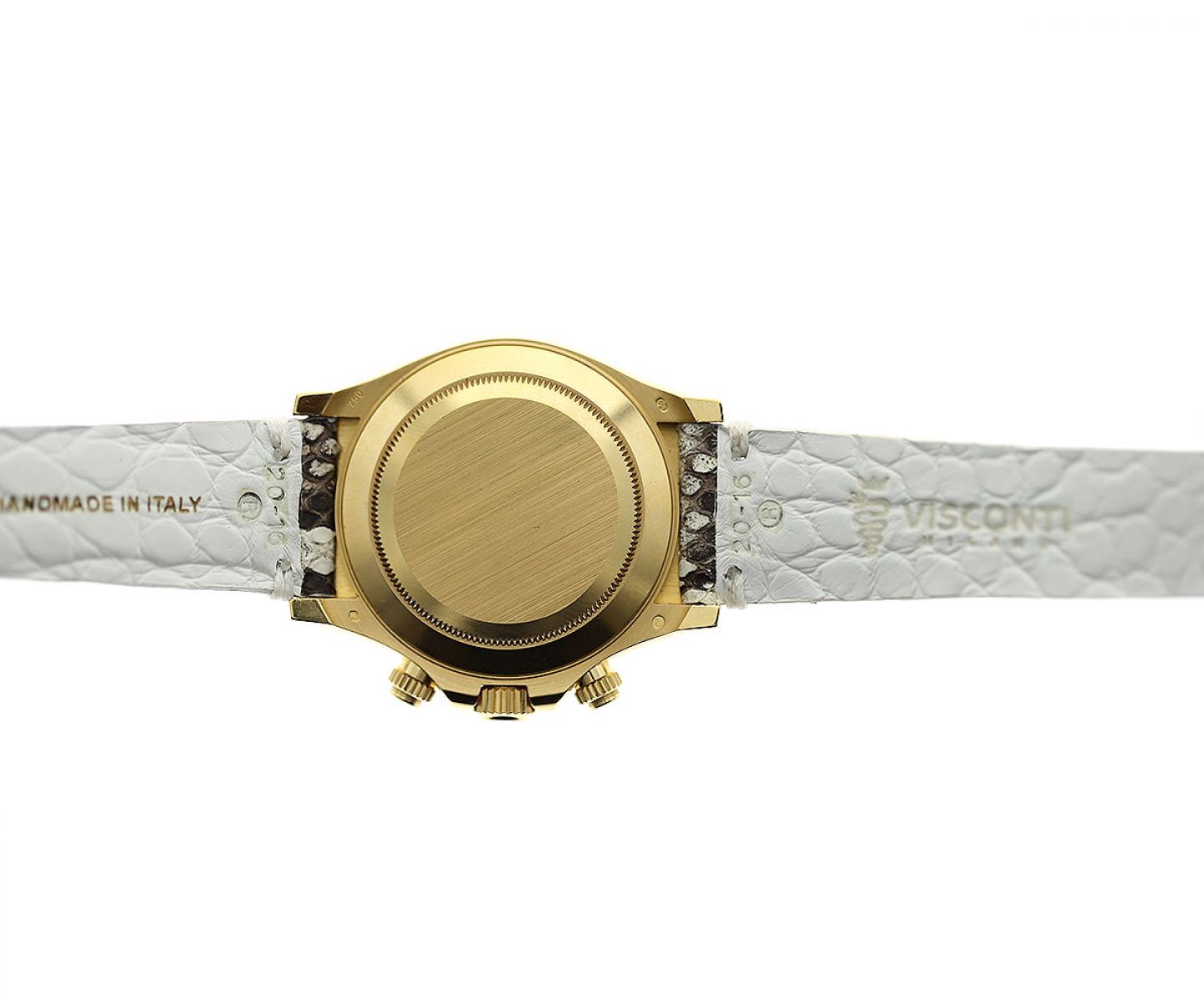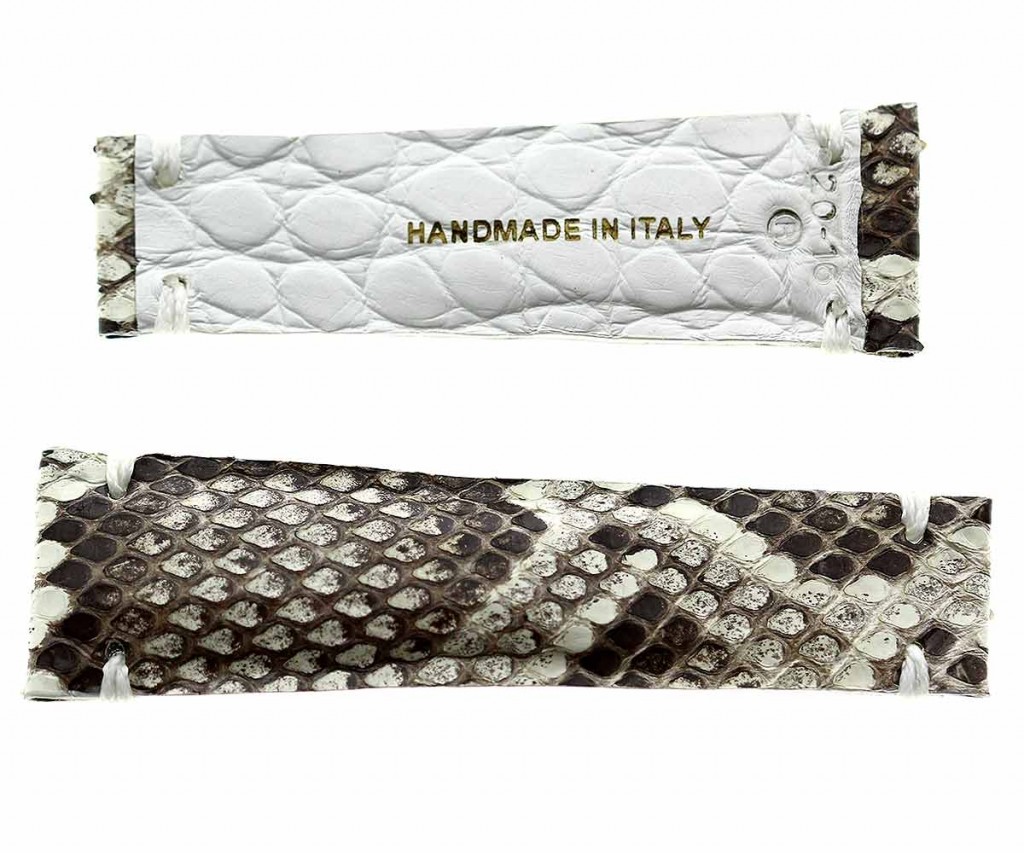 100% handcrafted in Italy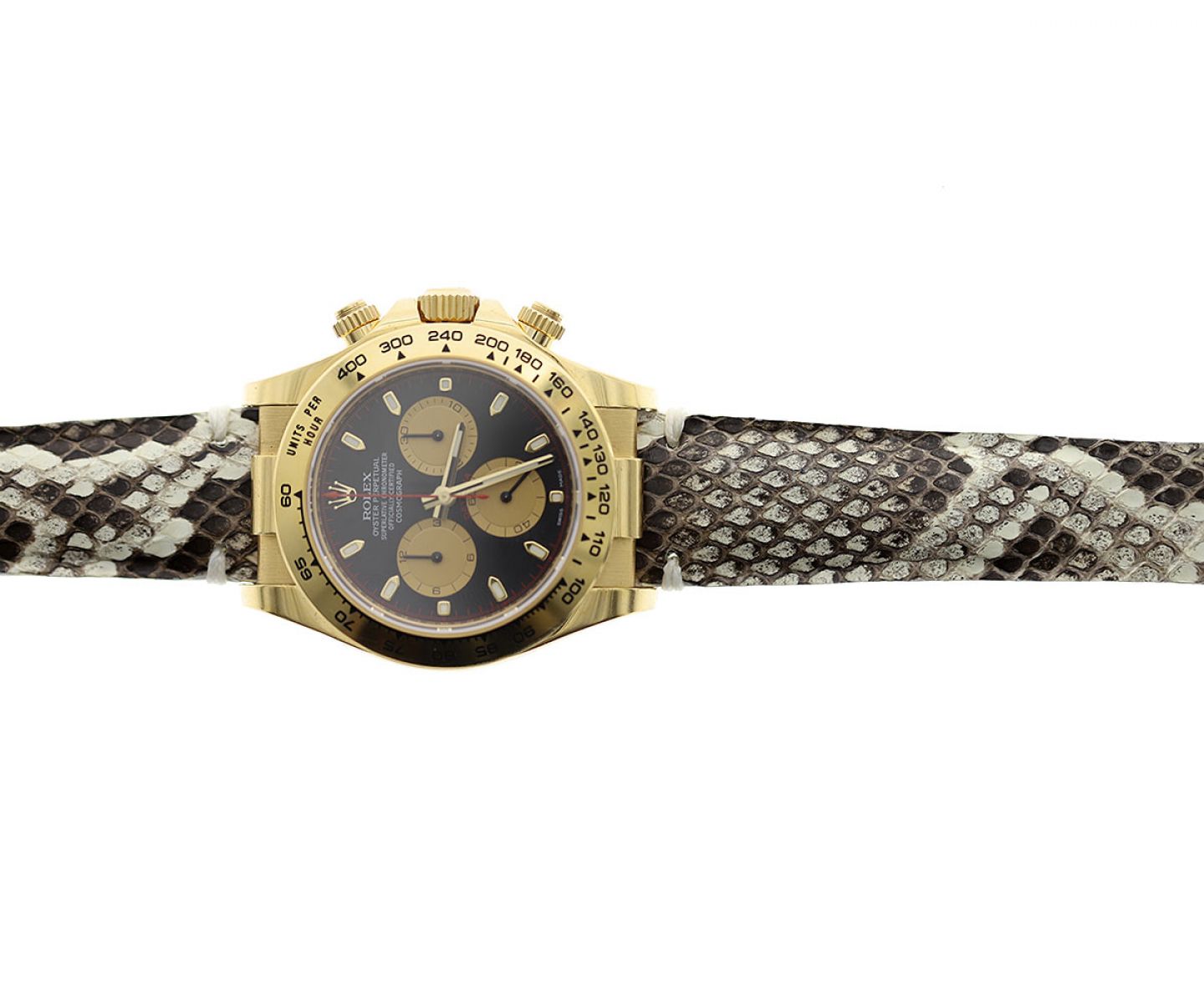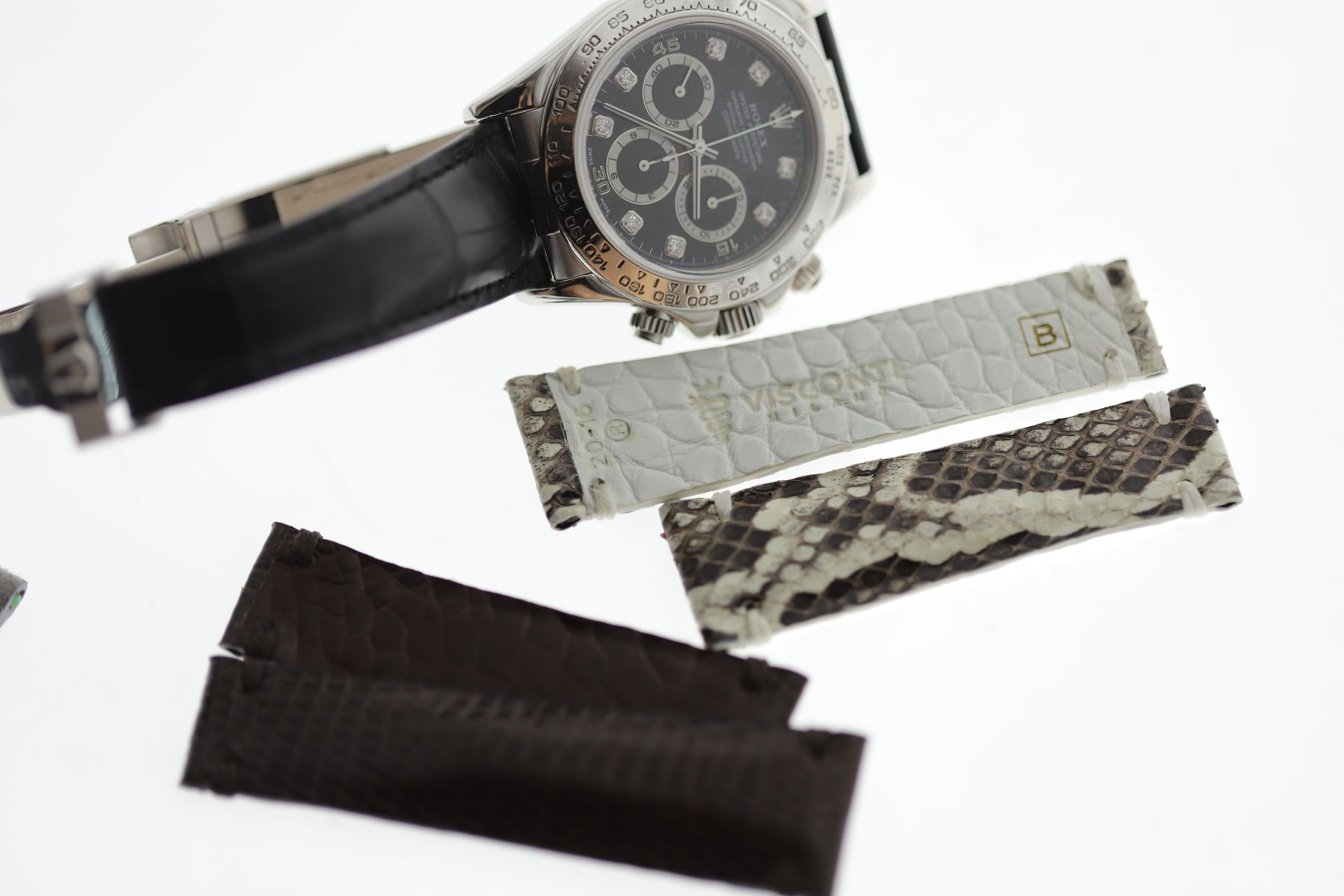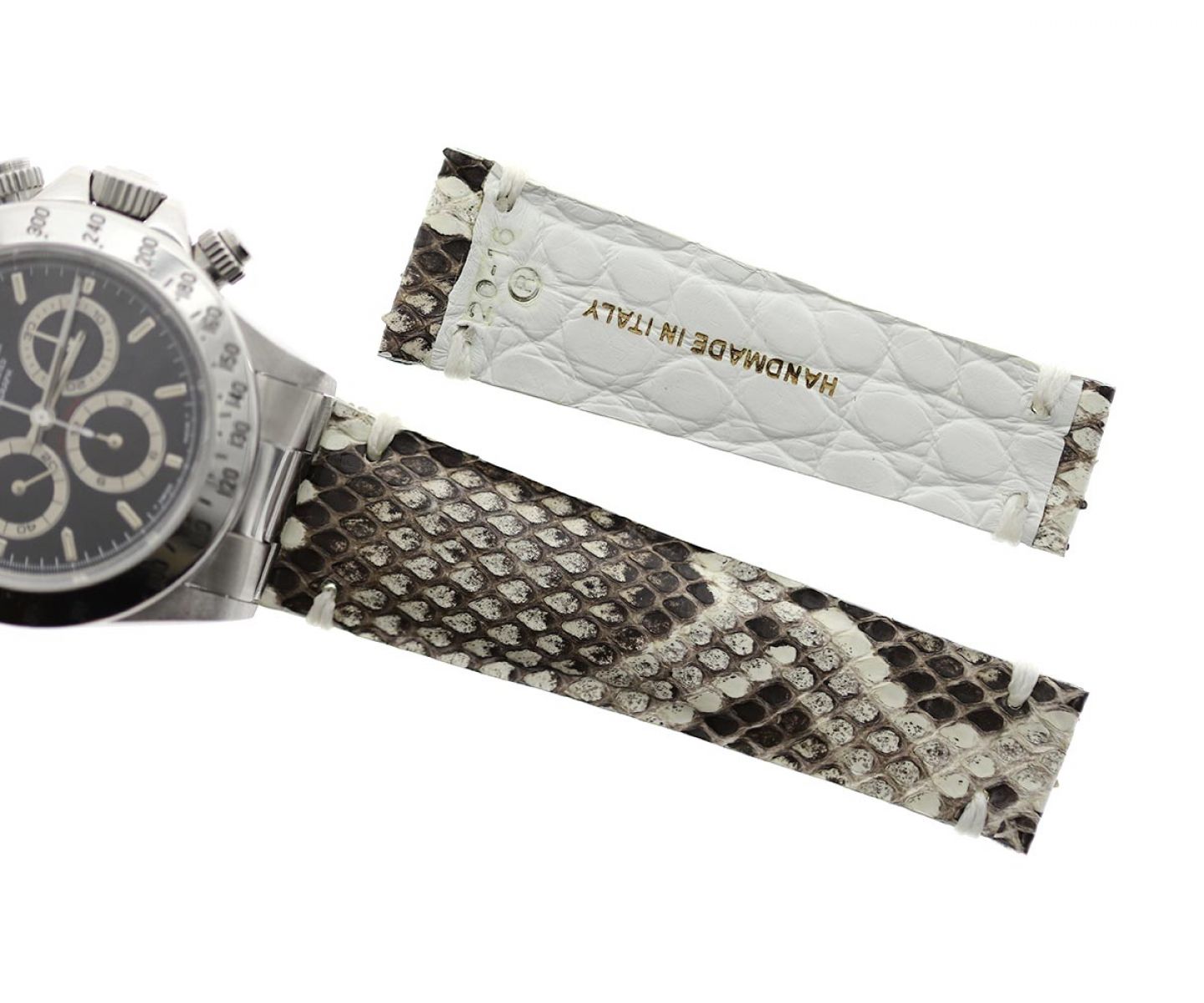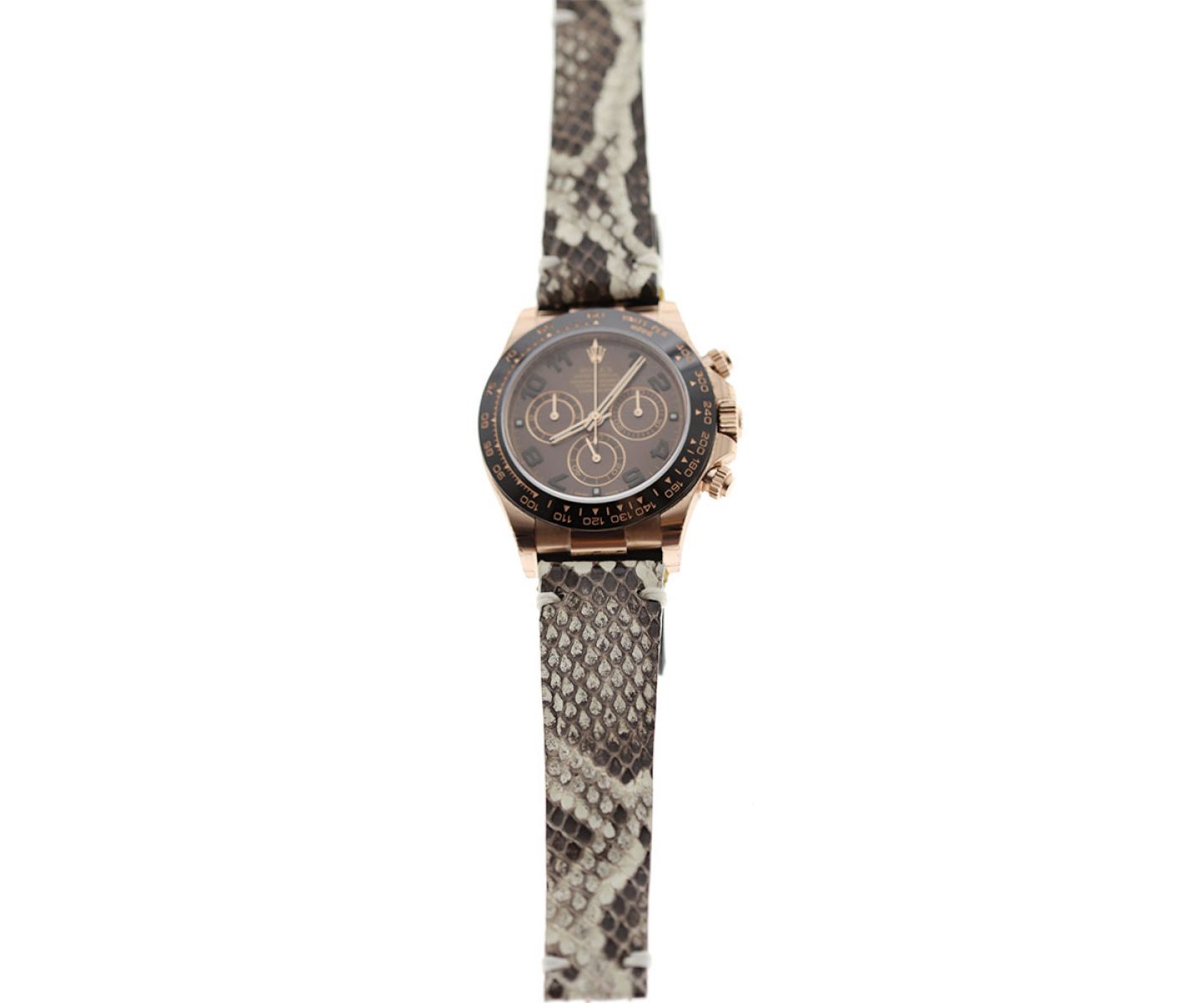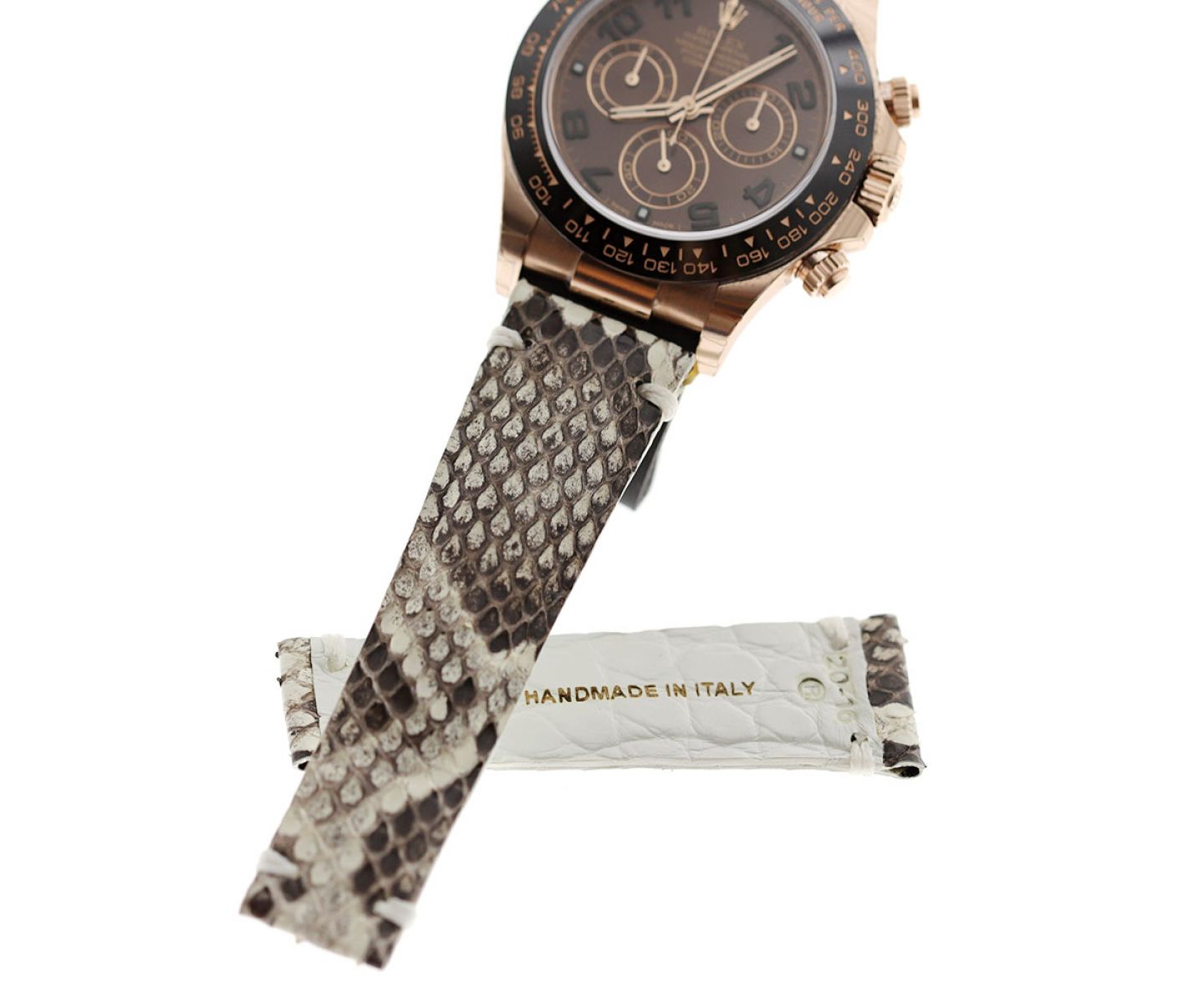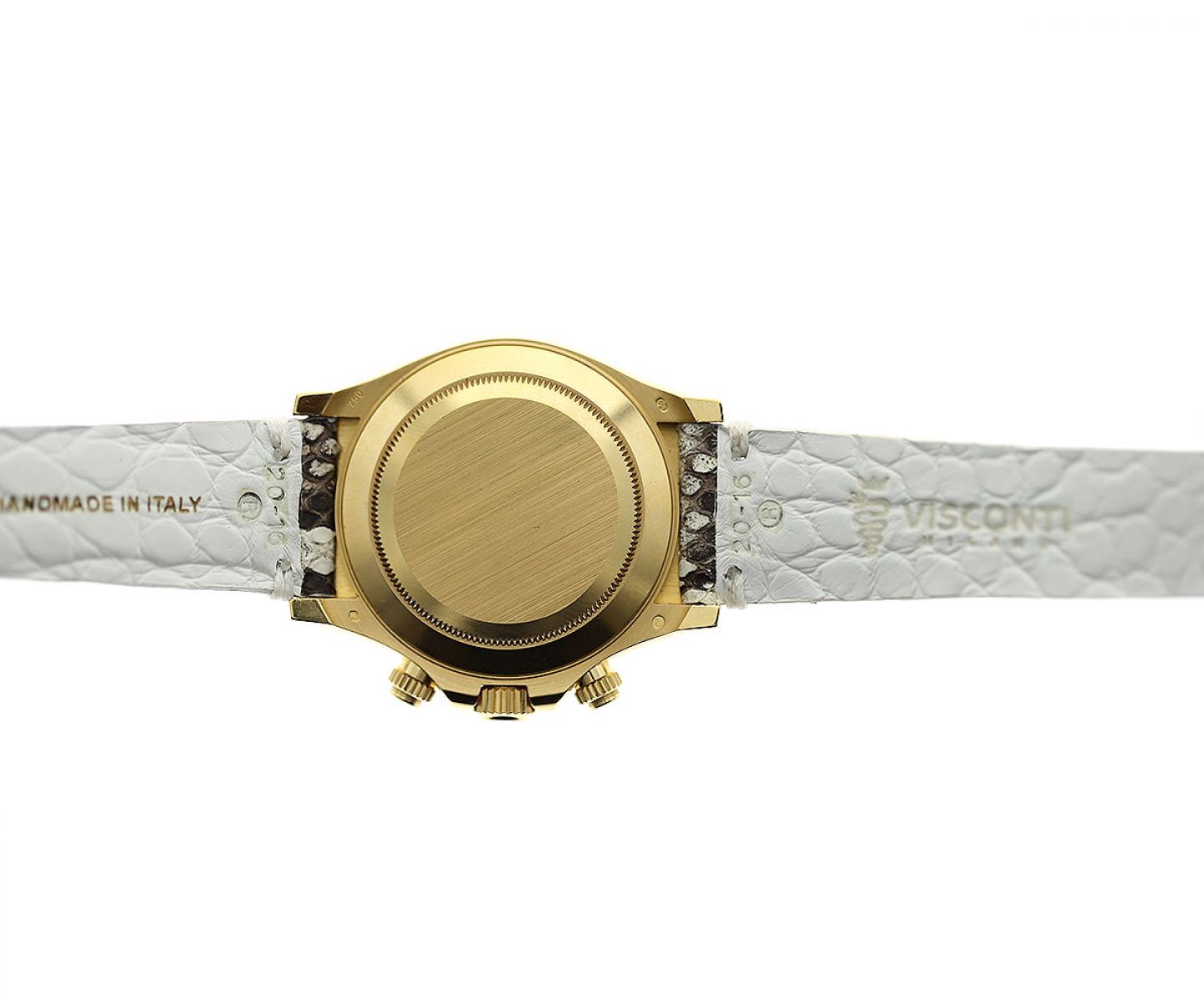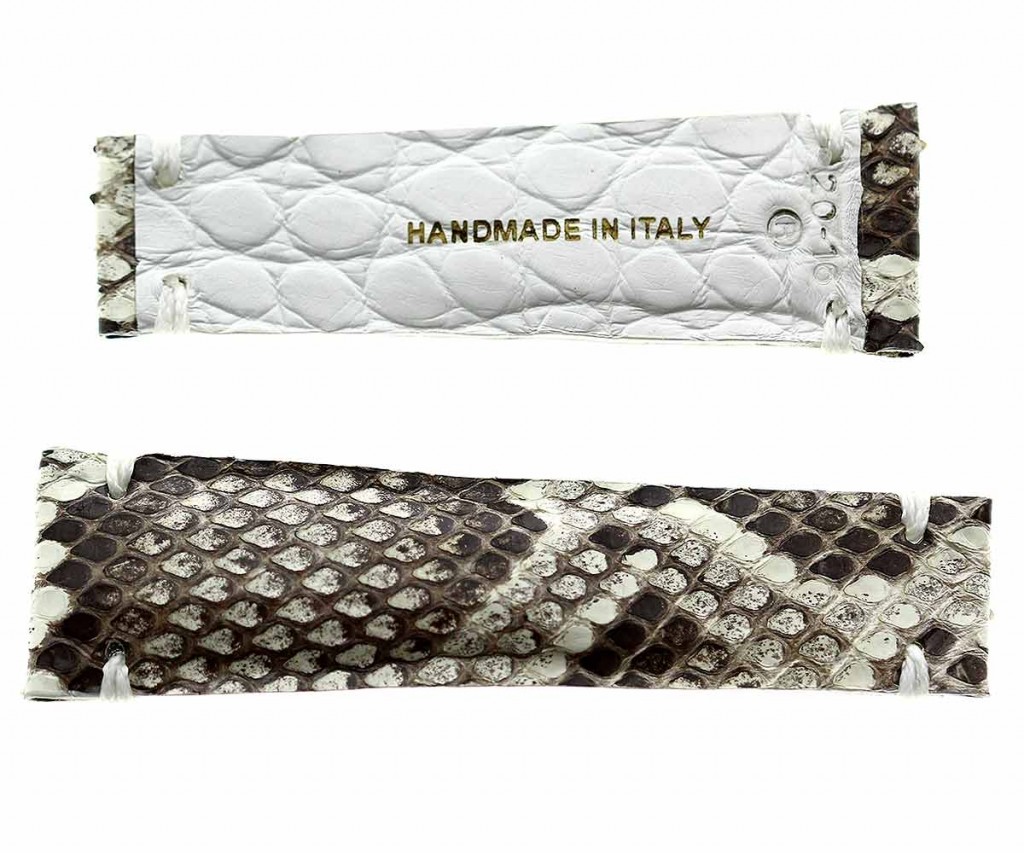 Exotic Original Python leather Beige strap 20mm for Rolex Daytona. Alligator lining
Backorder
The art of giving
Signature luxury packaging
Premium delivery
Enjoy complimentary shipping on most world destinations
Instructions to measurements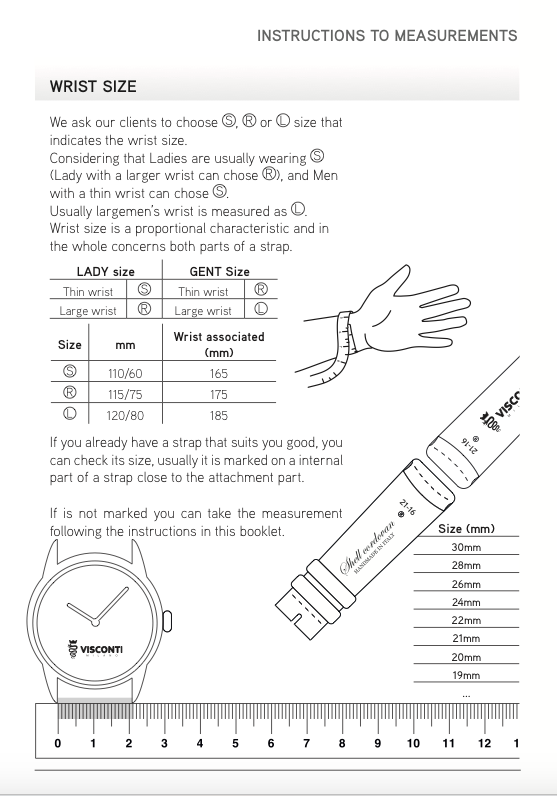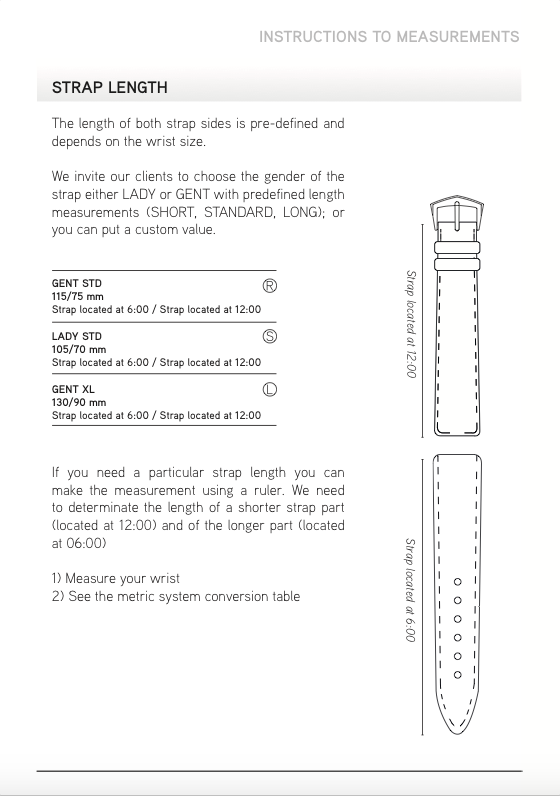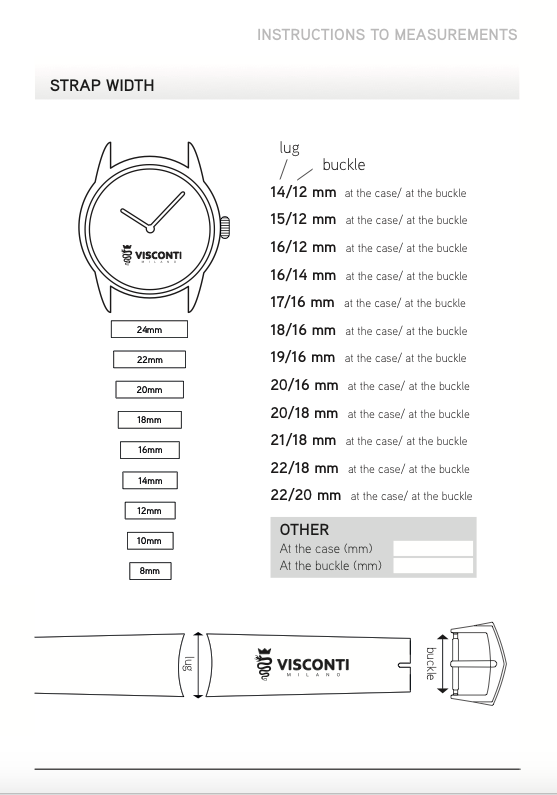 Are you looking for the same style strap but for another watch brand?
Do you need some different options?
Request Additional Information
Custom made Beige Roccia Python leather strap from our Exotic collection for Rolex Daytona style timepieces REF. #116515, #116518, #116519 and and #116500LN (newest models after 2016). This strap would be a Statement piece of your Wardrobe. Elegant, Luxury and Practical as well. The lining is made from Exotic Alligator Leather White color. Great choice to customize your unique timepiece.
Details
Custom made Exotic leather watch band.
Handcrafted in Italy by Italian artisans.
Stitching: Presile by hand; color: Beige
If the strap is not in the stock, then the backordered production time is around 30 business days before shipment.
Measurements
Width to lugs: 20/16 mm
Straps length: 65/75 mm
Band size: Gentleman Regular
Composition and Care
Main material: Genuine Python leather; color: Beige (Roccia)
Lining: Genuine Alligator leather; color: White
Shipping
FEDEX PRIORITY
SHIPPING WORLD WIDE
1-3* Business Days to Europe, USA
2-6* Business Days to Other Countries
*- AFTER DISPATCHING
Shipping worldwide.
See delivery terms and conditions
We ship with Fedex or DHL on most world destinations
Luxury packaging
SIGNATURE PACKAGING
Each product signed by Visconti Milano Straps is packaged in a refined paper box bearing the Visconti Milano logo.
Watch strap packaging can be used as one strap holder.
Our replacement watch bands are supplied by a special screw driver tool that will help with the strap installation on your timepiece.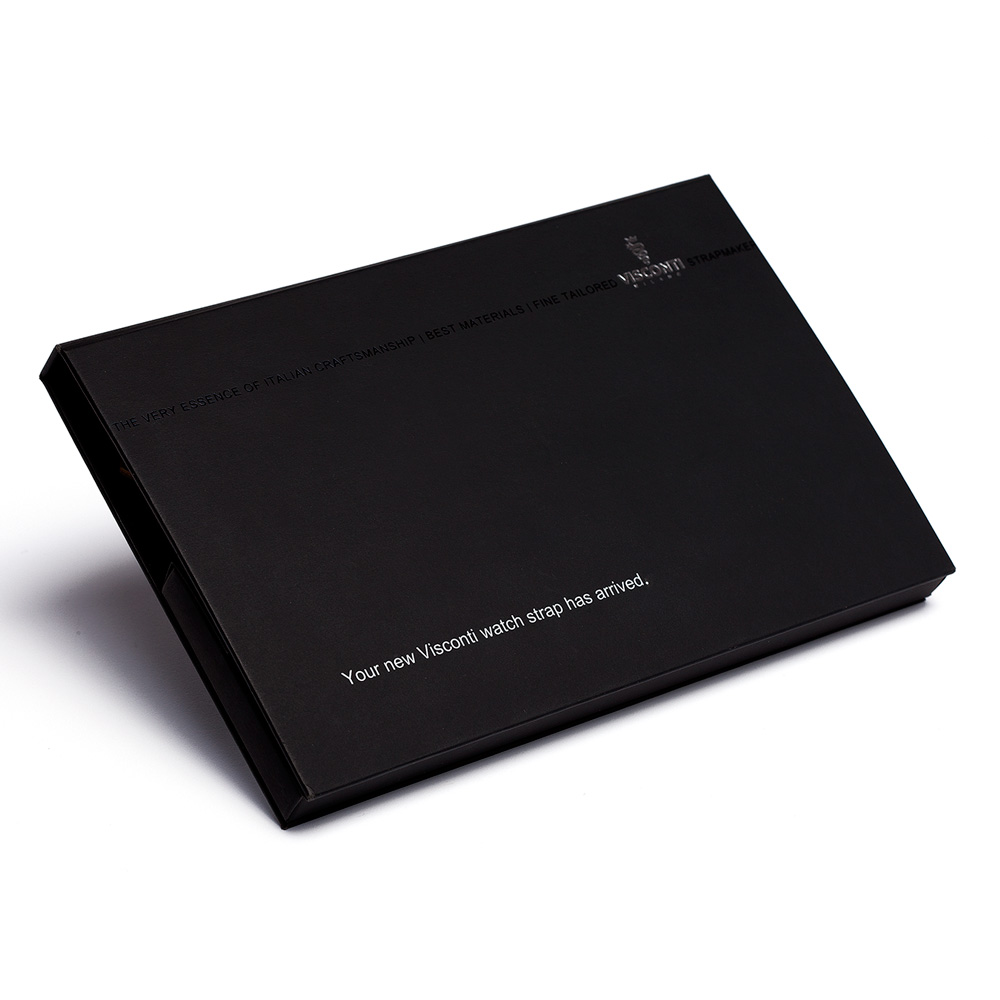 Custom Made & Care Policies / Exotic leather
Once the Custom, Bespoke and Made-to-Measure order is placed, it can't be canceled.
Visconti Milano® is an independent brand and is not sponsored by, associated with and/or affiliated with Apple, Rolex, Audemars Piguet, Cartier, Patek Philippe, Frank Muller, Breitling, IWC or any other original brand manufacturers in anyway, and operate in a completely unofficial capacity. Visconti Milano® provides exceptional, uniquely watch straps and bespoke services upon request.
Demonstration Accessories: Watches, Buckle & other objects ARE NOT INCLUDED In Advertised Product Offer (if there are no other special conditions mentioned in Product Description)
Custom made policies
1) The custom made product can not be returned. Is Final Sale Price. No Return or Exchange Accepted.
2) All the handcrafted products from exotic leather can have the variations in finishing, reptiles scales, leather structure and color shades.
3) Every piece of strap is unique regardless hand or machine crafted.
4) All the strap materials are not waterproof or water resistant.
5) We therefore recommend do not expose the exotic leather products to direct sunlight for long time periods, to use it carefully and do not apply water or other liquids to them.
6) The backordered, bespoke and Made-to-Measure production time is around 30 business days; up to 60 business days (due to the materials sourcing, national holidays or other circumstances).
7) For international shipping the contact phone number & signature on delivery are required.
8) Timepieces, watches and other accessories used for Visconti Milano® products demonstration are not included in price and are not for sale.
9) Visconti Milano is not affiliated with any watch brand mentioned on web site viscontimilano.com
10) All the custom made products styled for mentioned timepieces brands have its standard OEM measurements.
11) By Agreement between Vendor & Buyer for any kind of order regulation the shipping & restocking fee 50€ is Mandatory
Important Notes
Watch bands made from exotic leather, especially Python & Lizard are very fragile objects.
Every sensitive part of its surface finishing is due to the leather natural effect. All the exotic watch bands are like presented on the pictures on our web site and are not the subject to be returned or changed.
Visconti Milano products are all individually treated in order to provide them with a special appearance and individual characteristics.
The finishing processes are all carried out by hand, so each model is unique.
This means they do not have a uniform or standard quality, and with wear the finish may change.
We therefore recommend you do not expose leather products to direct sunlight for long time periods, and do not apply water or other liquids to them.
Personalized & Custom made products are not valid for return, exchange, or credit.
All the custom made products styled for mentioned timepieces brands have its standard OEM measurements.
This Visconti Milano product is made in Italy using materials of the highest quality.
Visconti Milano is not affiliated with any watch brand mentioned on web site viscontimilano.com
Python Leather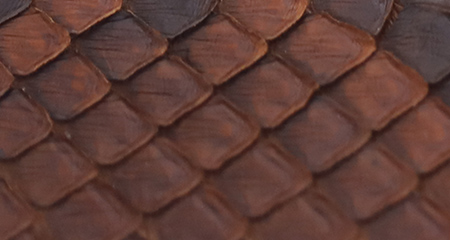 The products made from Python snake leather are abundant these days because Python skin is most commonly used out of all snakeskins. This snake leather has excellent durability and incredible strength. You can feel the extreme softness of this leather at every touch. The tailored Python snake leather is suitable for making incomparable wristwatch bands, each with its uniqueness.
read more
In every season, we get a chance to hear more and more about Python leather, and with time, usage of python leather-made products is getting quite usual. But why are people still using Python snake leather if it is getting increasingly frequent? The fact that all the Python leathers are different from each other. The Python snake leather is exquisite and opulent. The leather has excellent strength and is durable though it is very soft. If someone is wearing a wristwatch strap made from Python snake leather, they will see a unique tactile sensation as the Python leather has high thermal conductivity, and from the heat of the hand, it gets heat up and gives that sensation.
Python snake leather is either matte, semi-glossy, or completely glossy. With time Python leather gets way better as the scales unfold as the time passes. Python leather includes making footwear, trousers, jackets, suitcases, bags, and much more stuff. Python leather is famous for making luxurious gifts for women as it makes them look resplendent. Women and men who want attention, recognition, and look impressive use these radiant Python leather products.
If the requested straps are not in stock: This Custom Made Product is already on the Way to Be Back in Stock or it will be Promptly Produced for you.
Usually, this process takes from 5 to 15 Business Days to Restock and Dispatch it.
We always do our best to provide the fastest orders processing.
- The preview in Strap Constructor is digitally approximative
- All the custom made (bespoke & made to measure) handcrafted products may have the variations in finishing and color shades
- Every piece of strap is unique
- Our custom made products are not a subject for return
bespoke & made-to-measure
This watch strap style is available for personalized order, created with Strap Constructor.
The Bespoke and Backordered Handmade Production takes from 5 to 20 business days. We can produce the strap with your custom measurements and personal initials on the inner part of lining.
Make a note to the order on checkout page with desired personalization (initials on inner part of strap lining).