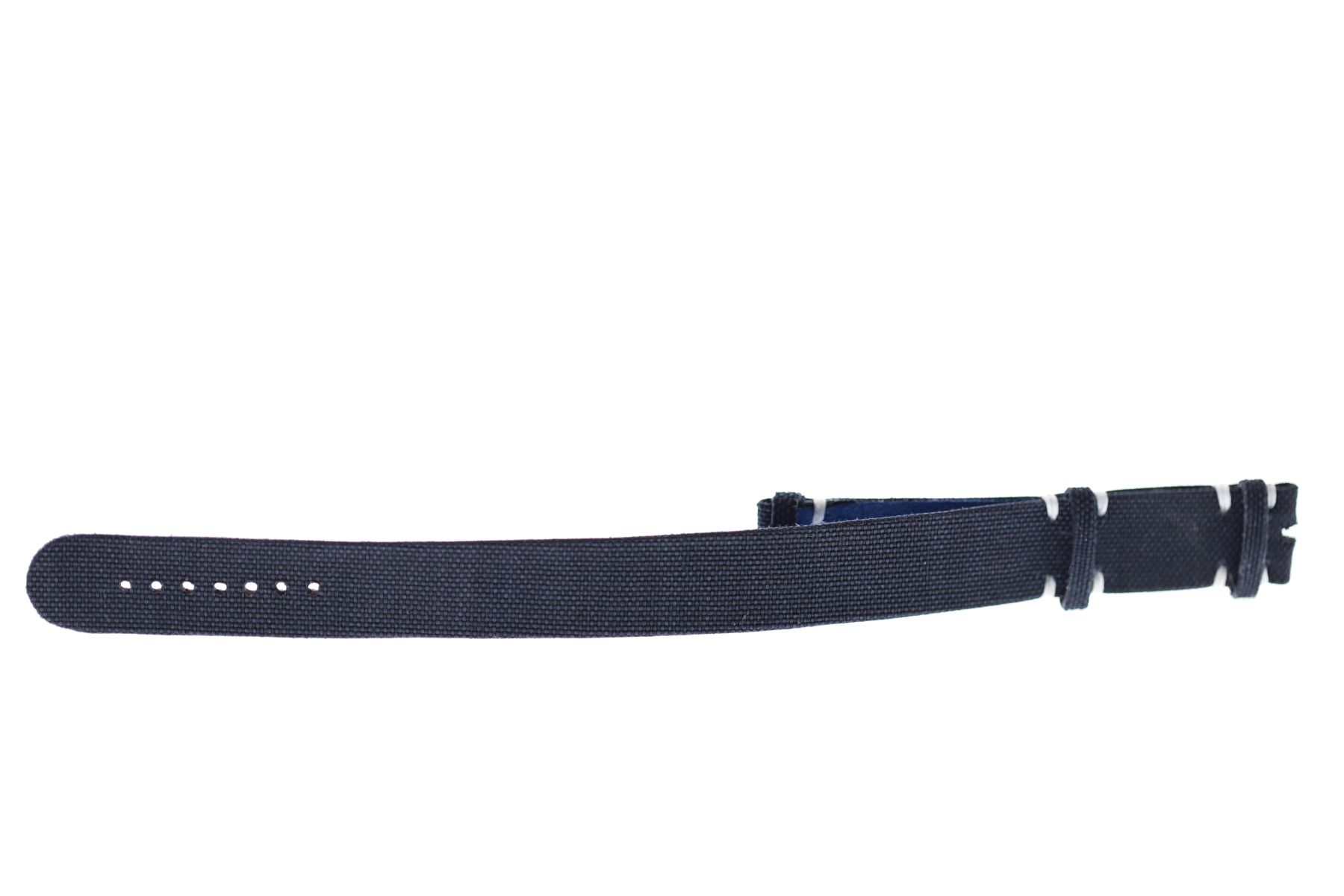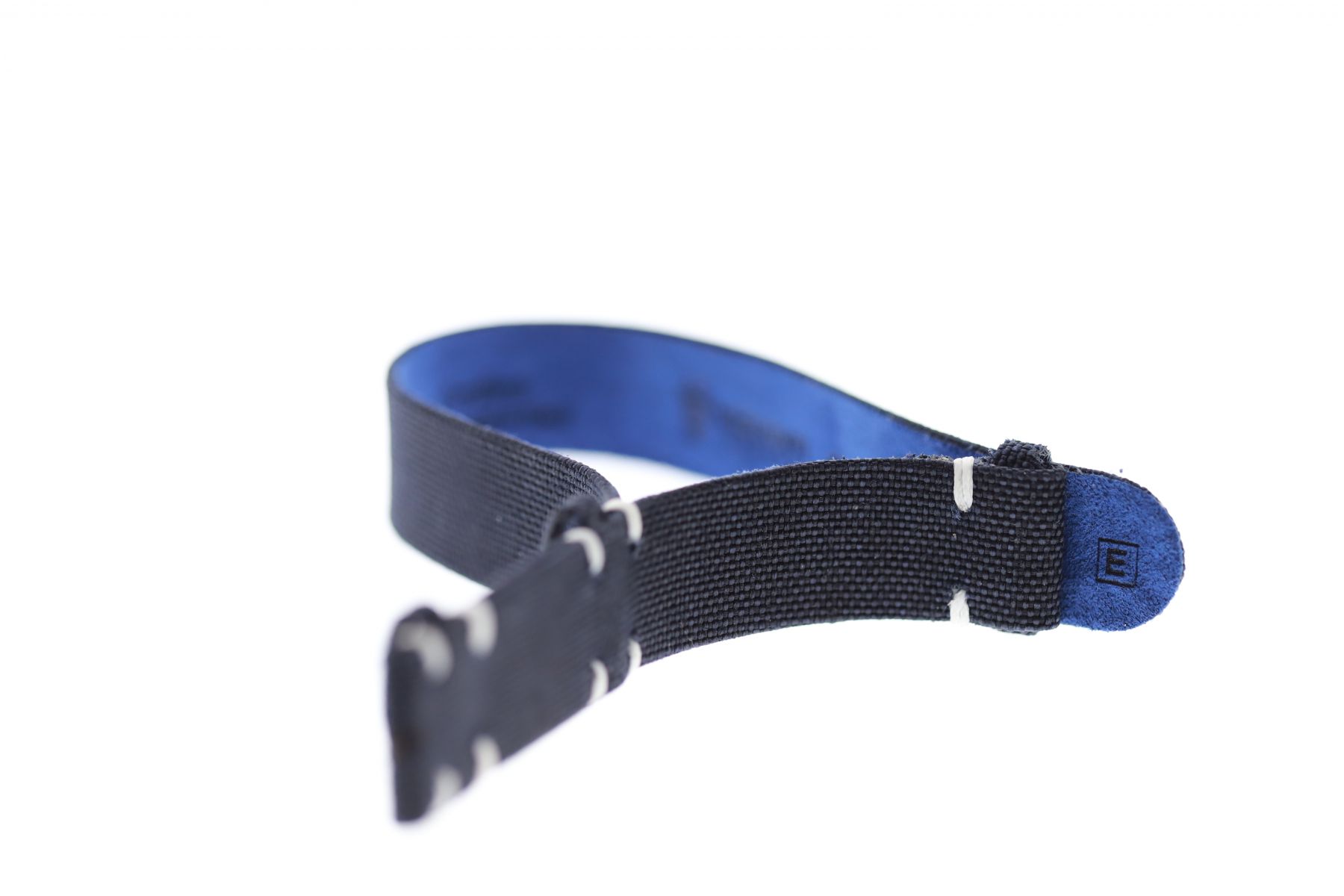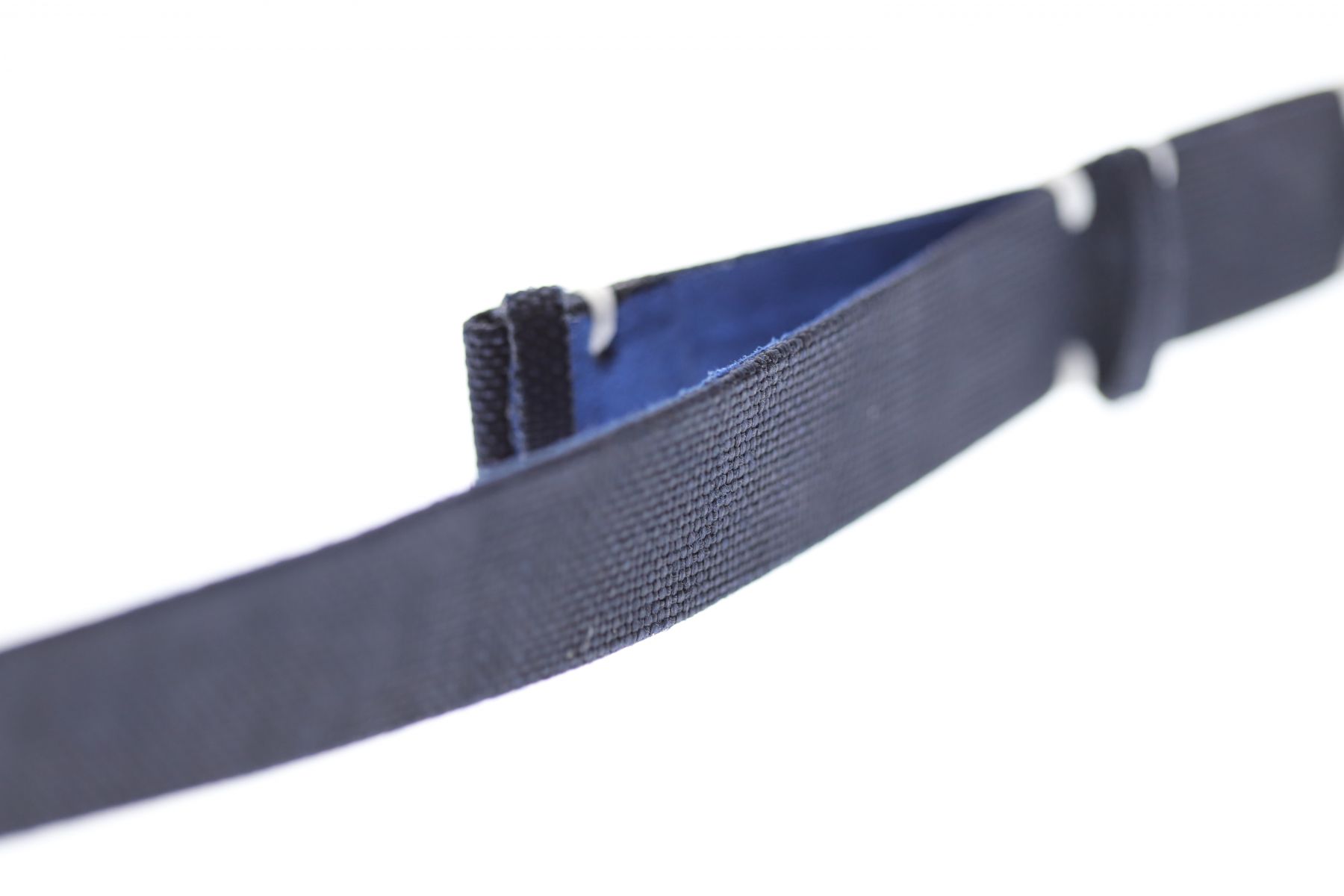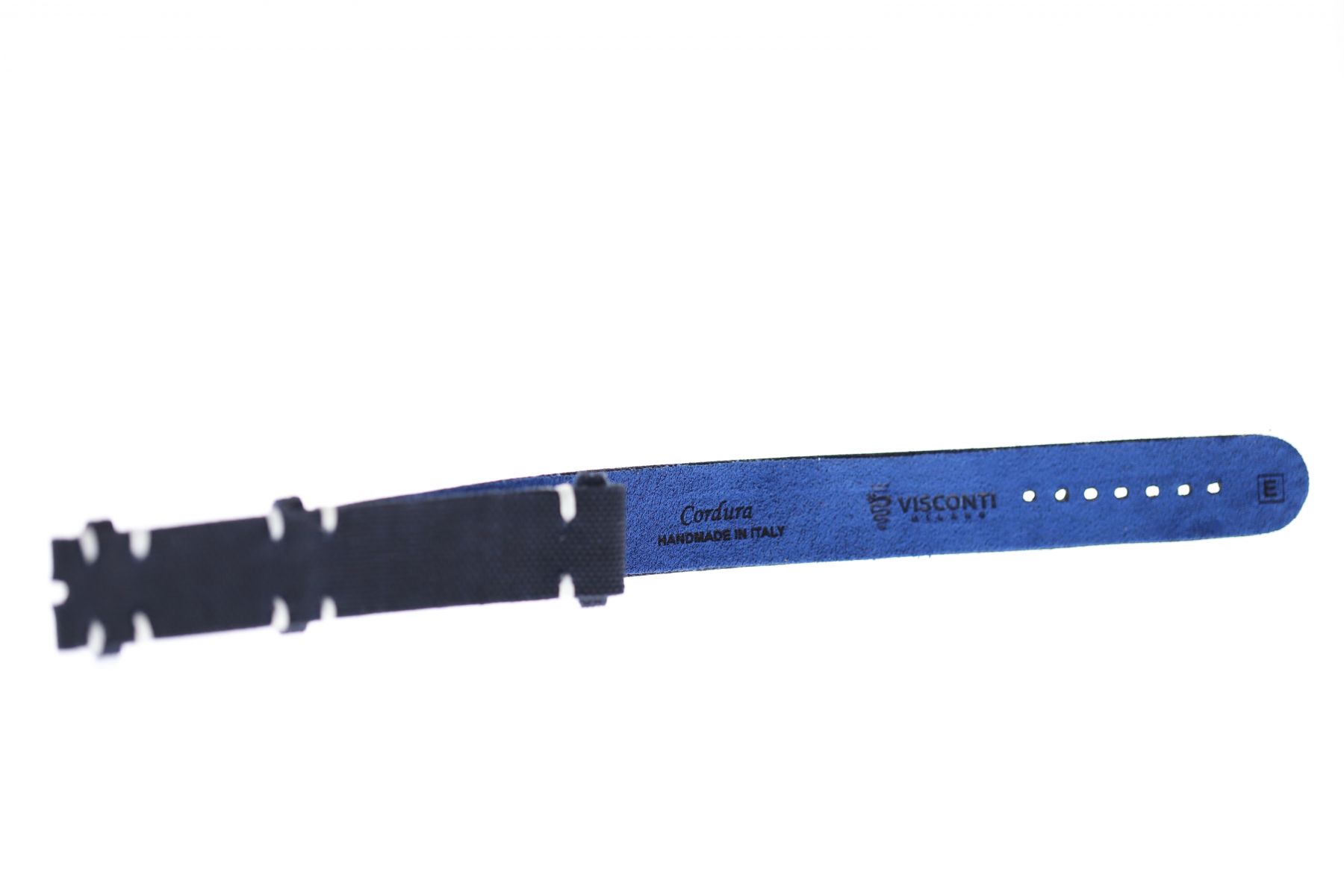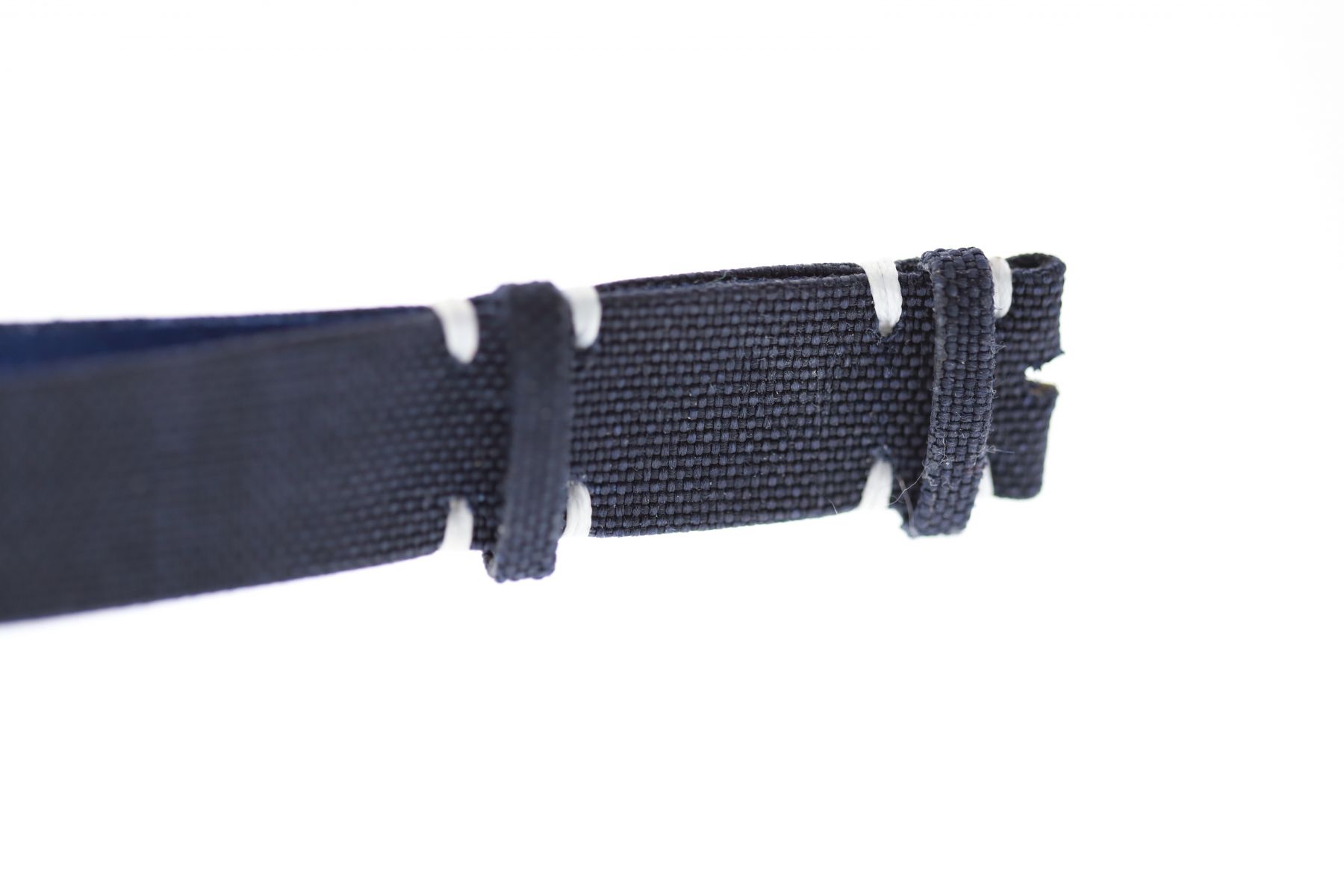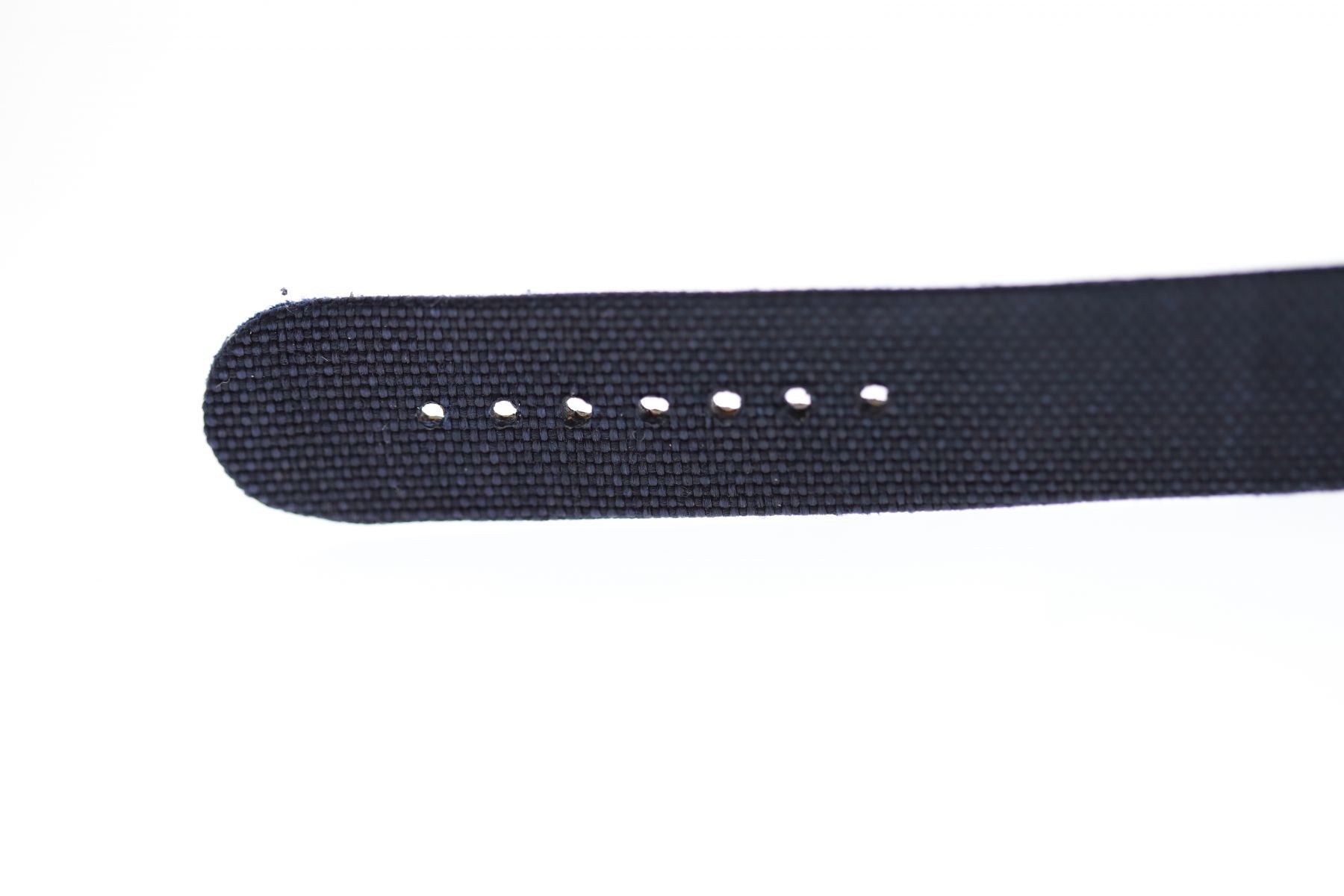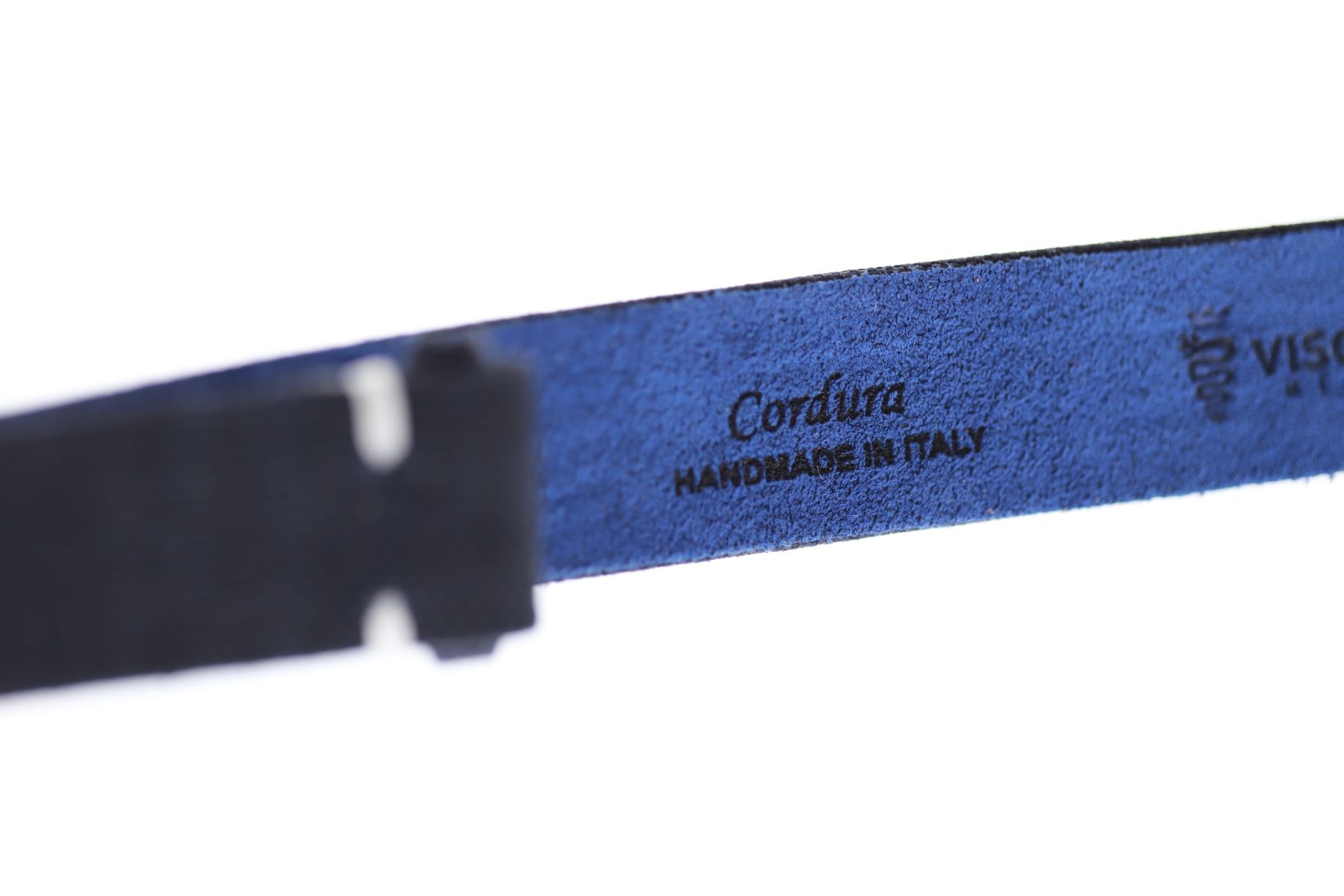 100% handcrafted in Italy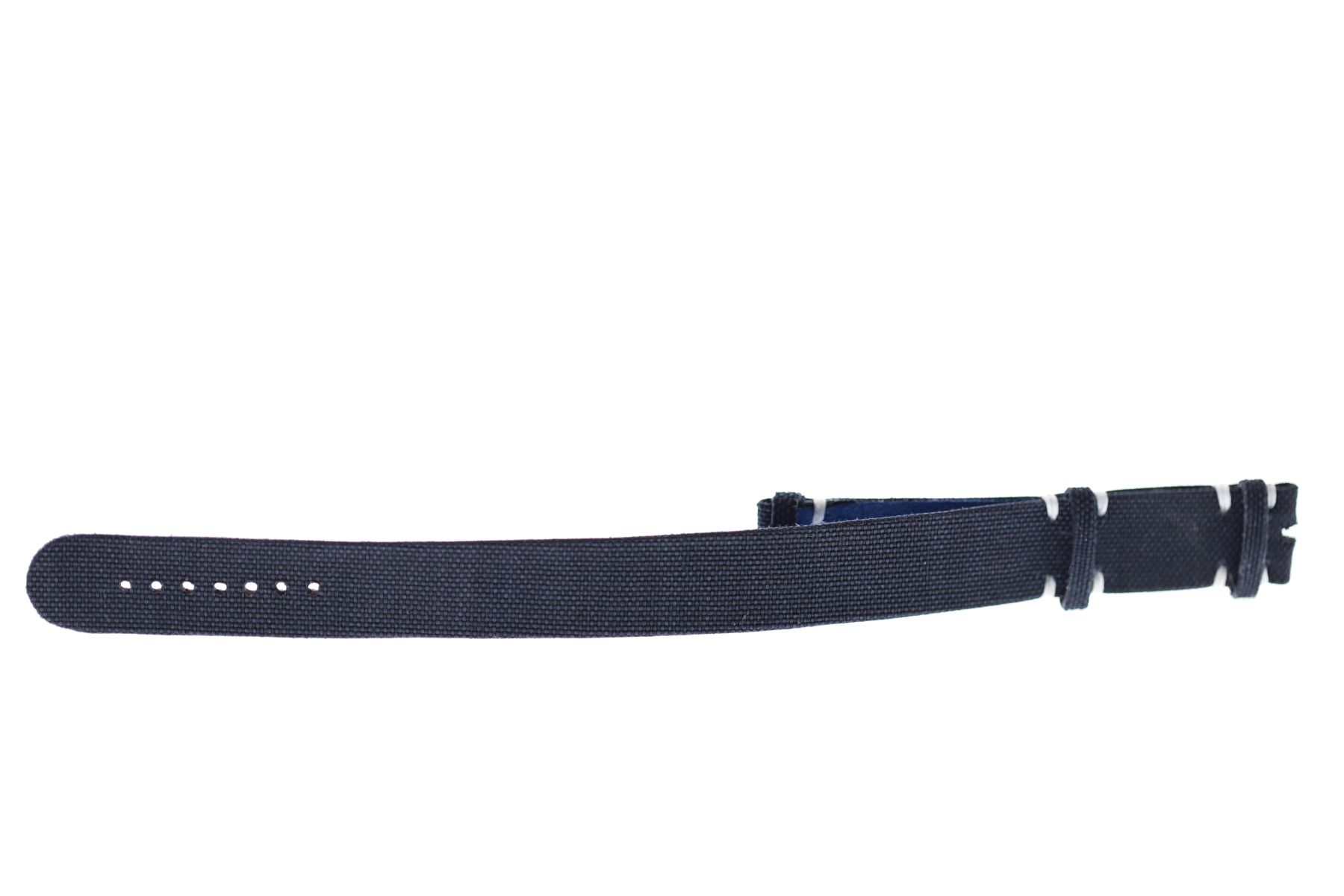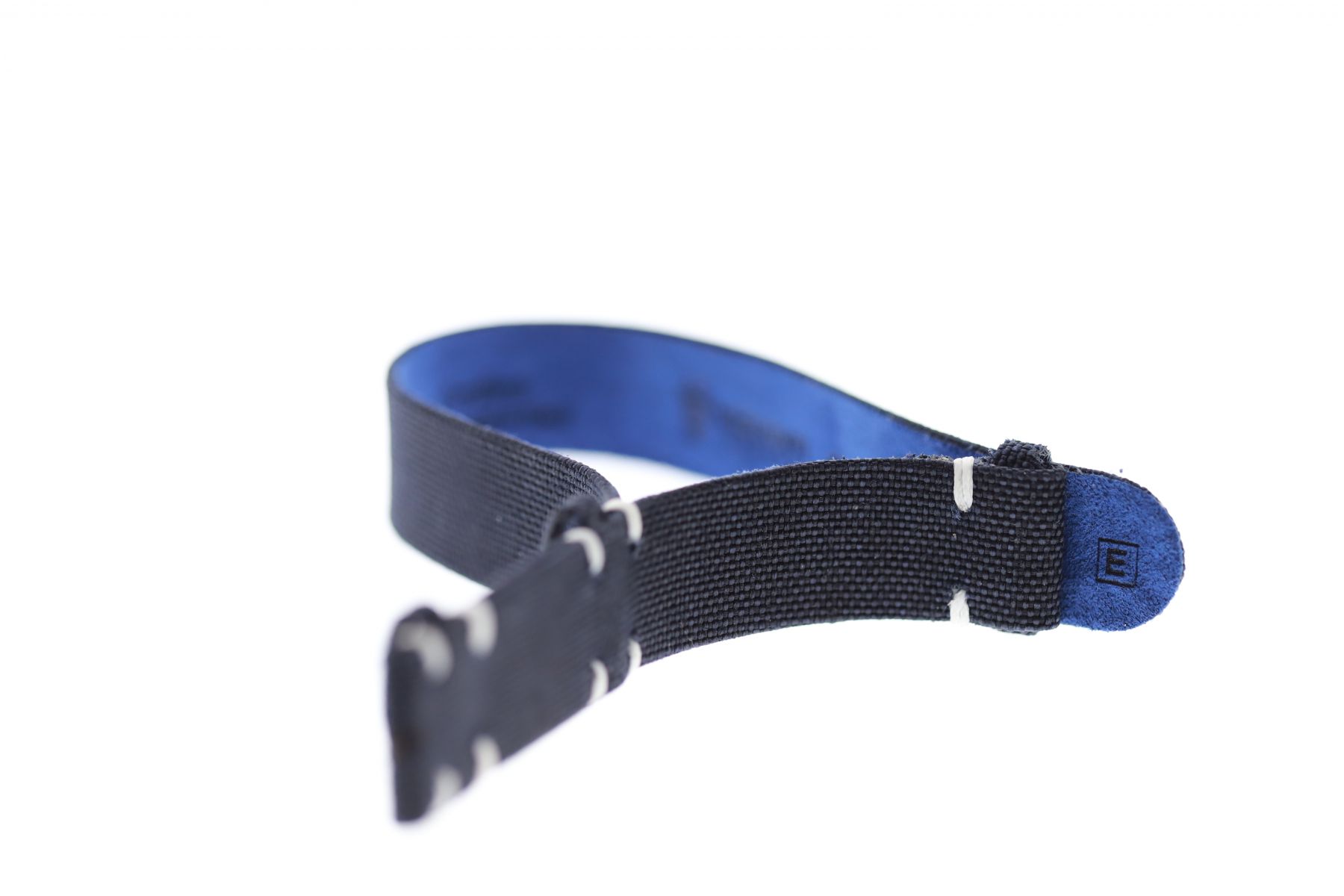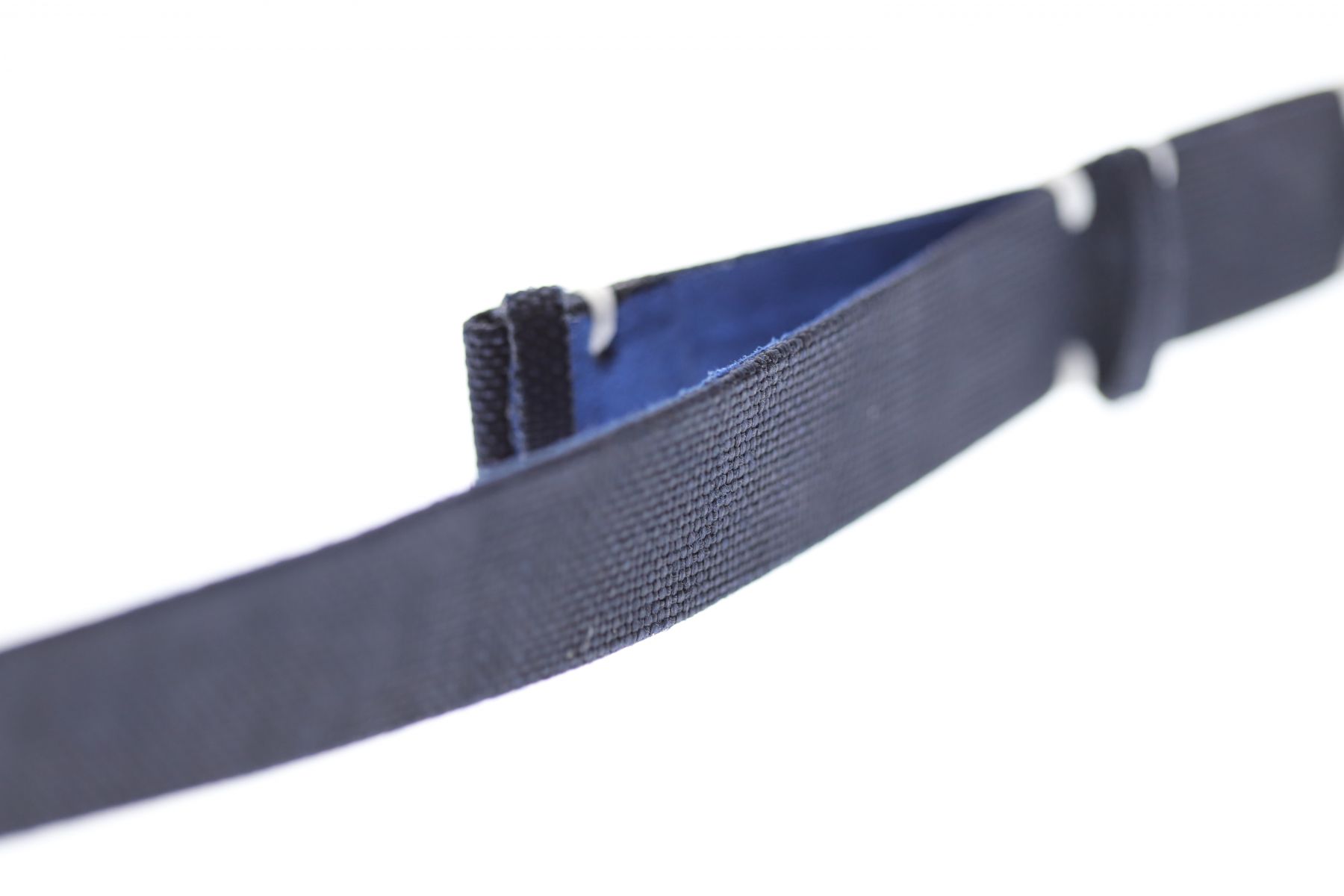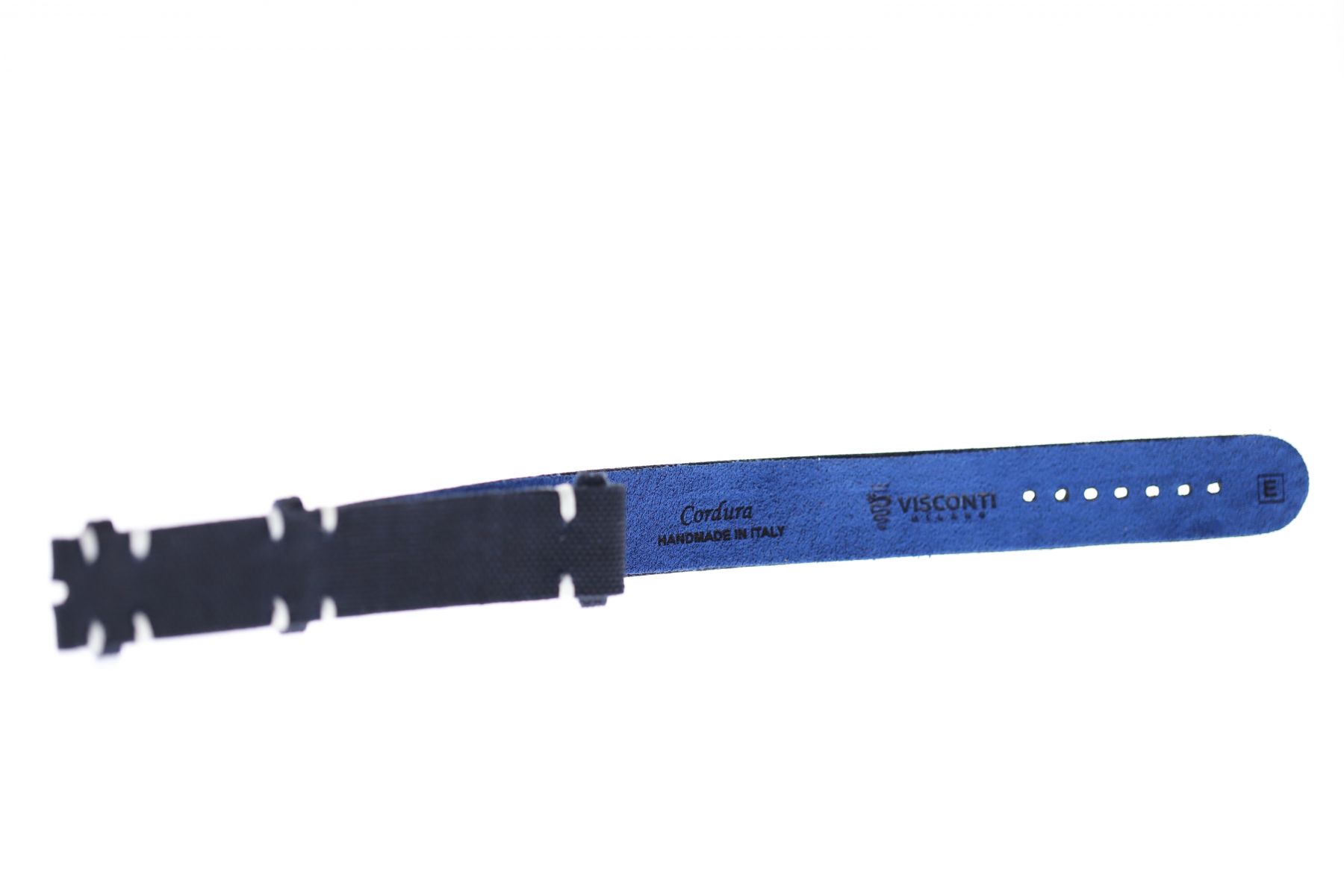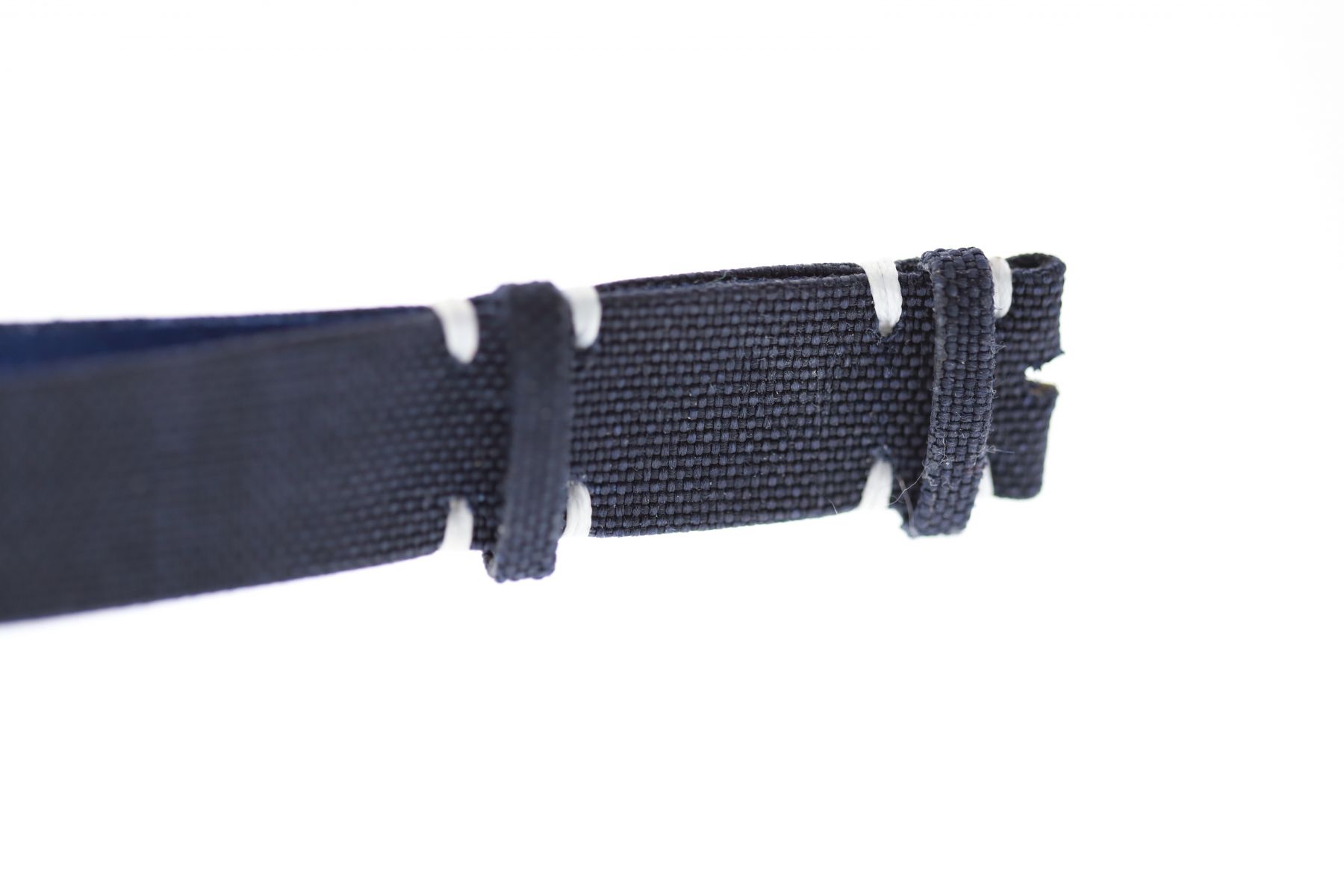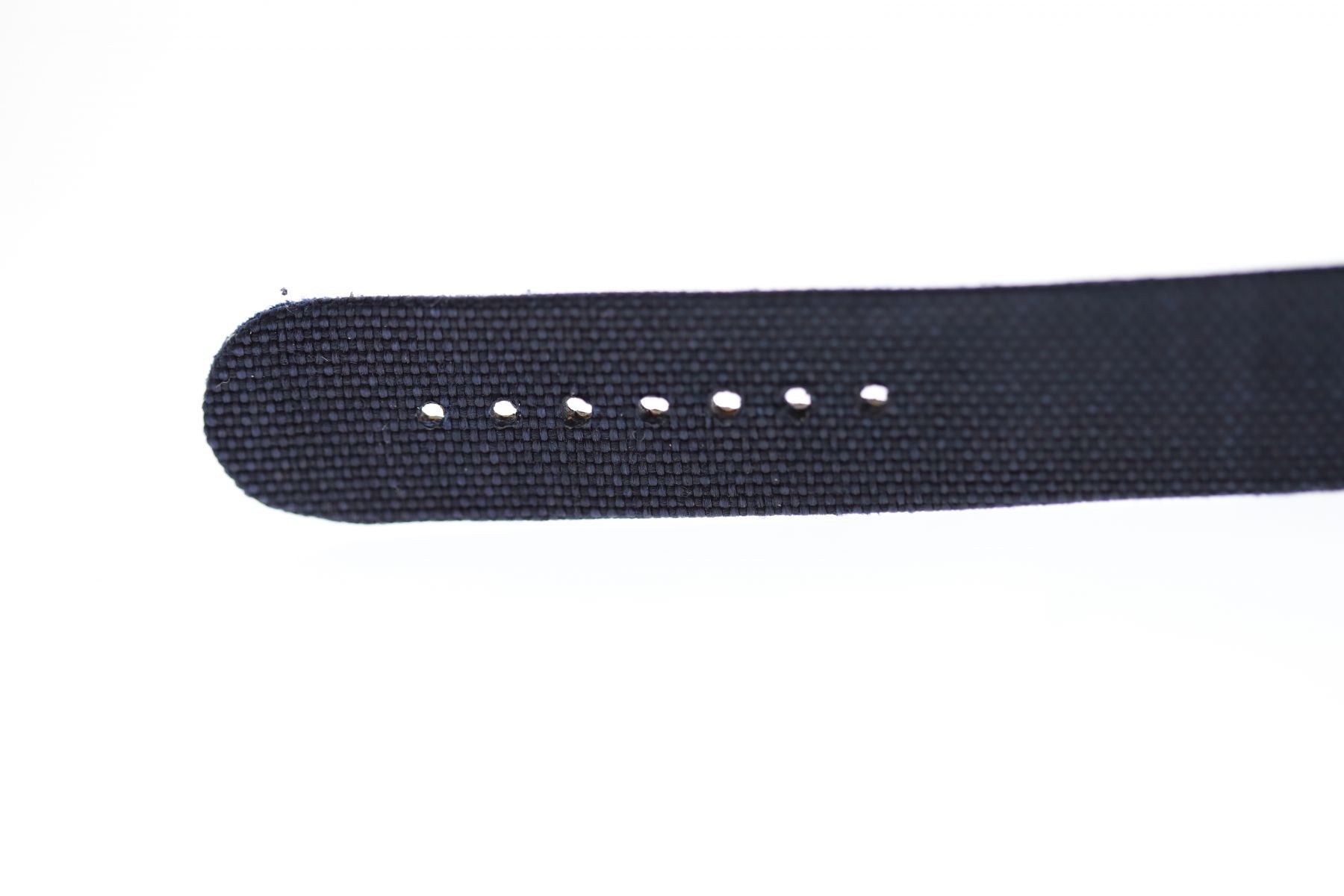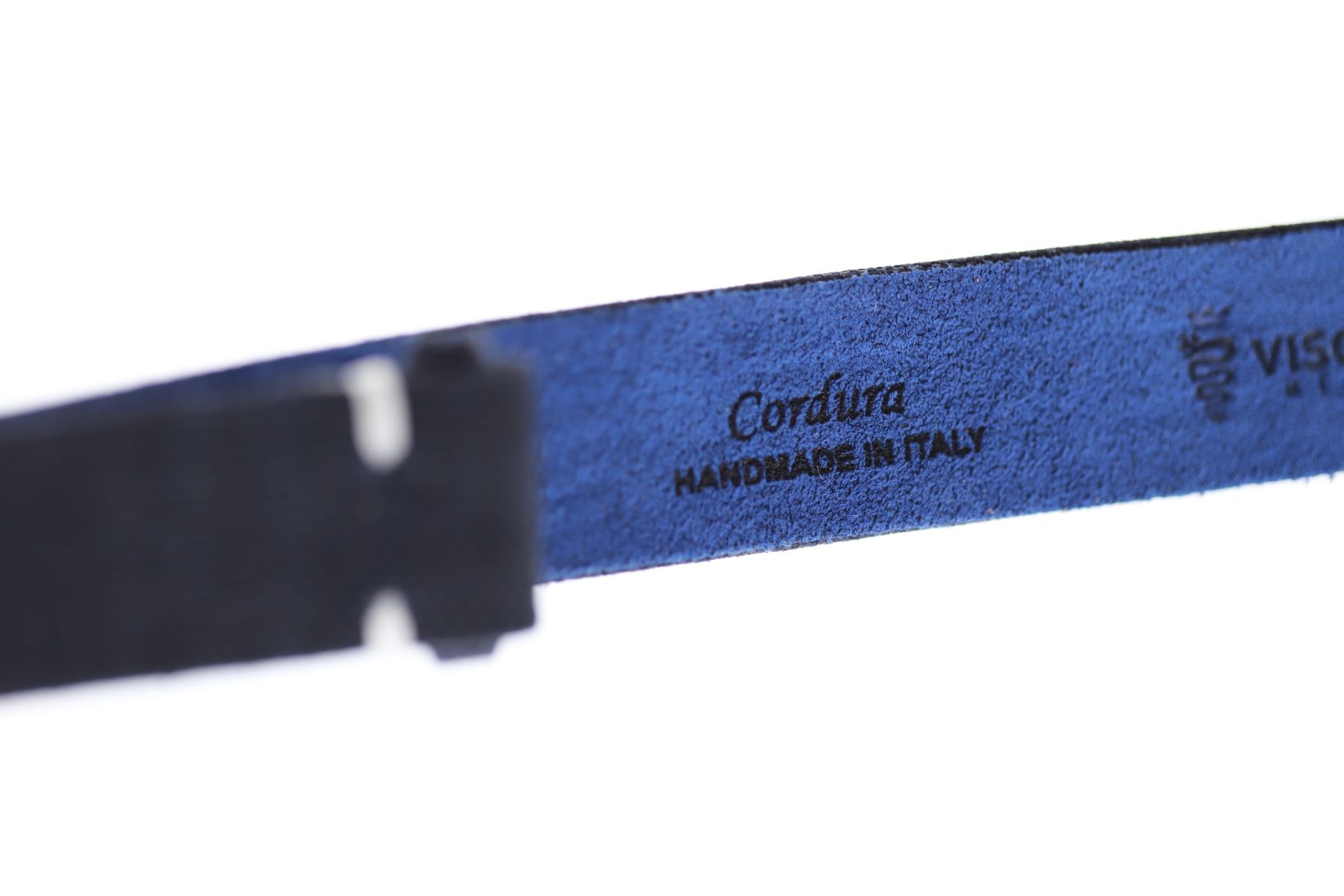 NATO 20mm or 22mm two pieces band in Blue Cordura fabric
Only 1 Left In Stock
The art of giving
Signature luxury packaging
Premium delivery
Enjoy complimentary shipping on most world destinations
Instructions to measurements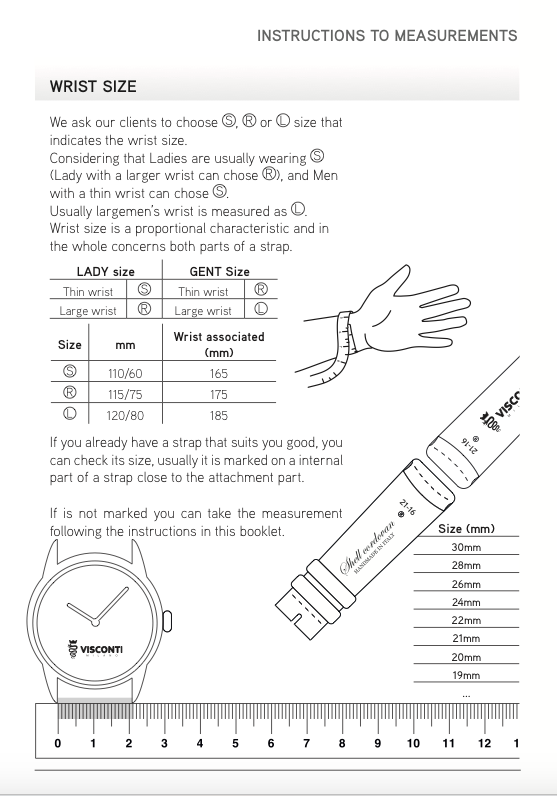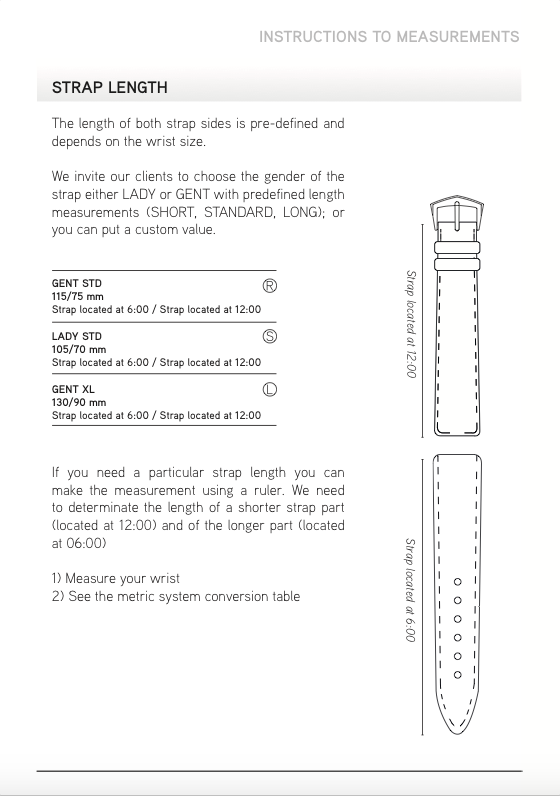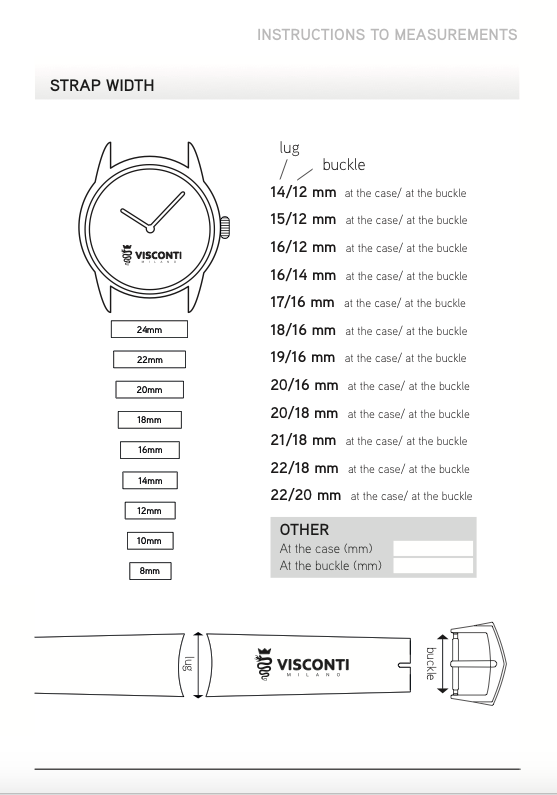 Are you looking for the same style strap but for another watch brand?
Do you need some different options?
Request Additional Information
This Custom made two pieces 20mm or 22mm NATO strap is made from original Cordura®️ technologic fabric. This soft and light band provides maximum opportunities to the watch owner: is good for sport activity even for swimming, grace to its impermeability. This strap looks very modern and trendy, it combines well with classic and either modern style timepieces.
Details
Two pieces Custom made NATO wrist band in Original Cordura Textile. Handcrafted in Italy by Italian artisans.
Replacement wrist strap for different style wrist watches.
Stitching: Presile By Hand; color: Ecru (Beige)
Buckle is not included
Measurements
Strap width: 20mm or 22mm
Length (long part/short part): Regular 255/120mm
Thickness: ~2,5mm
Composition and Care
Main Material: Original Cordura Textile; color: Blue
Lining Material: Original Italian Alcantara; color: Bright Blue
All Cordura Fabrics:
— woven from INVISTA yarns
— water-repellent
— easy to clean
— abrasion, mildew and rot resistant
— quick-drying
— California Prop 65 Compliant
— high tear strength
Shipping
FEDEX PRIORITY
SHIPPING WORLD WIDE
1-3* Business Days to Europe, USA
2-6* Business Days to Other Countries
*- AFTER DISPATCHING
Shipping worldwide.
See delivery terms and conditions
We ship with Fedex or DHL on most world destinations
Luxury packaging
SIGNATURE PACKAGING
Each product signed by Visconti Milano Straps is packaged in a refined paper box bearing the Visconti Milano logo.
Watch strap packaging can be used as one strap holder.
Our replacement watch bands are supplied by a special screw driver tool that will help with the strap installation on your timepiece.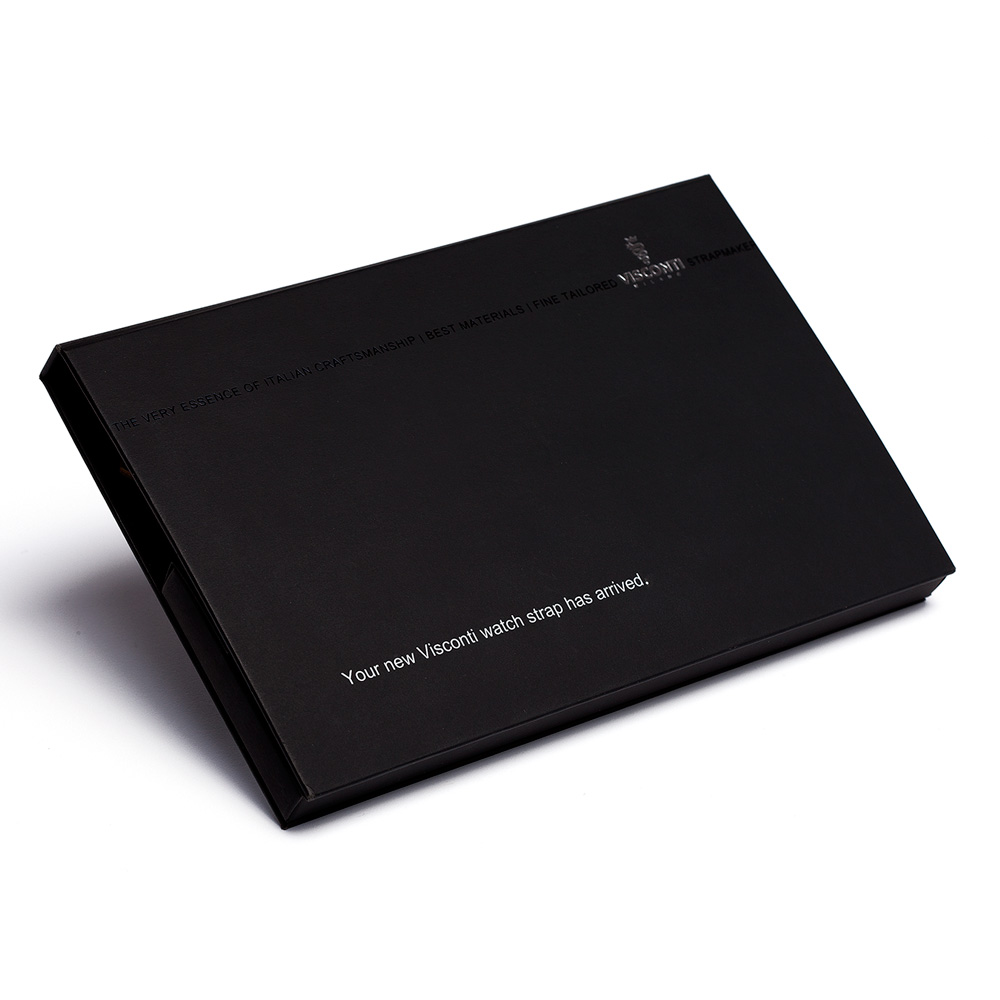 Cordura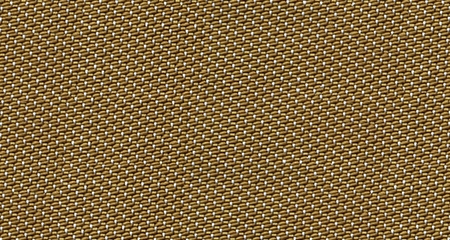 Original Cordura Fabric is a famous fabric that can survive many most challenging climates. Being versatile and robust, it is excellent for making wristwatch straps. Cordura is waterproof fabric and can be washed. This fabric can be either tough and blurry, or super lightweight, or stretchy and breathable. It is a highly durable and comfortable material. The straps made from this material will surely last for an extended period without worrying or taking much care of it.
read more
Cordura is designed to enable adventure and to make your most challenging days a little bit easier. The fabric is scratch-resistant, waterproof, and protected against tears, mold, decay, dampness, and scuffs. There is a wide range of colors available. The origin of this material is the USA. The straps made from this material look aesthetic and elegant. Various tests have been done that claim Cordura has more abrasion-resistant, and its elasticity makes it far more helpful than other materials or fabrics. The fabric is strong, versatile, smooth, eco-friendly, lightweight, and durable. Being smooth and soft, the straps made from Cordura are comfortable on wrists, and its elegant and costly looks make straps magnificent.
Elegant Cordura wristwatch straps are rare, but do not worry we have these straps. Because of extreme durability, this type of fabric is even used by the military of the U.S. It is suggested in applications requiring high sturdiness and water repellency. This fabric dries quickly and is simple to clean. In case you are in a hurry, and accidentally your wristwatch strap is dirty, you can quickly clean it so you don't miss your classy look outside.
If the requested straps are not in stock: This Custom Made Product is already on the Way to Be Back in Stock or it will be Promptly Produced for you.
Usually, this process takes from 5 to 15 Business Days to Restock and Dispatch it.
We always do our best to provide the fastest orders processing.
- The preview in Strap Constructor is digitally approximative
- All the custom made (bespoke & made to measure) handcrafted products may have the variations in finishing and color shades
- Every piece of strap is unique
- Our custom made products are not a subject for return
bespoke & made-to-measure
This watch strap style is available for personalized order, created with Strap Constructor.
The Bespoke and Backordered Handmade Production takes from 5 to 20 business days. We can produce the strap with your custom measurements and personal initials on the inner part of lining.
Make a note to the order on checkout page with desired personalization (initials on inner part of strap lining).