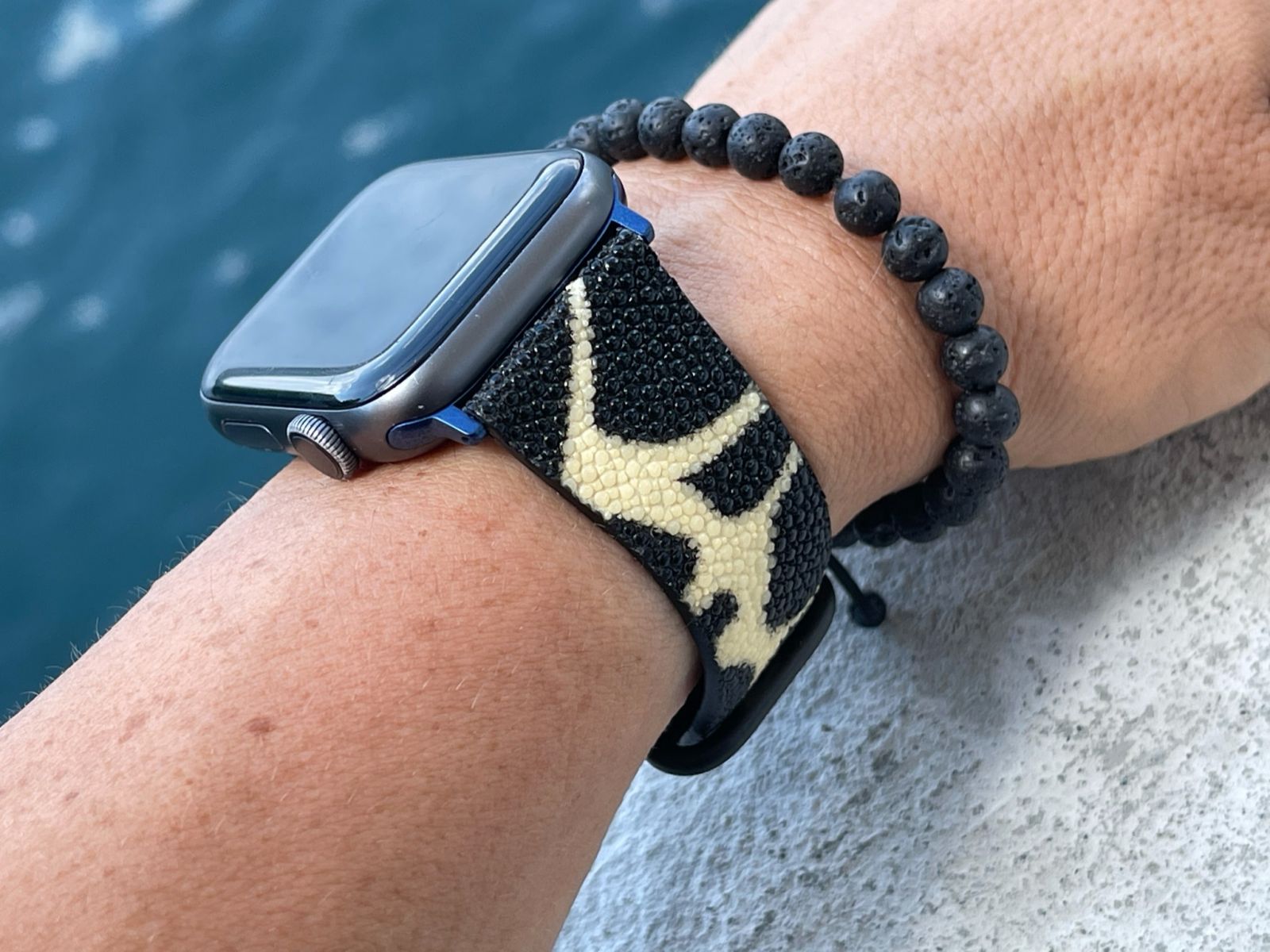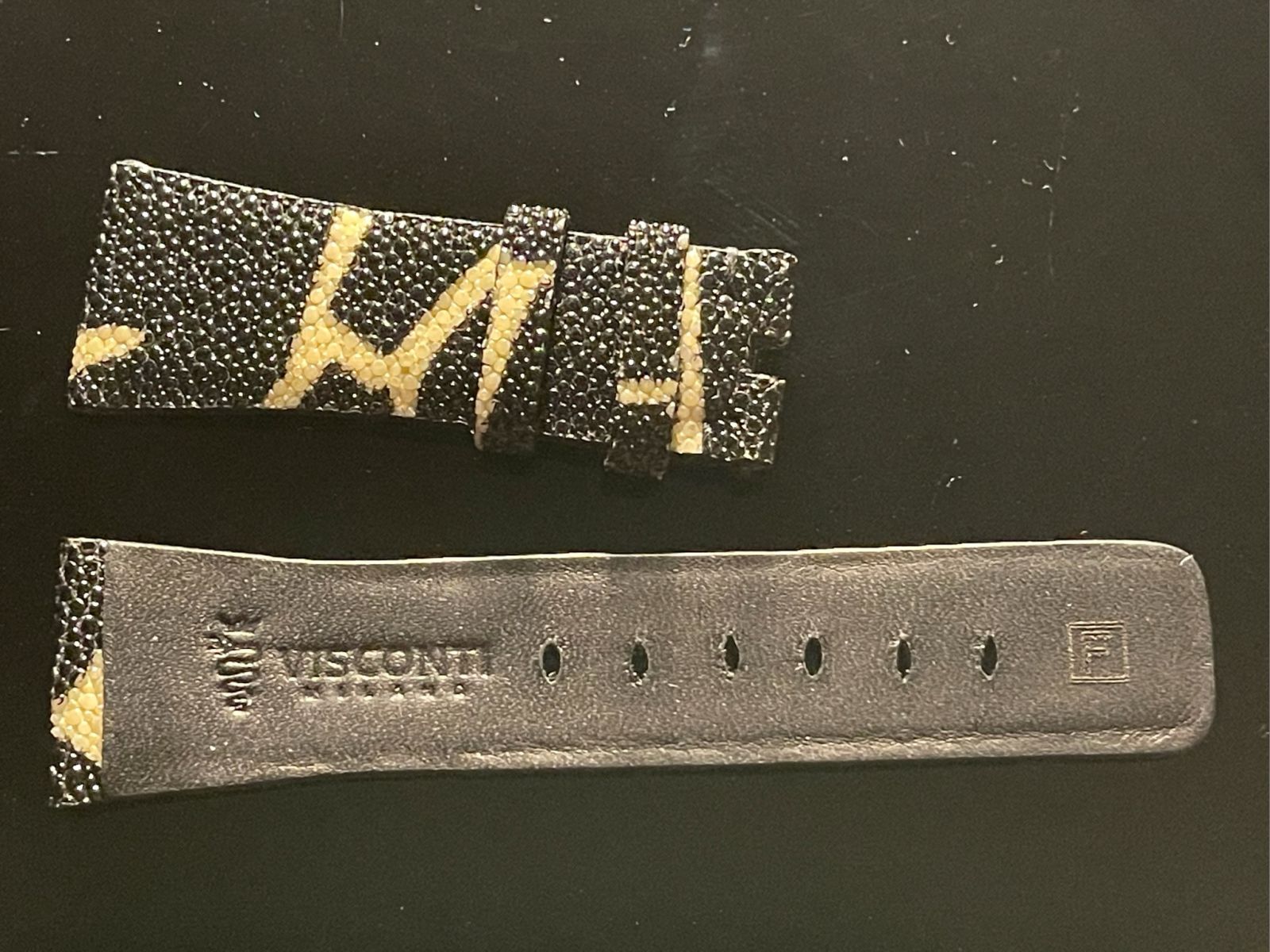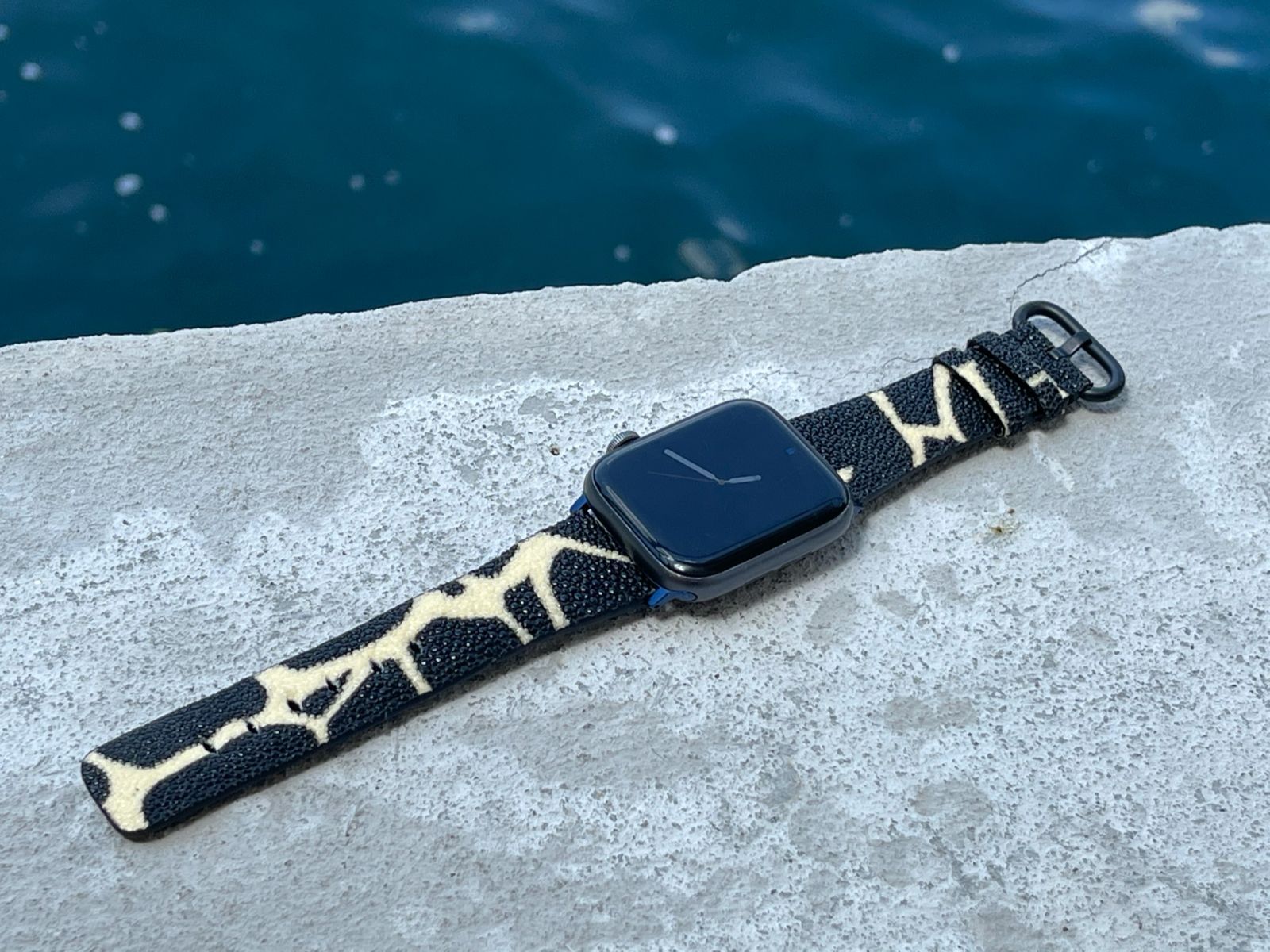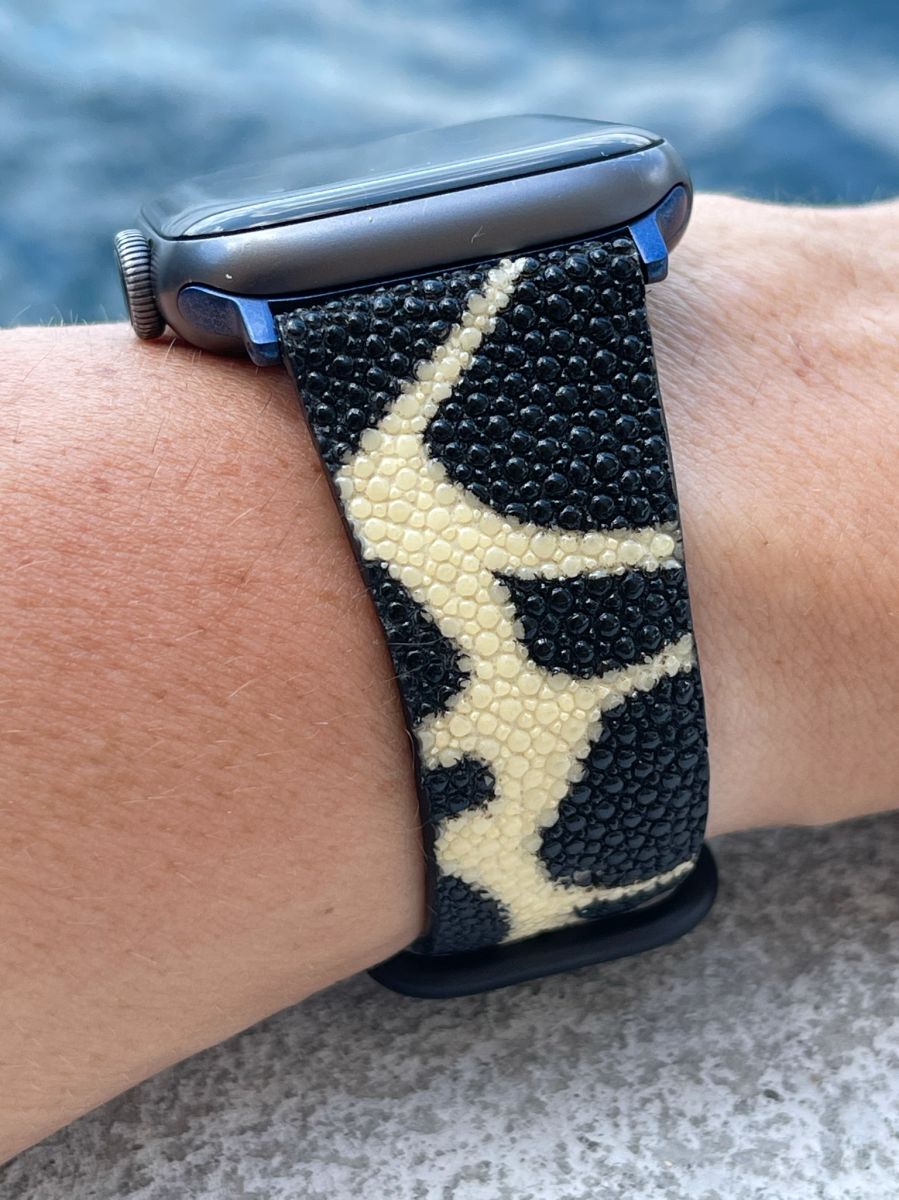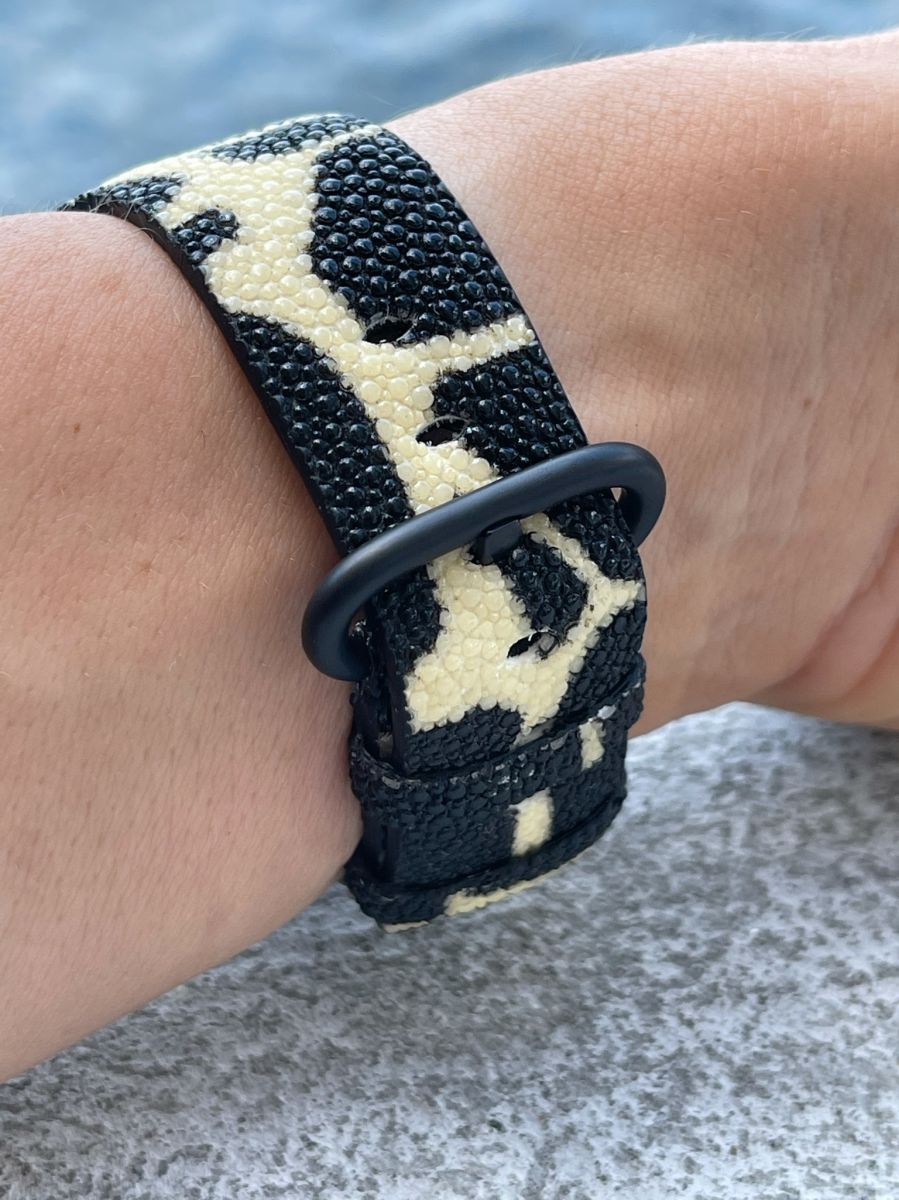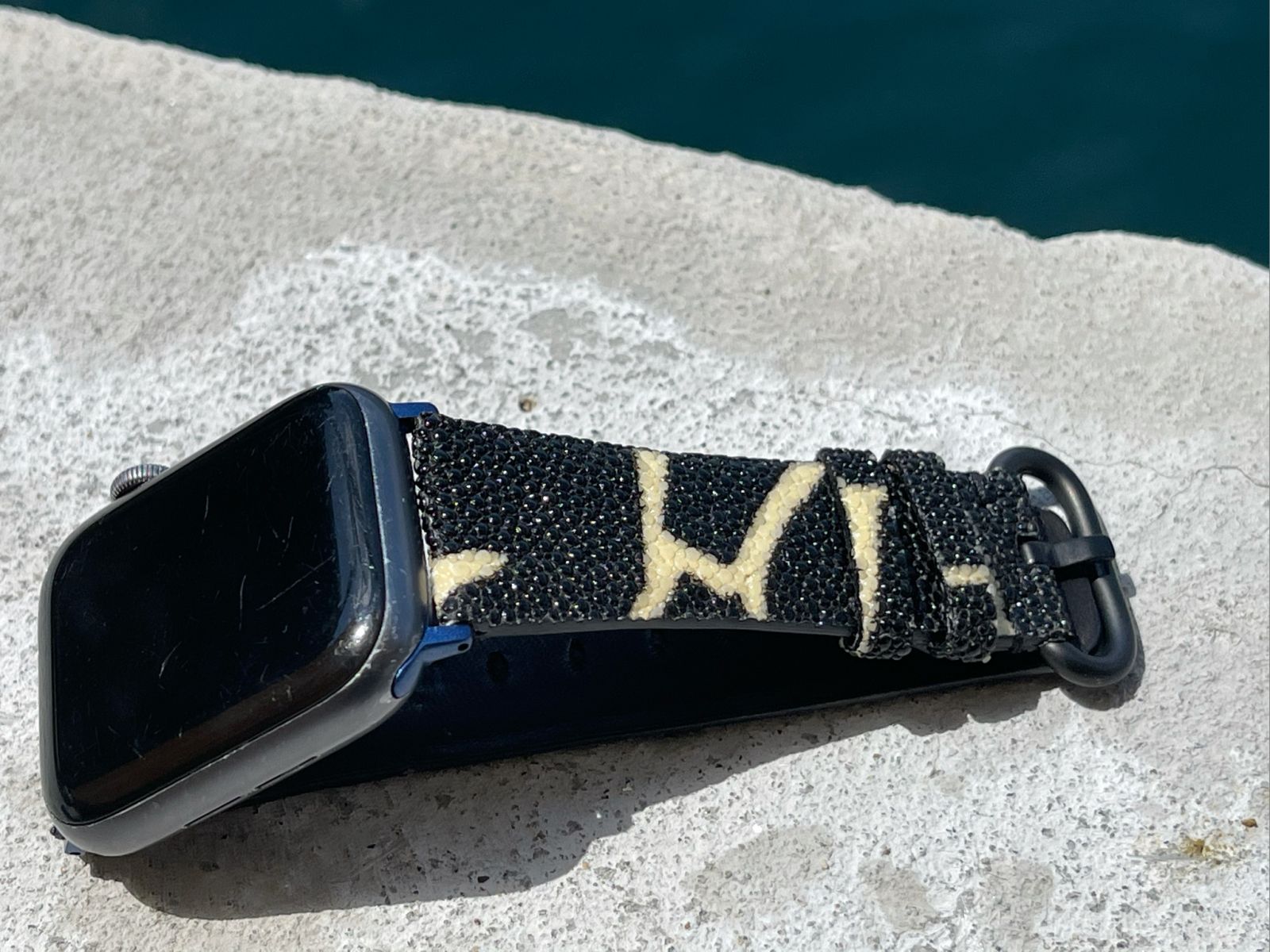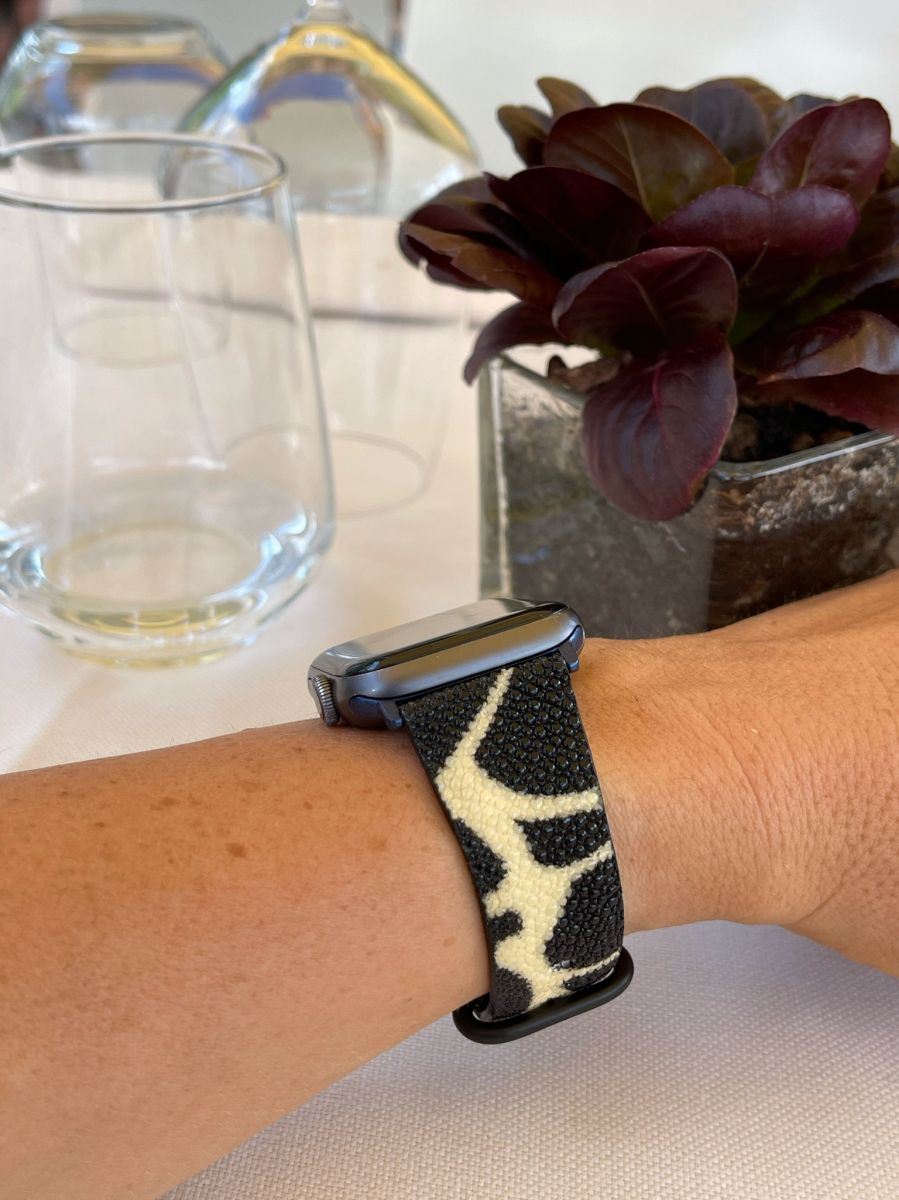 100% handcrafted in Italy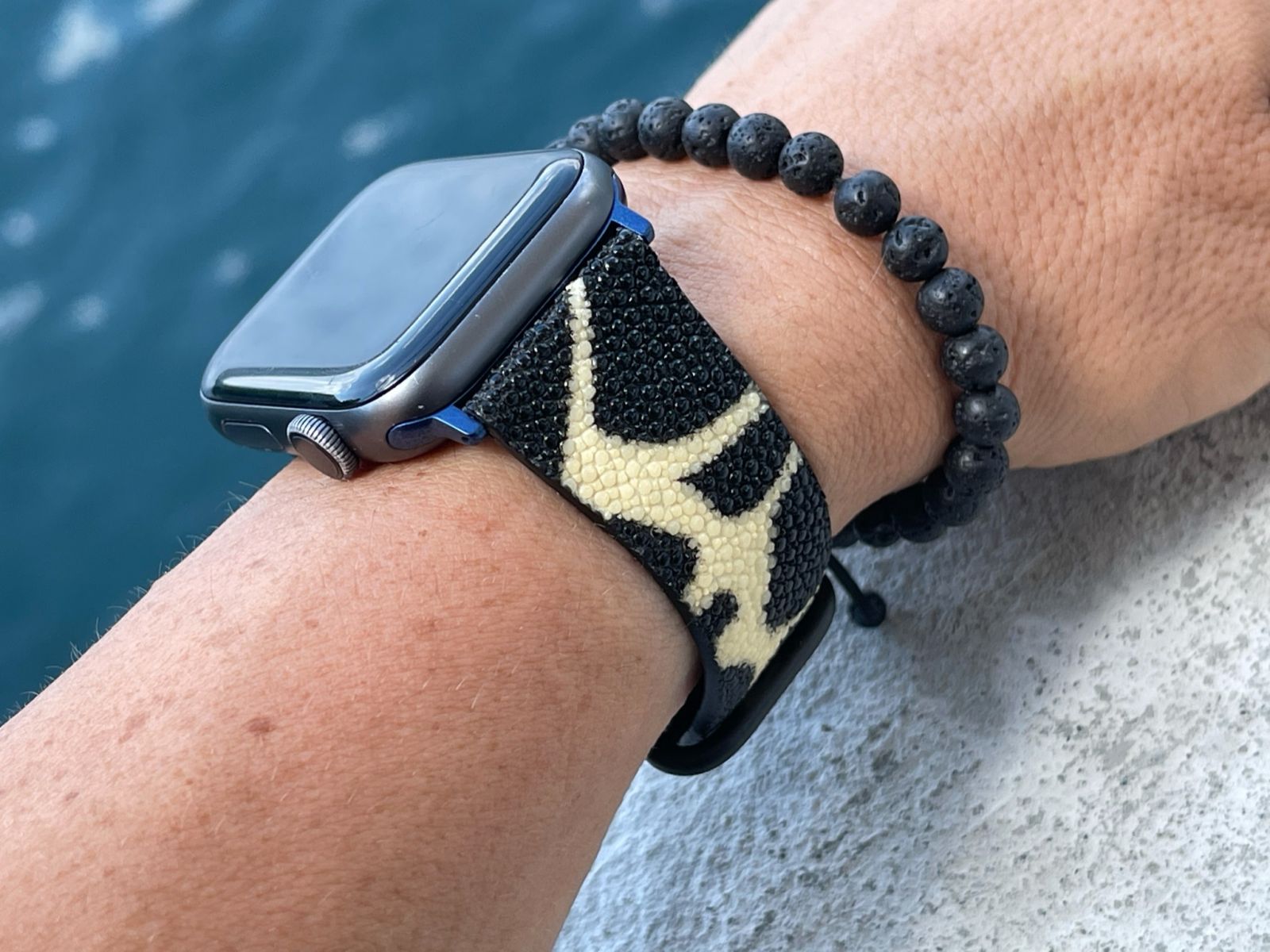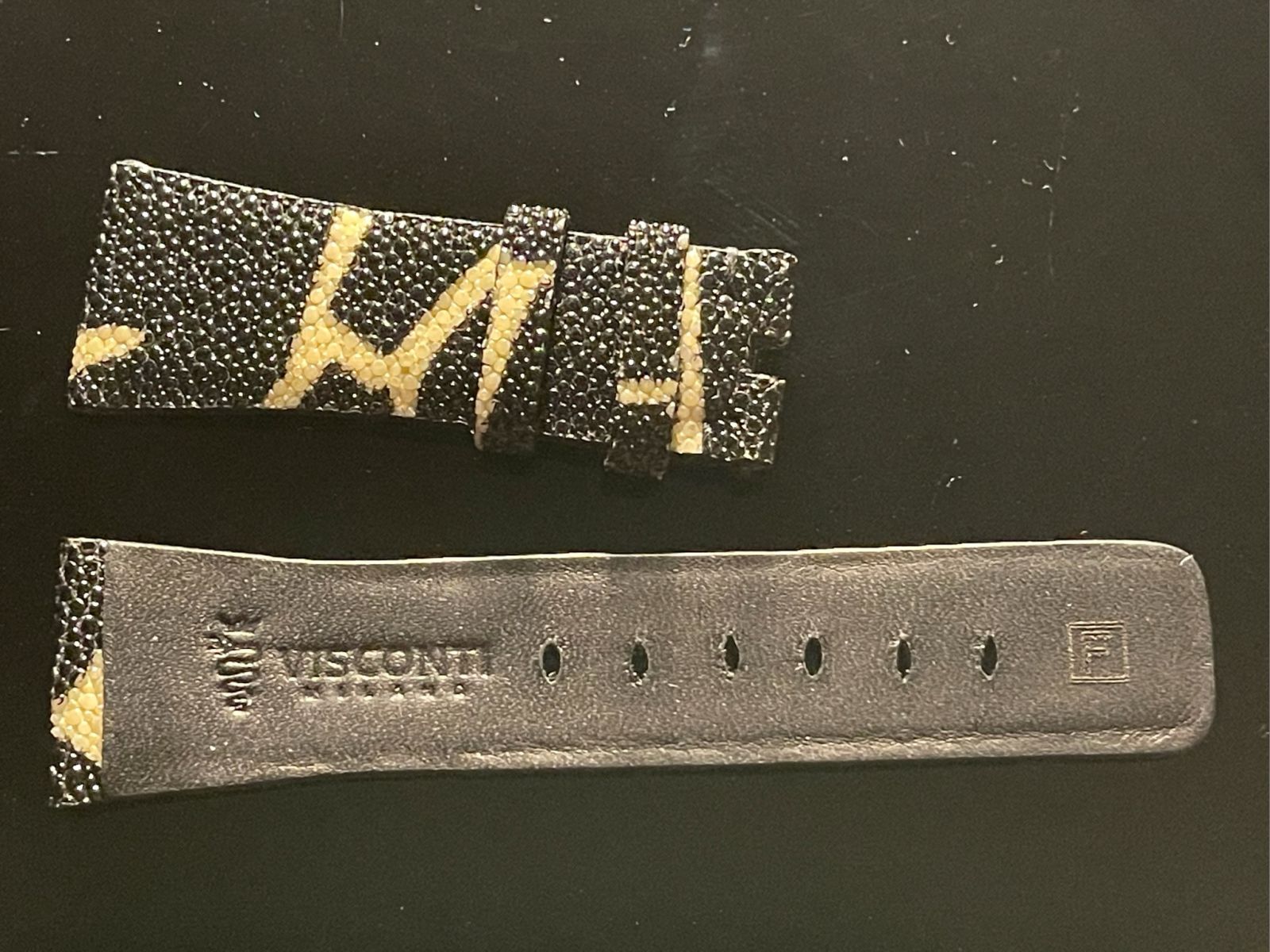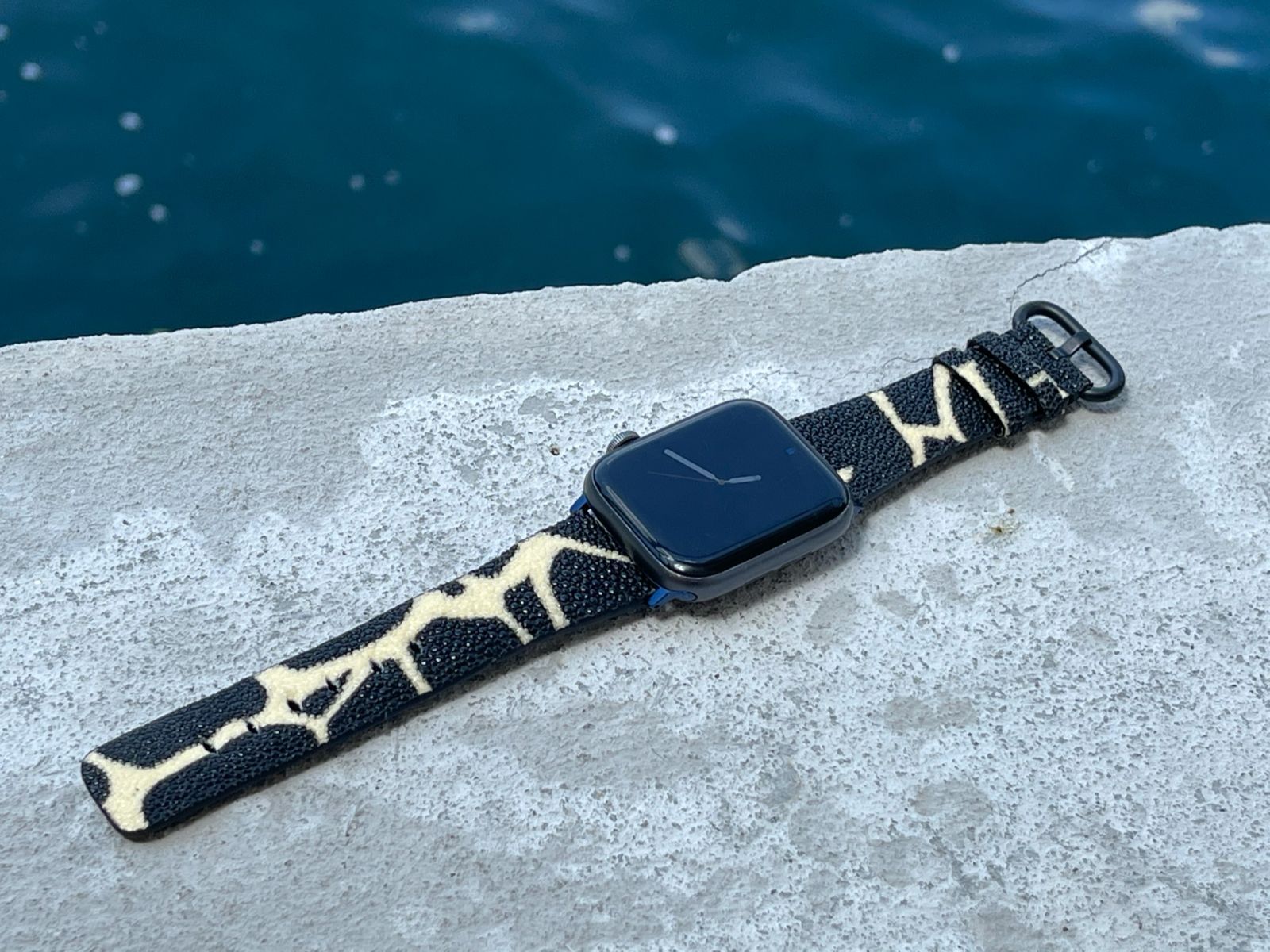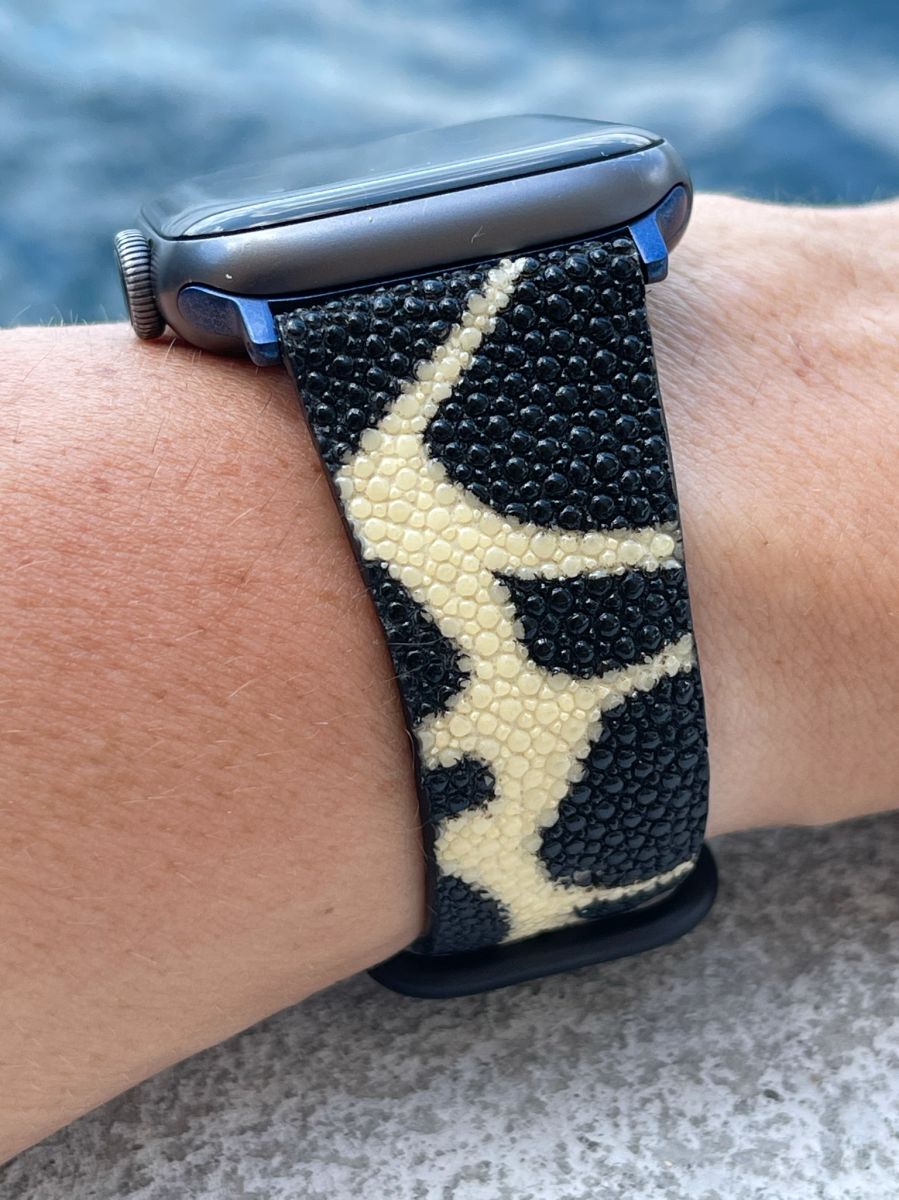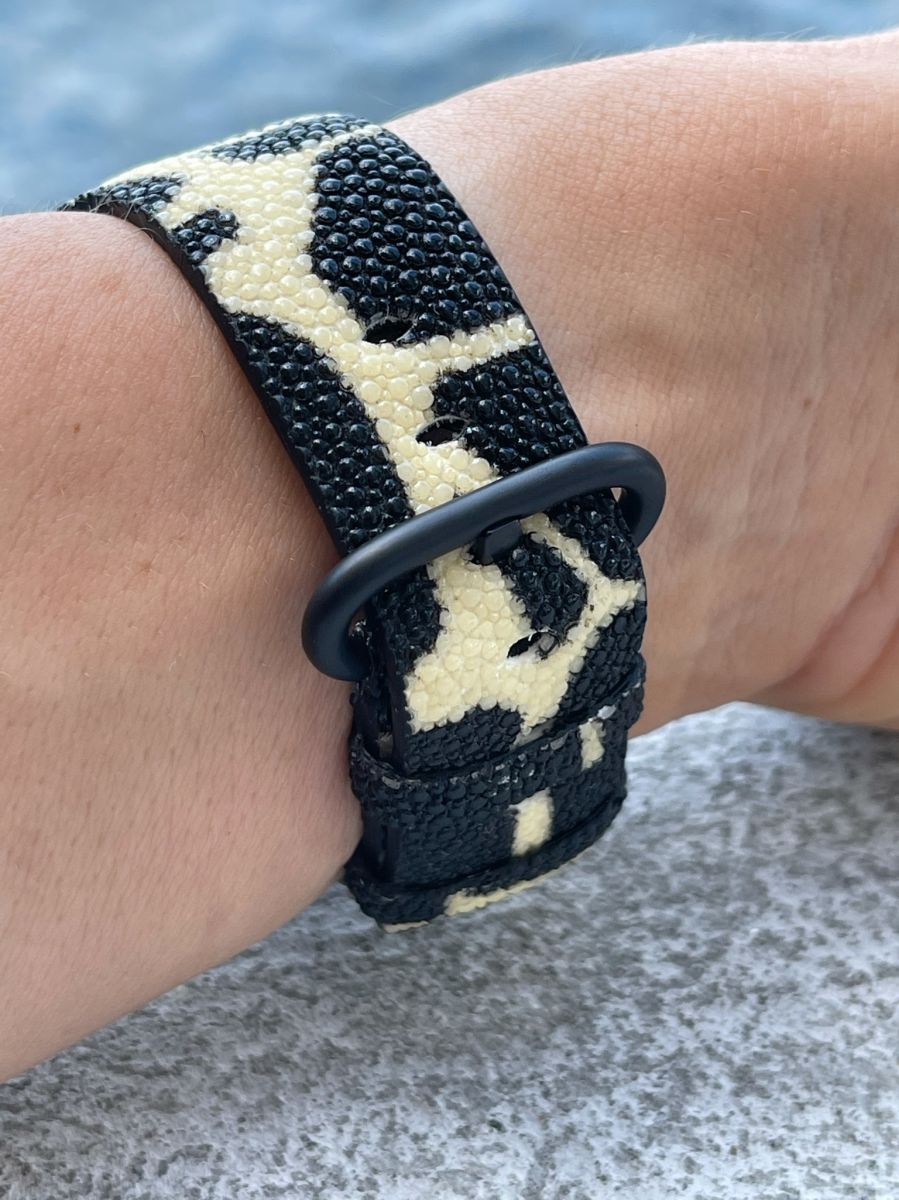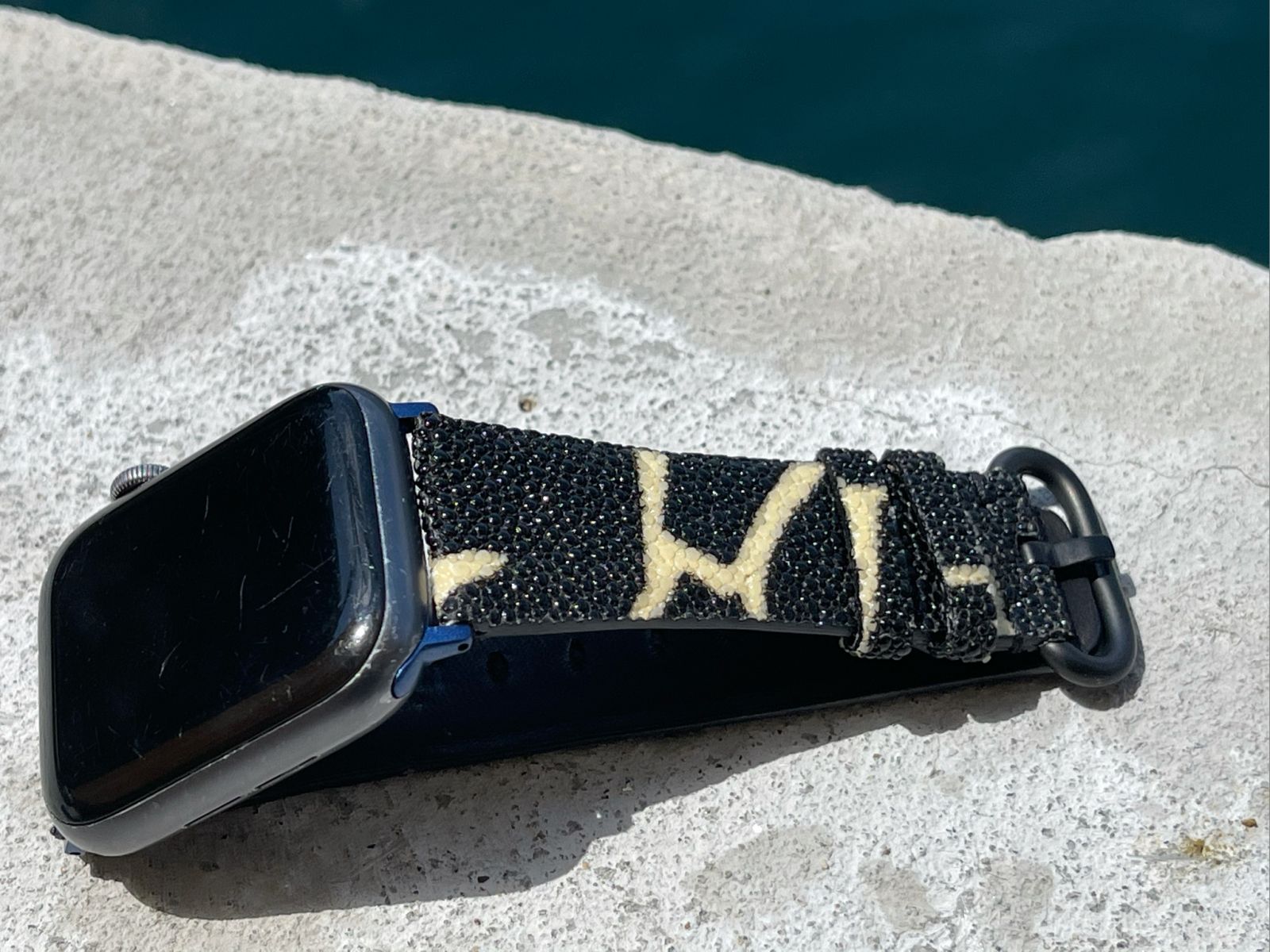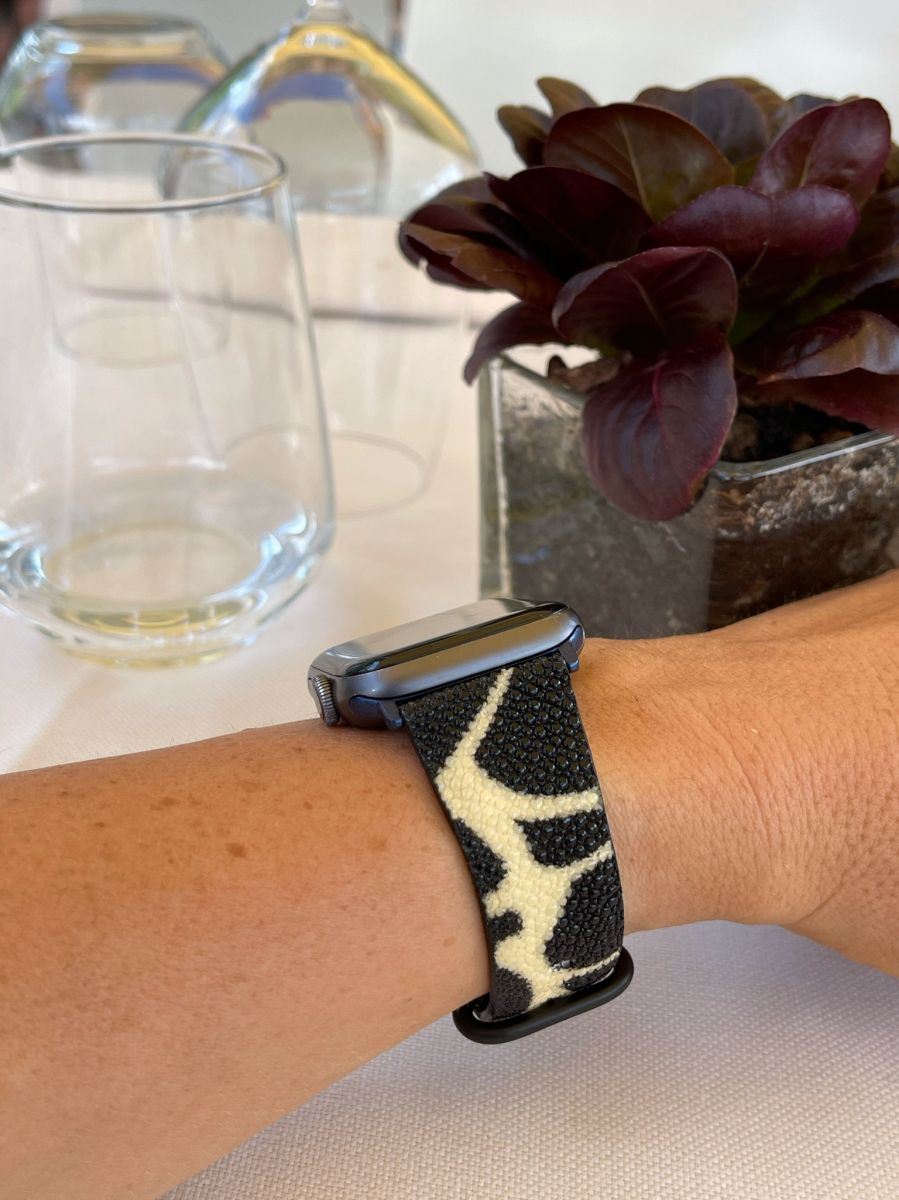 Stingray Strap (Apple Watch All Series) / VULCANIC FANTASY
Only 1 Left In Stock
The art of giving
Signature luxury packaging
Premium delivery
Enjoy complimentary shipping on most world destinations
Instructions to measurements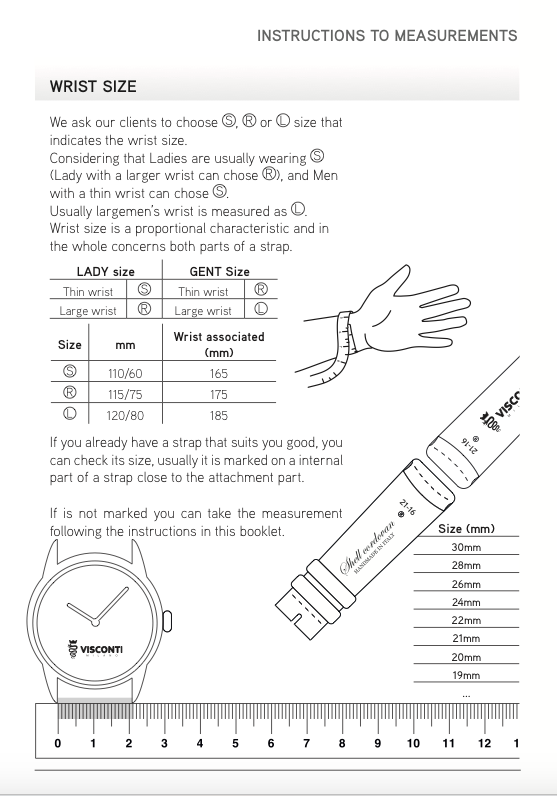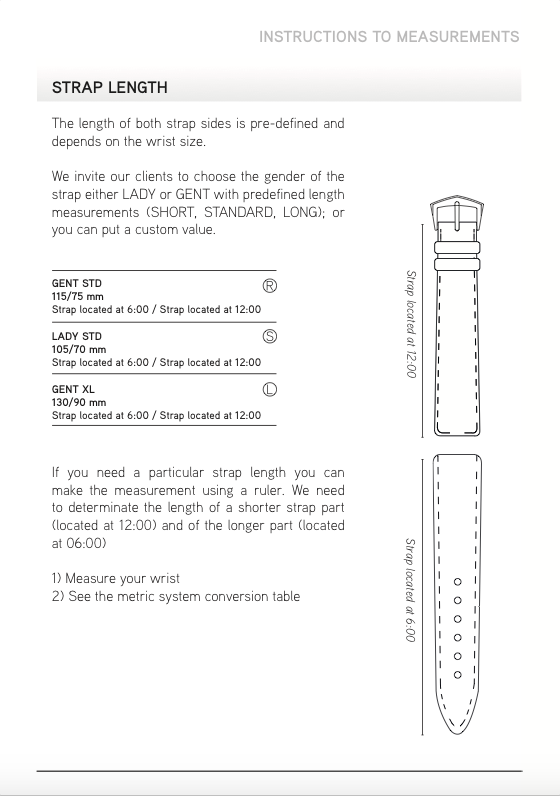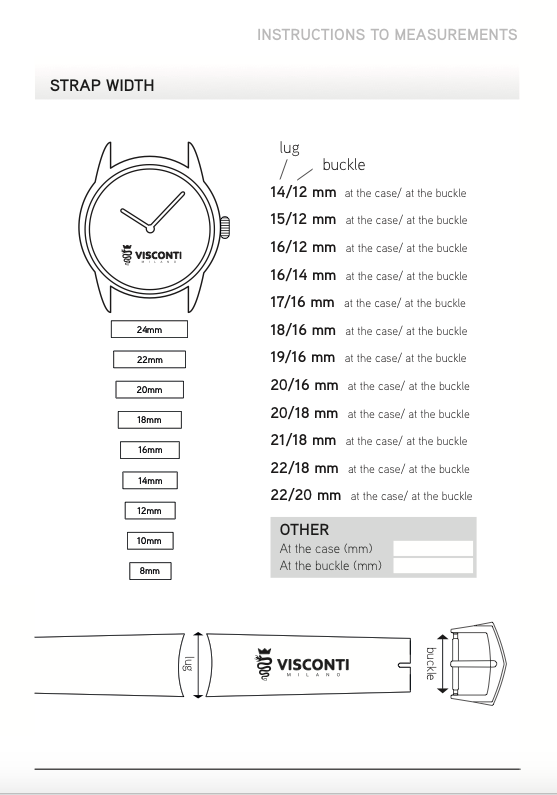 Are you looking for the same style strap but for another watch brand?
Do you need some different options?
Request Additional Information
This Replacement Band is Made from high quality Exotic Genuine Stingray leather on top and accompanied with a lining in Black Calf Hydro Repellent leather. All sizes are Available in stock or on Backorder. This combination of materials makes the strap water resistant, will look very aesthetic on your wrist, as it's is very soft and practical.
Visconti Milano produces Custom made Excellent Replacement Straps for Apple Watch. We use only Premium Quality materials and Handwork to Design and Craft the Products 100% Made In Italy. Each Apple Watch Band is Unique.The variety of materials is from conventional Calf or Alligator leather to modern sustainable Alcantara or Pinatex. All Apple Watch Replacement Bands are supplied with Hardware set of lugs inserts & buckle clasp.
Details
Handcrafted in Italy by Italian artisans.
Hardware included (lugs inserts & pin buckle) for fast Replacement
Stitching: no
Measurements
For All Wrist sizes
Compatible with All Apple Watch Generations and Watch Case Sizes
Composition and Care
Main material: Exotic Genuine Stingray leather; color: Vulcanic Fantasy
Lining: Calf Hydro Repellent leather; color: Black
Shipping
FEDEX PRIORITY
SHIPPING WORLD WIDE
1-3* Business Days to Europe, USA
2-6* Business Days to Other Countries
*- AFTER DISPATCHING
Shipping worldwide.
See delivery terms and conditions
We offer Complimentary** shipping with each order; we ship with Fedex or DHL on most world destinations
**some far destination may be excluded from Complimentary offer
Luxury packaging
SIGNATURE PACKAGING
Each product signed by Visconti Milano Straps is packaged in a refined paper box bearing the Visconti Milano logo.
Watch strap packaging can be used as one strap holder.
Our replacement watch bands are supplied by a special screw driver tool that will help with the strap installation on your timepiece.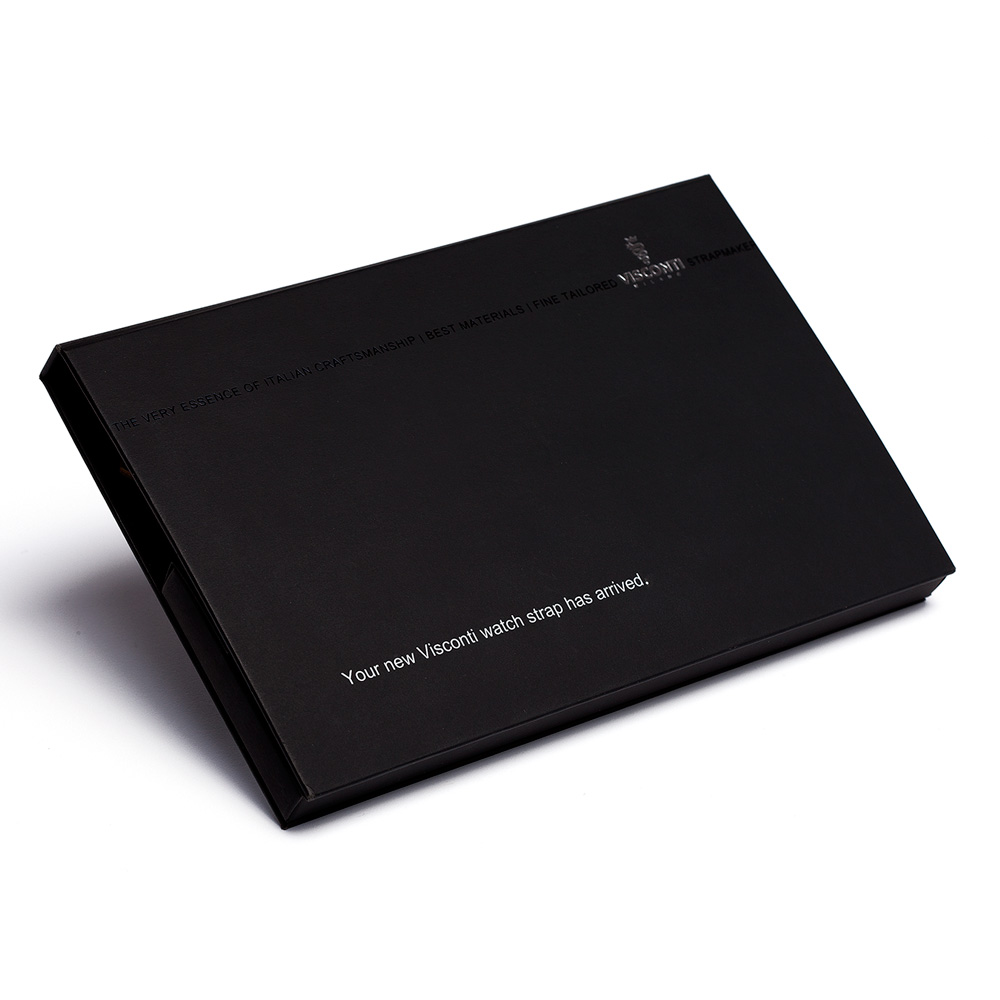 Stingray Leather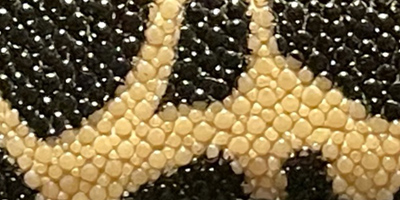 Out of all exotic leather, stingray leather is the most underrated leather. It is 25 times more durable than cowhide leather and is a very tough leather. The stingray skin has a unique supple texture unlike any other leather and can withstand any climate.
It has a natural resistance against the water and can easily resist punctures and scratches.
read more
Stingray leather is one of the world's toughest leathers. It has a unique appearance; on its surface, it has pearls like spheres. These spheres are giant in the middle of the skin and smaller on the edges of the surface. The leather is available in an array of fascinating colours that fit seamlessly with any product. The leather's calcium-rich bubbles allow it to resist scratches, punctures, and scuff with ease. It does not get stained quickly because of its natural water resistance. Above mentioned traits make it best for making products that are exposed to liquids and scrapes. The stingray leather can be textured flat or bumpy, depending on its usage.
Japan was the first country to use stingray leather to make their armours and handles for samurai swords. They used stingray leather to signify prosperity and good luck in Egypt, believing it would bring them power and strength. In earlier times, stingray leather was mainly used to make tools, weapons, and armours, but nowadays, many products made from this leather are getting into the trend. The wristwatch straps made from stingray leather are elegant and appealing, as well as long-lasting.
If the requested straps are not in stock: This Custom Made Product is already on the Way to Be Back in Stock or it will be Promptly Produced for you.
Usually, this process takes from 5 to 15 Business Days to Restock and Dispatch it.
We always do our best to provide the fastest orders processing.
- The preview in Strap Constructor is digitally approximative
- All the custom made (bespoke & made to measure) handcrafted products may have the variations in finishing and color shades
- Every piece of strap is unique
- Our custom made products are not a subject for return
bespoke & made-to-measure
This watch strap style is available for personalized order, created with Strap Constructor.
The Bespoke and Backordered Handmade Production takes from 5 to 20 business days. We can produce the strap with your custom measurements and personal initials on the inner part of lining.
Make a note to the order on checkout page with desired personalization (initials on inner part of strap lining).